SDHQ'S
Toyota tacoma build gallery
Explore the different options and products we offer to create your own unique Tacoma and unleash the full potential of your off-road adventures. Take a look and get some ideas from some past Tacoma builds done in house by SDHQ.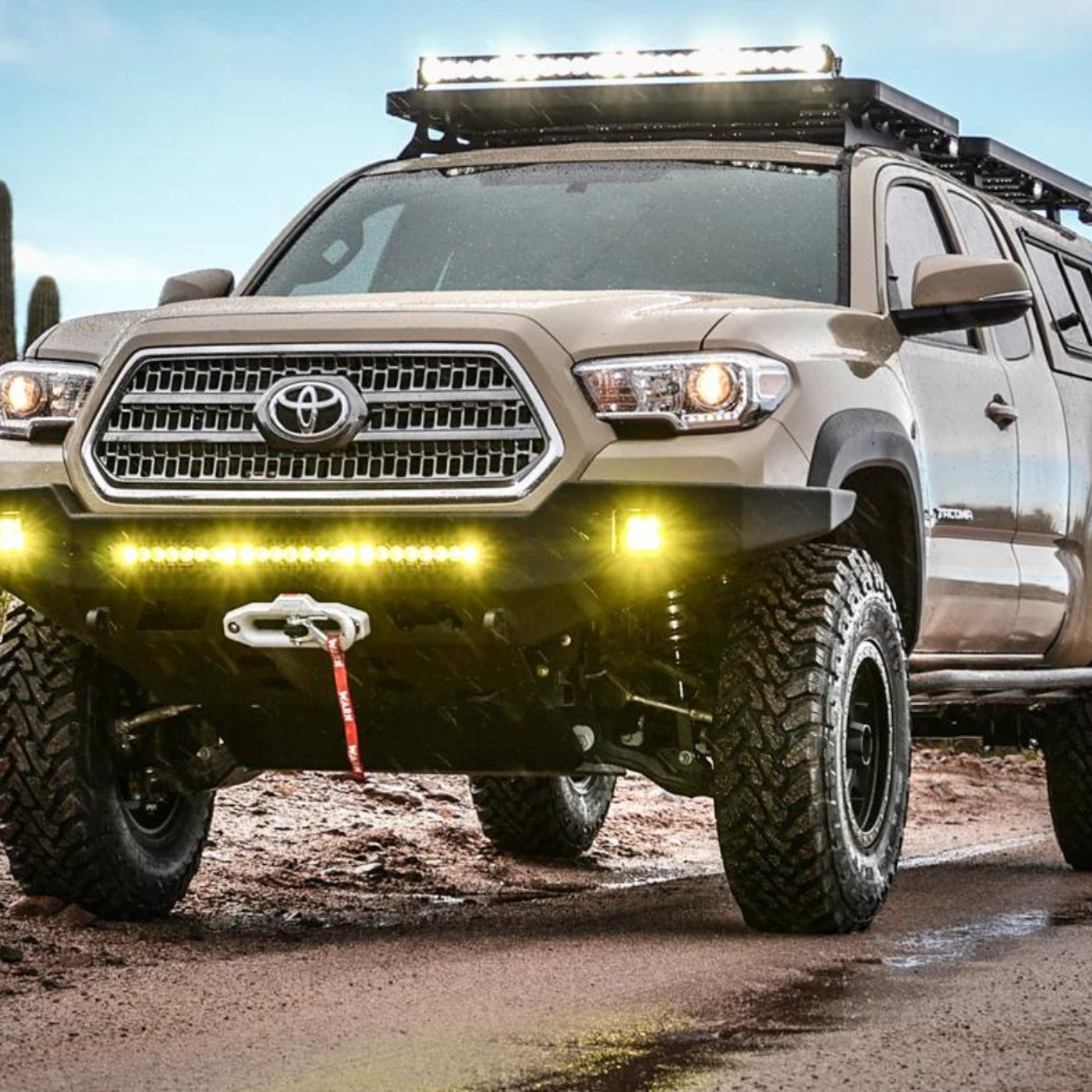 MAXIMIZE YOUR OFFROAD EXPERIENCE
At SDHQ, we specialize in customizing the Tacoma for the ultimate off-road experience. From rugged performance upgrades to advanced camping modifications, we can turn your Tacoma into the perfect companion for any adventure. Let us transform your truck to match your wildest dreams and make every journey truly unforgettable.
SDHQ did a stellar job installing a supercharger and ICON coilovers and shocks on my Tacoma. Their communication and customer service stood out, and the facility is impressive with a vast inventory. The team is friendly, informed, and efficient. Highly recommend!
SDHQ has all the Offroad accessories I need. Friendly, Courteous and Knowledgeable staff make finding what you want, or need, easy. I ordered my S&B Cold air intake from their website, the staff was very helpful in making my choice.
This is an amazing offroad shop that also rebuilds shocks, have had my Icon 2.5" truck shocks rebuilt here before and now they're back again for another rebuild, we are hard on shocks.