Located in Gilbert, Arizona, our 30,000-square-foot facility houses a dedicated team of 45. From hot rods to unique projects, our seasoned staff boasts hundreds of years of combined experience, fully embodying the spirit of performance.
Founded by Ryan in 1999 after a shift from emergency medicine, our roots began in a 600-square-foot bay where Ryan managed everything — from mechanics to marketing. Originally known as Superduty Headquarters, Ryan, often referred to as Mr. Superduty, catered exclusively to Ford Superduties, drawing clients nationwide. However, the soaring referrals and evolving demands led to our rebirth as SDHQ Motorsports.
In memory of Ryan's grandfather, Retired Army Major John J Falbe or "Jack", who served in WWII and Korea, SDHQ channels his enduring passion and values. Today, we're at our 4th location, boasting a vast inventory and a facility nearly 50 times our original size. We proudly offer our in-house line of SDHQ Built products, encompassing everything from engineering to production. We manage over-the-counter sales, global shipping, complete vehicle builds, and regular services.
SDHQ Motorsports: Your all-in-one destination. Driven by Passion, Pride, and Quality since 1999.
Since 1999
Celebrating our 24th year, SDHQ is not only dedicated to elevating standards in quality, service, and professionalism but also to pioneering advancements that constantly evolve vehicle enhancement, setting us apart from the rest. From our showroom and shop floors to the vast desert, local car shows, and racetracks, our innovative presence is unmistakably felt. We invite you to discover firsthand why we're the leading motorsports shop in the Southwest and experience what we bring to the industry.
our history
In 1998, our founder, unsatisfied with the limited and outdated truck accessory options, decided to change the game. Instead of settling for subpar offerings, he established his shop, aligning with top industry brands. This partnership not only furnished SDHQ with premium selections but also fostered collaborative feedback to enhance products. Today, whether you seek suspension systems, electrical components, or fabrication parts, SDHQ boasts both the expertise and inventory to bring your vision to life.
From mild to wild, you can be sure that it's going to be the highest quality every time.
Are you looking to have your project built? With our talented, knowledgable team, and one of the best-equipped shops around, we can design and build it in-house. We've built plenty over these past 20 years, from mild to wild, and whether you're doing it on a budget, or having your people call our people, you can be sure that it's going to be the highest quality every time. We've built projects for celebrities, sports heroes, and even that guy in front of you in traffic. If you're not close enough to stop by the showroom, catch up with us at one of the races and visit our 44-foot vendor trailer or browse our online store, where you'll find the same dedication to quality and service, all at the click of a button.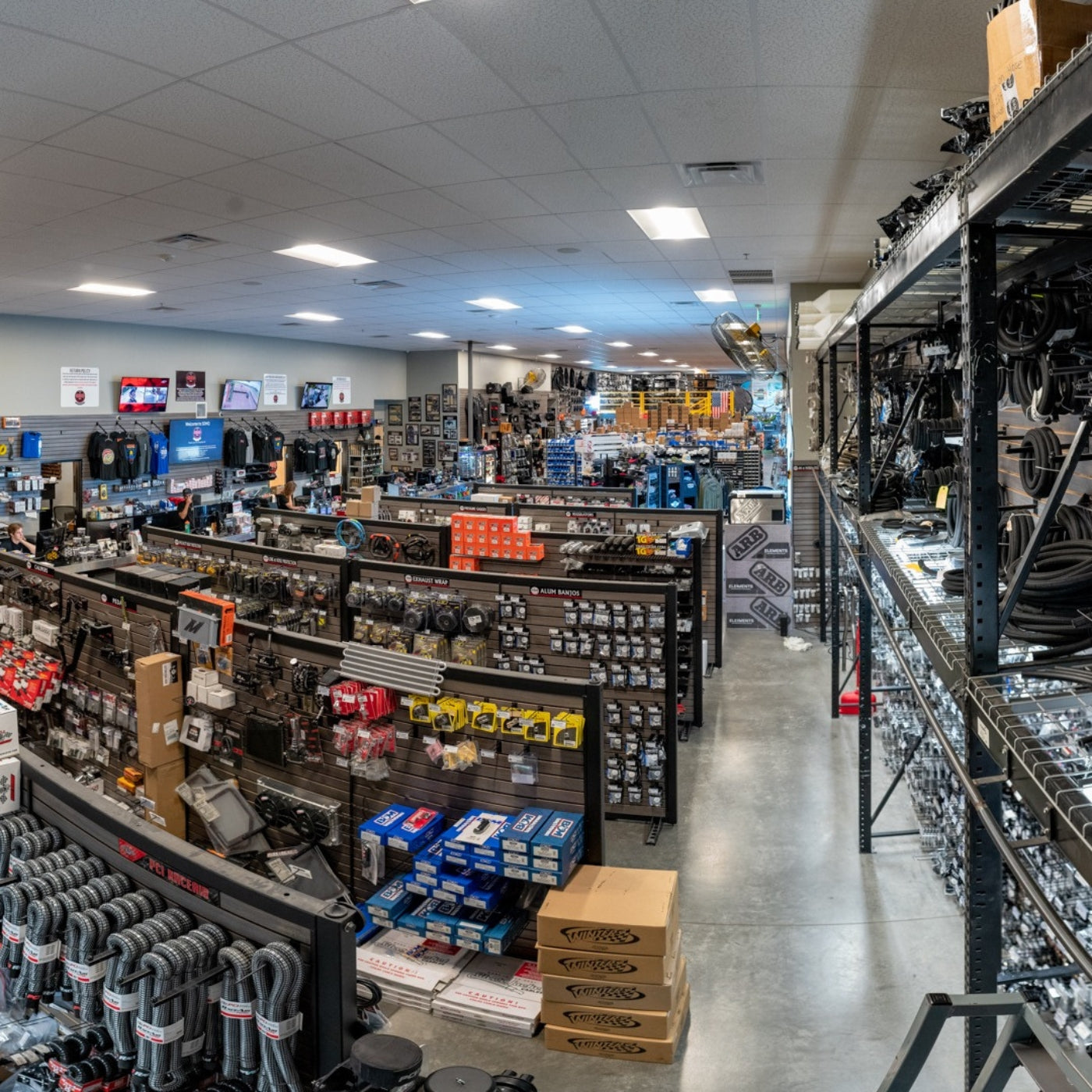 Showroom
Come by and check us out! Lighting, camping essentials, hardware, suspension components & systems, recovery gear and so much more. See what we have to offer and let us know how we can help.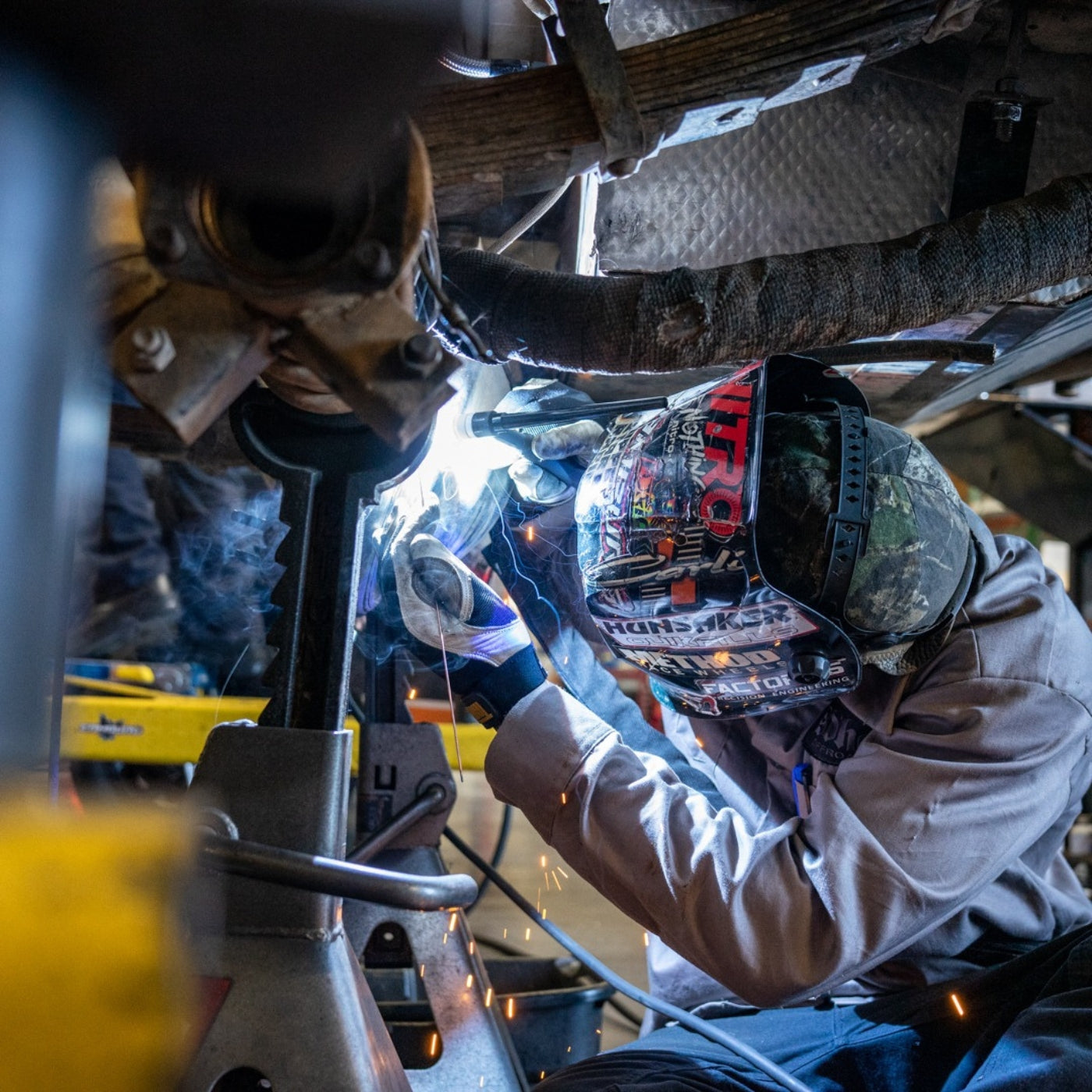 Shop
We love getting our hands dirty. It's always a pleasure working on our customers trucks. From shock rebuilds and maintenance to fully custom builds, we do it all and we are happy to provide excellent service.
made here at our headquarters
sdhq built
All of our products are 3D CAD designed, engineered & built in-house for our typical SDHQ-Built quality, fit, and finish.