sdhq's
ford bronco build gallery
Explore the different options and products we offer to create your own unique Bronco and unleash the full potential of your off-road adventures. Take a look and get some ideas from some past Toyota Bronco builds done in house by SDHQ.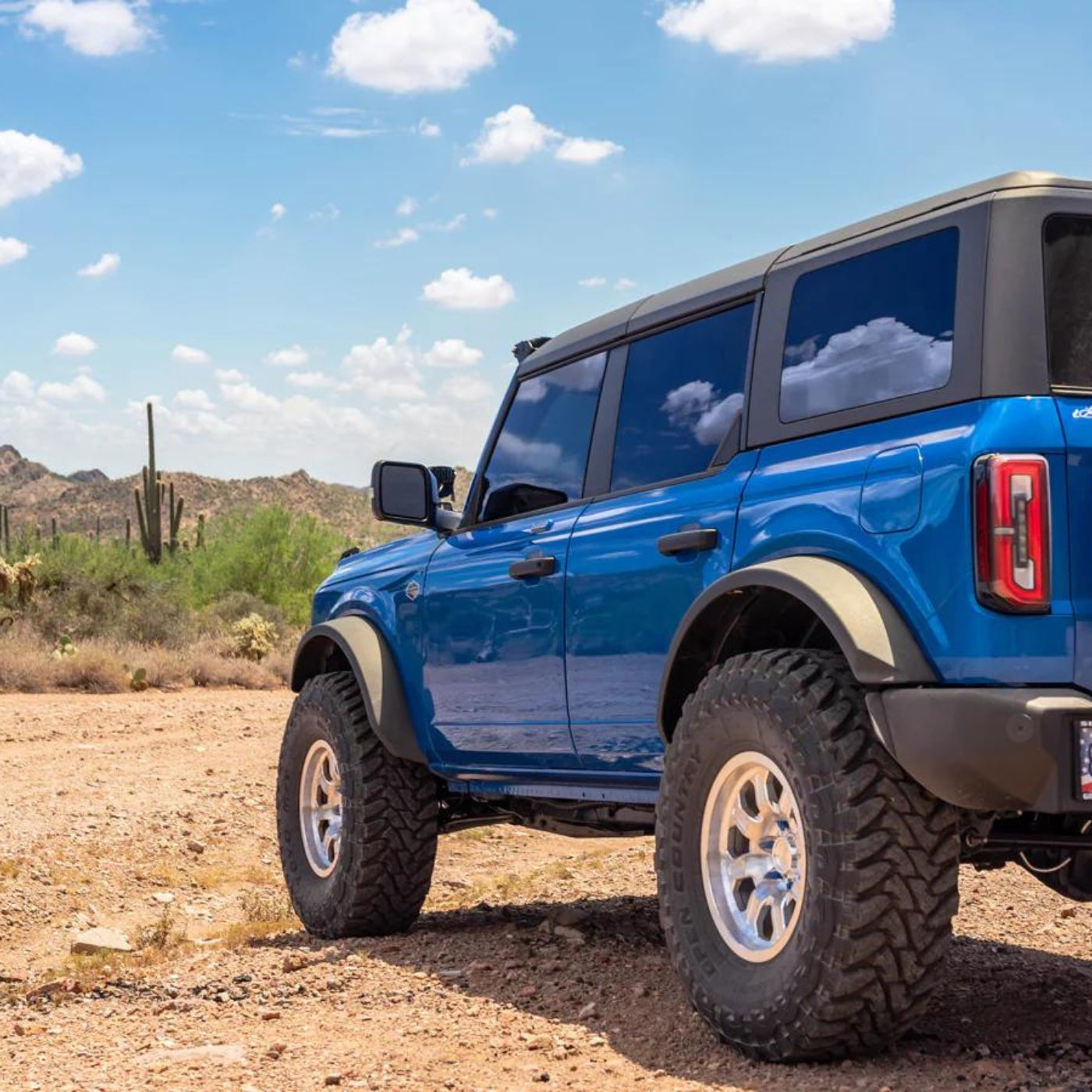 MAXIMIZE YOUR OFF-ROAD EXPERIENCE
Unleash the adventurous spirit of your Bronco with our customization services. Whether you're tackling challenging trails or exploring the great outdoors, we have the expertise to enhance your off-road performance. From lift kits and lights to camping essentials like ice boxes and tailgate tables, we'll customize your Bronco to take your outdoor adventures to the next level. Prepare to conquer the wild with confidence and unmatched style in your personalized Bronco.
I've gone in there countless times thinking about a project but never quite sure about some random detail. Serena always manages to come up with the ideal solution for what I'm trying to accomplish.
I asked a lot of rookie questions and Brice answered all of them. Made an appointment and gave a deposit that day. They lifted my GX and I'm happy with the quality of work.
Massive inventory of offroad and builder parts, with many made in-house and frequent new additions. They offer offroad lighting, recovery gear, suspension, navigation, and more. Their showroom is pristine, showcasing a bunch of products to explore!