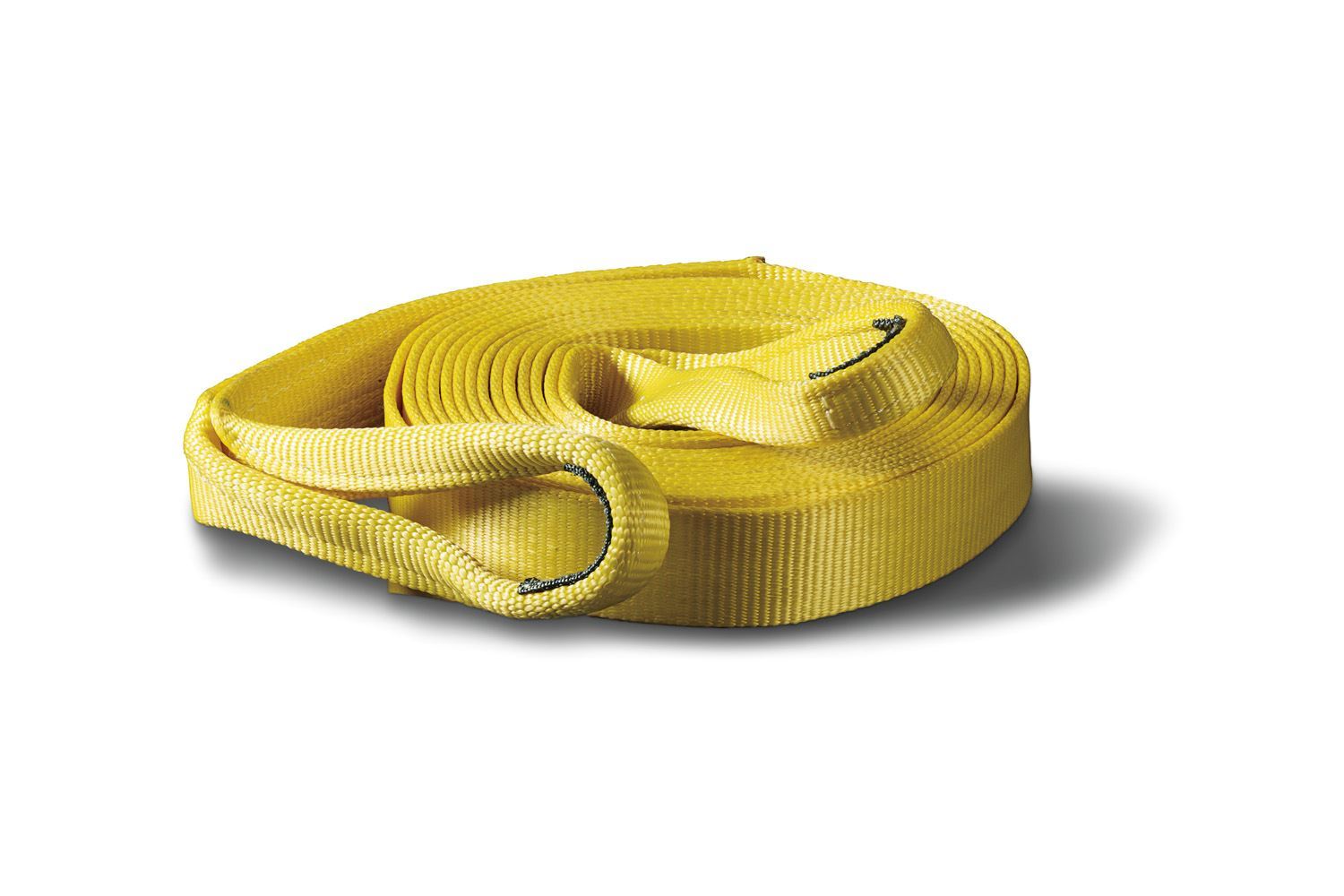 Standard Recovery Strap
Rope Width (in.) | Max Capacity (lbs.):
Rope Width (in.) | Max Capacity (lbs.)
STATE OF CALIFORNIA CONSUMER WARNING: Some products may contain chemicals such as DEHP, which can cause cancer, birth defects or other reproductive harm.
This standard recovery strap is 2 inch x 30 foot and is tated to 14,400 Lbs. Use a recovery strap to snatch or pull out a stuck vehicle. Nylon webbing absorbs the shock of heavy pulls, while the elastic rebound energy aids in quick recovery. Constructed of tough, high quality nylon web encasing a red warning marker to indicate damaged webbing. End loops are reinforced with abrasion resistant wear pads.
Details:
PN 88911
2 inch x 30 ft (5cm x 9m)
Standard Recovery Strap
Rated to 14400lbs/6531kgs
Note:
You should never use a recovery strap in a winching operation
For winching operations use a tree trunk protector strap or choker chain
MATERIAL: Nylon Webbing
END TYPE: Loop
COLOR: Yellow
American-made Excellence
SDHQ: Built for Adventure
Experience American-made excellence from SDHQ, your fellow off-road enthusiasts. We take pride in crafting high-quality, custom products right at our headquarters for unparalleled performance and durability.
Check out what 'SDHQ Built' means for us as well as our customers: