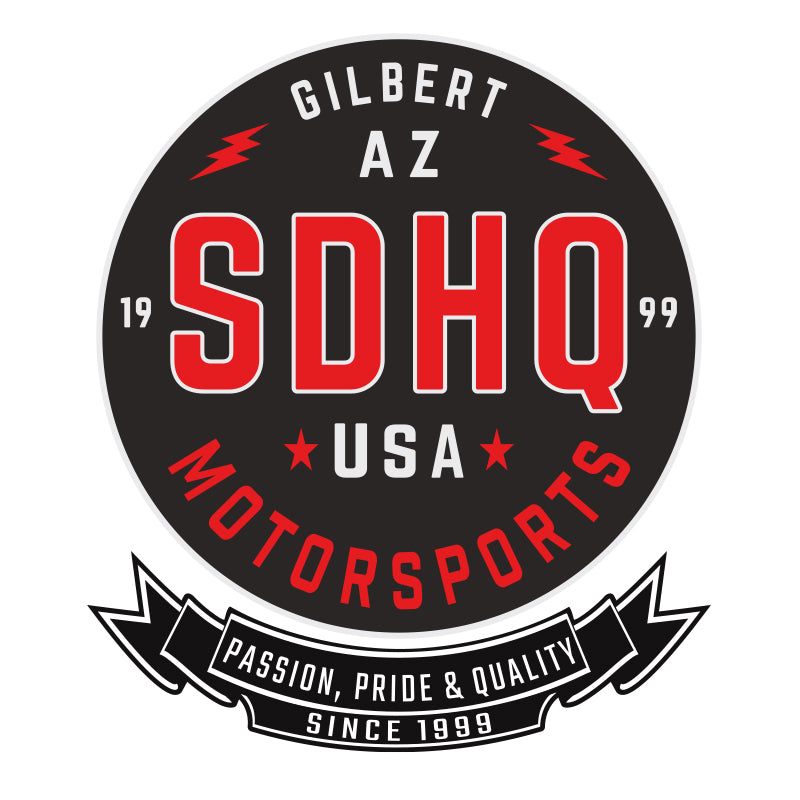 SDHQ Built Quad Wrap Limit Strap
SDHQ Built Quad Wrap Limit Strap
8"
MCQUEEN
190 South McQueen Road
Suite 109
Gilbert AZ 85233
United States
+14806332929
Ensure maximum longevity for your long-travel system components with our top-grade SDHQ Limiting Straps. Crafted for the toughest conditions, these straps are an essential investment for any serious off-road setup.
Product Highlights:
High-Strength Material: Made from 1.75" nylon webbing, boasting a remarkable 7,000 lb. rating, and designed for flexibility.
Heavy-Duty Use: Ideal for competition and extreme applications, thanks to the quad-wrapped construction that outperforms standard single or dual wrap straps.
Customizable Length: Choose the perfect fit for your needs with sizes ranging from 8" to 40", available in one-inch increments.
Quality Assurance: Each strap is sold individually, ensuring you get exactly what you need.
Proudly Made in the USA: Quality craftsmanship guaranteed.
Upgrade to SDHQ Limiting Straps for unrivaled durability and performance in your off-road adventures.
If you have the time, consider leaving us a review - your opinion and experience are important to us!
Available in sizes from 8" through 40" (in one-inch increments).

Sold as singles

Made in the USA.
American-made Excellence
SDHQ: Built for Adventure
Experience American-made excellence from SDHQ, your fellow off-road enthusiasts. We take pride in crafting high-quality, custom products right at our headquarters for unparalleled performance and durability.
Check out what 'SDHQ Built' means for us as well as our customers: