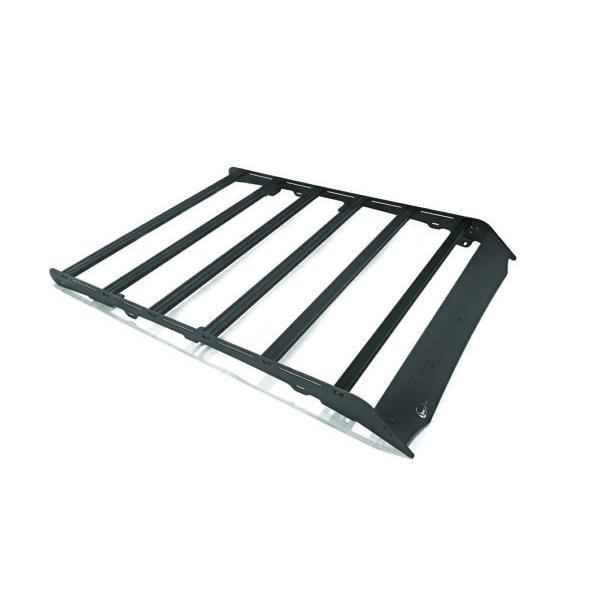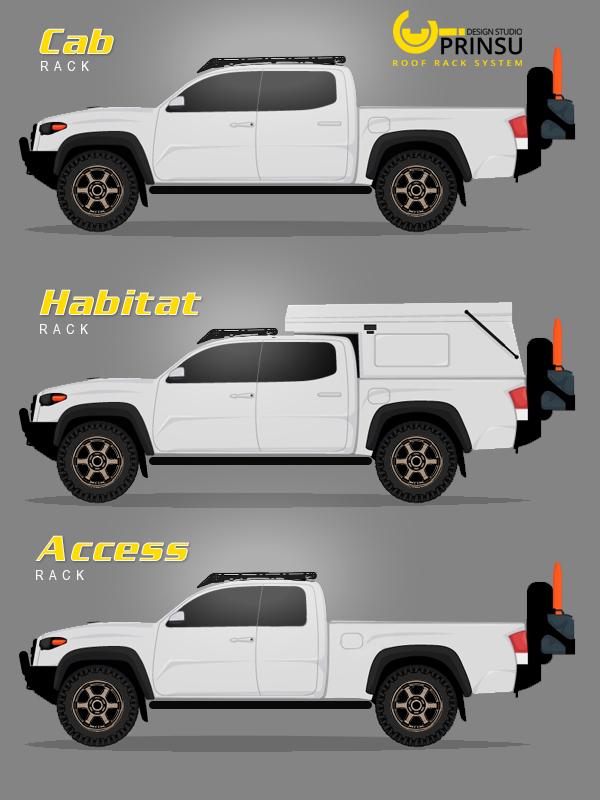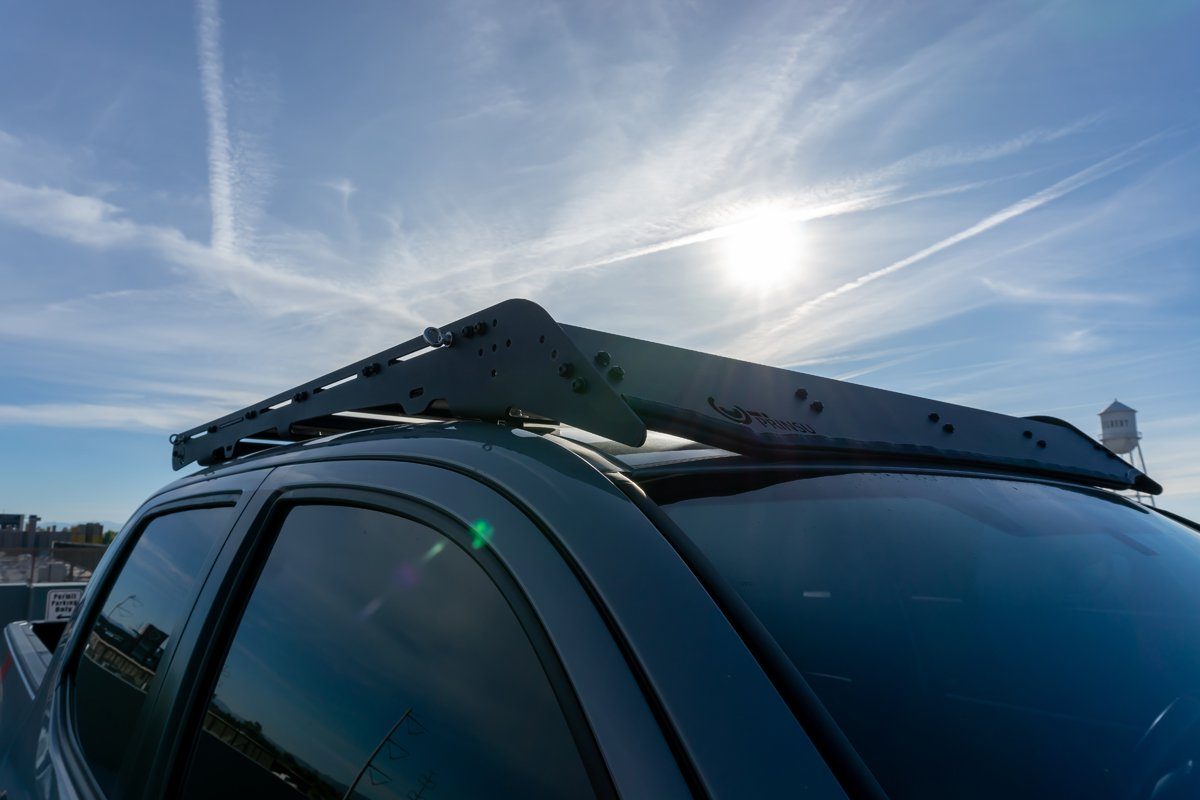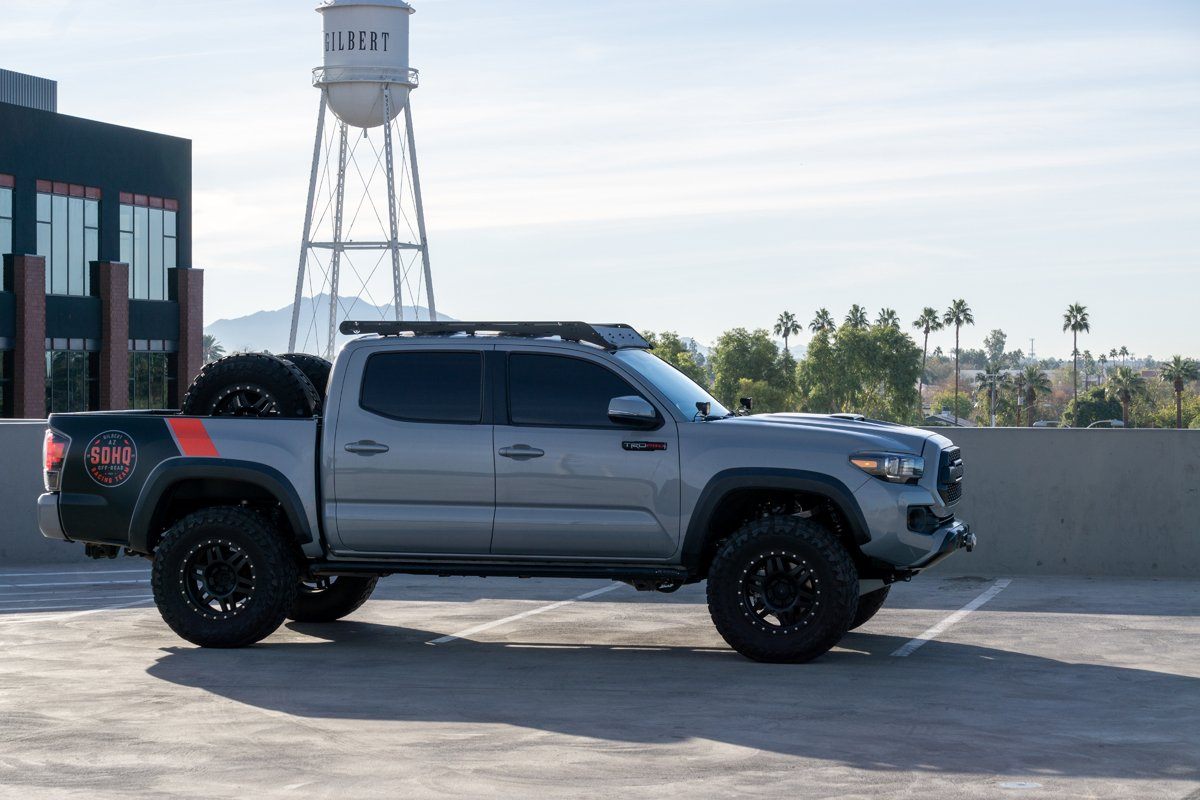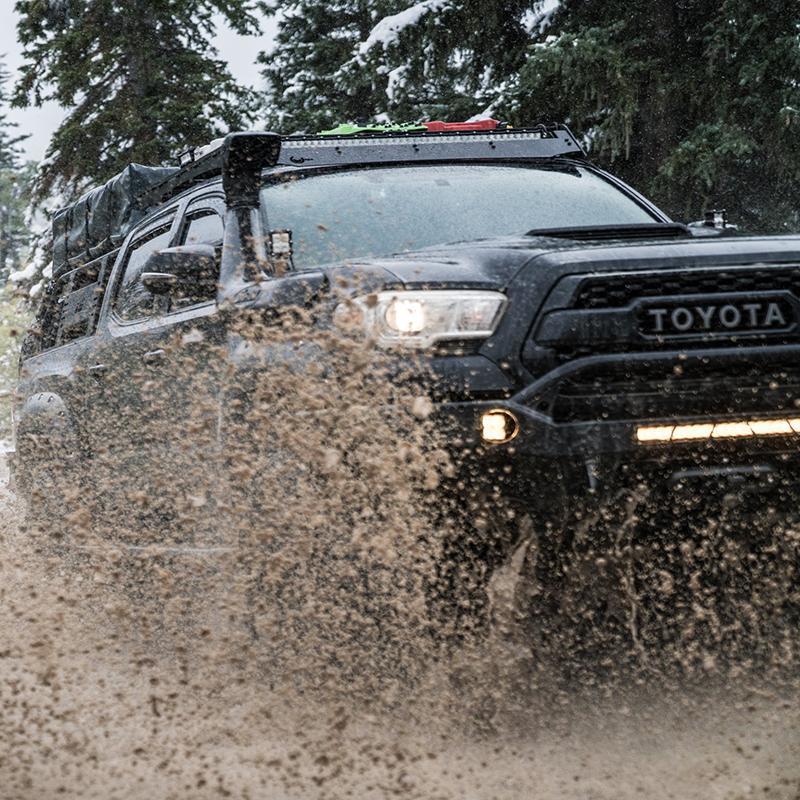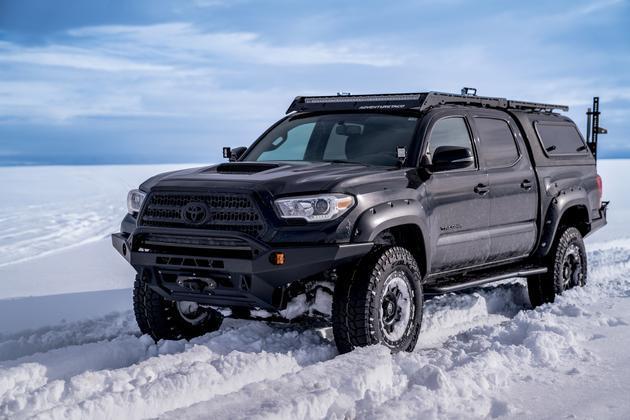 '05-22 Toyota Tacoma Double Cab Prinsu Design Studio Roof Rack
'05-22 Toyota Tacoma Double Cab Prinsu Design Studio Roof Rack
Standard
MCQUEEN
190 South McQueen Road
Suite 109
Gilbert AZ 85233
United States
+14806332929
Prinsu Design Studio's Toyota Tacoma Cab Rack is a modular, adjustable, and completely bolt together roof rack for 2005-2022 (2nd and 3rd Gen) Toyota Tacoma in the double cab configuration.
KIT DETAILS:
The rack consists of 2 laser cut side rails constructed of 3/16" 5052 aluminum plate. These rails have 3 mounting tabs each that will allow you to bolt the rack into the 5 factory mounting holes on each side of the roof. This design allows the addition of this roof rack without drilling or modification to your vehicle. The crossbars are made from a 2" x 1" aluminum extrusion that has a top facing T-slot channel. This offers numerous solutions for tie down options, cargo security, and the addition of accessories such as tool mounts or lighting. The rack comes shipped with a powdercoated finish. All assembly hardware comes in a black zinc finish so as to match a black paint or powdercoat finish on the final product. The rack also includes a 1/8" 5052 aluminum plate wind deflector to help with aeroodynamics and prevent wind noise. Options for integrating a light bar are available. 
The rack is completely modular in that you choose how your rack is configured. Refer to the gallery for an example of standard configurations we have used based on different load sizes and weights. You can also choose the number of cross bars you assemble your rack with. The rack comes standard with 6 cross bars for cargo and 1 additional for mounting of a wind deflector, lightbar or combination of the two.
TECH INFO:
Weight capacity of the racks varies based on the number of crossbars used and their configuration. We expect all consumers to use good judgement and common sense with the loads they plan to carry using these rack systems.
- Fits Tacomas 2005-2023
- High-quality aluminum with a black powder coat finish
- Crossbars with built-in drop points for easy mounting
- Noise-reducing trim is included to keep your ride as quiet as possible
- Modular design for maximum customization
- Easy installation utilizing factory mounting points
American-made Excellence
SDHQ: Built for Adventure
Experience American-made excellence from SDHQ, your fellow off-road enthusiasts. We take pride in crafting high-quality, custom products right at our headquarters for unparalleled performance and durability.
Check out what 'SDHQ Built' means for us as well as our customers: