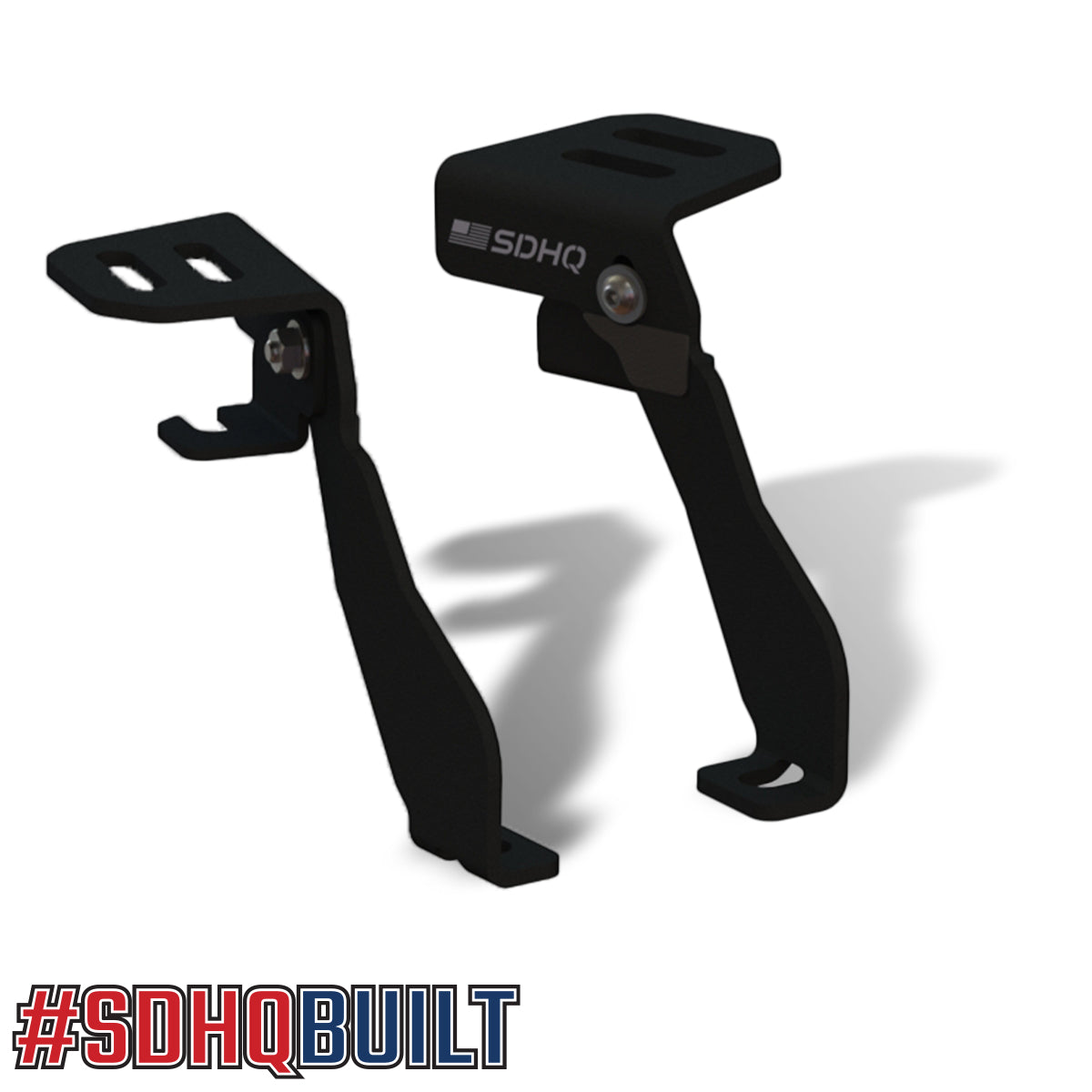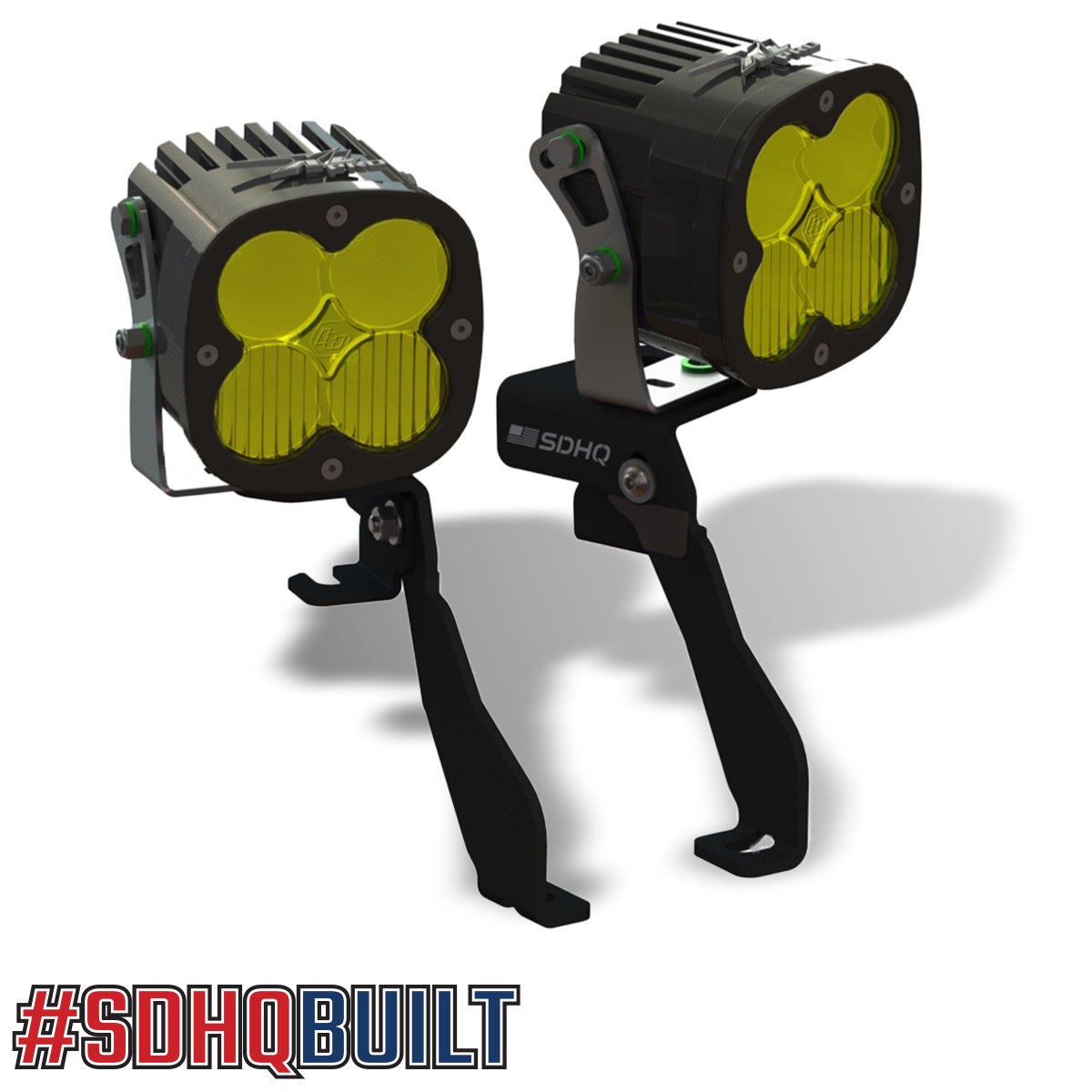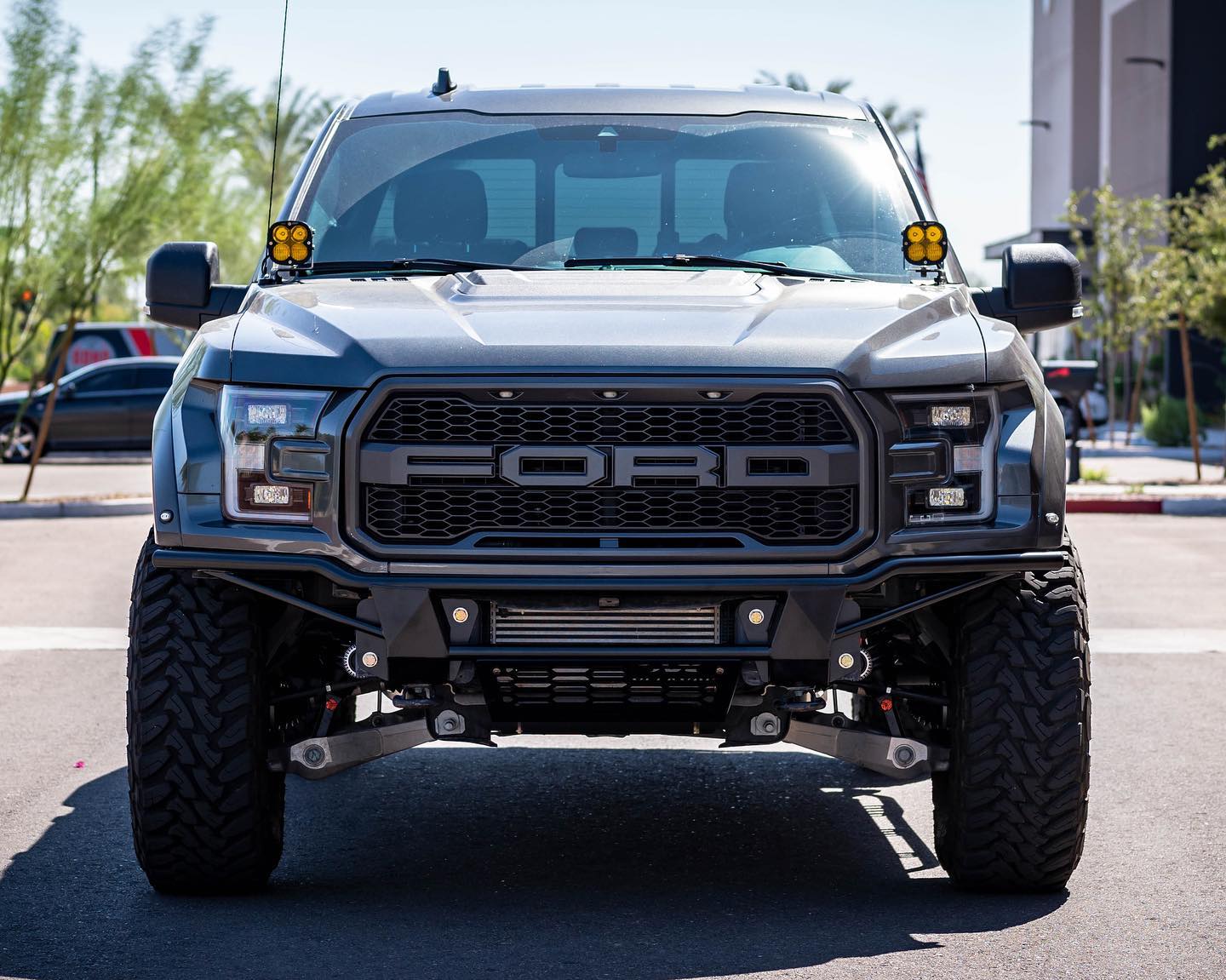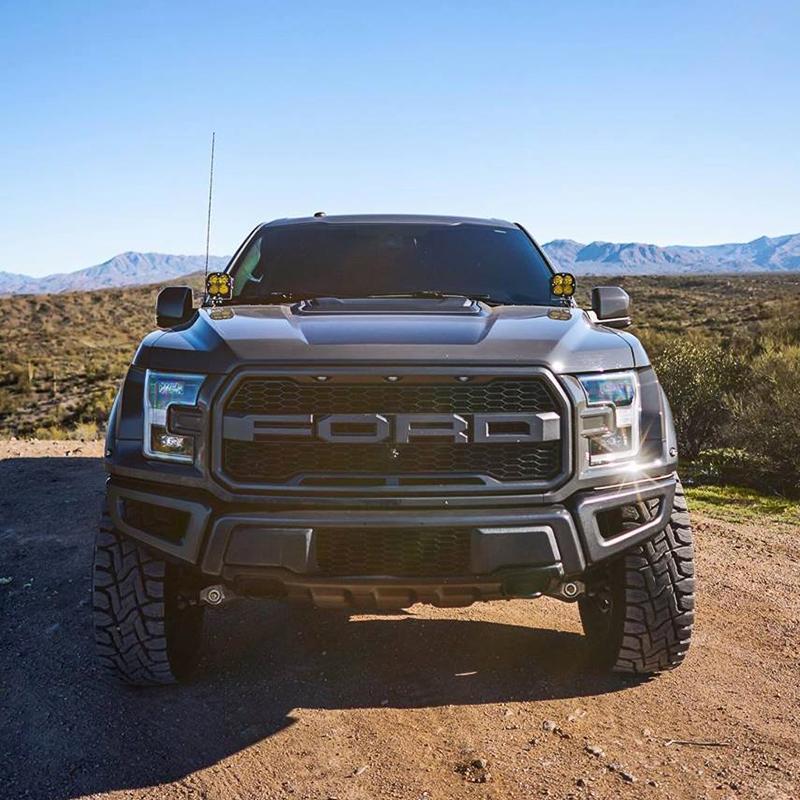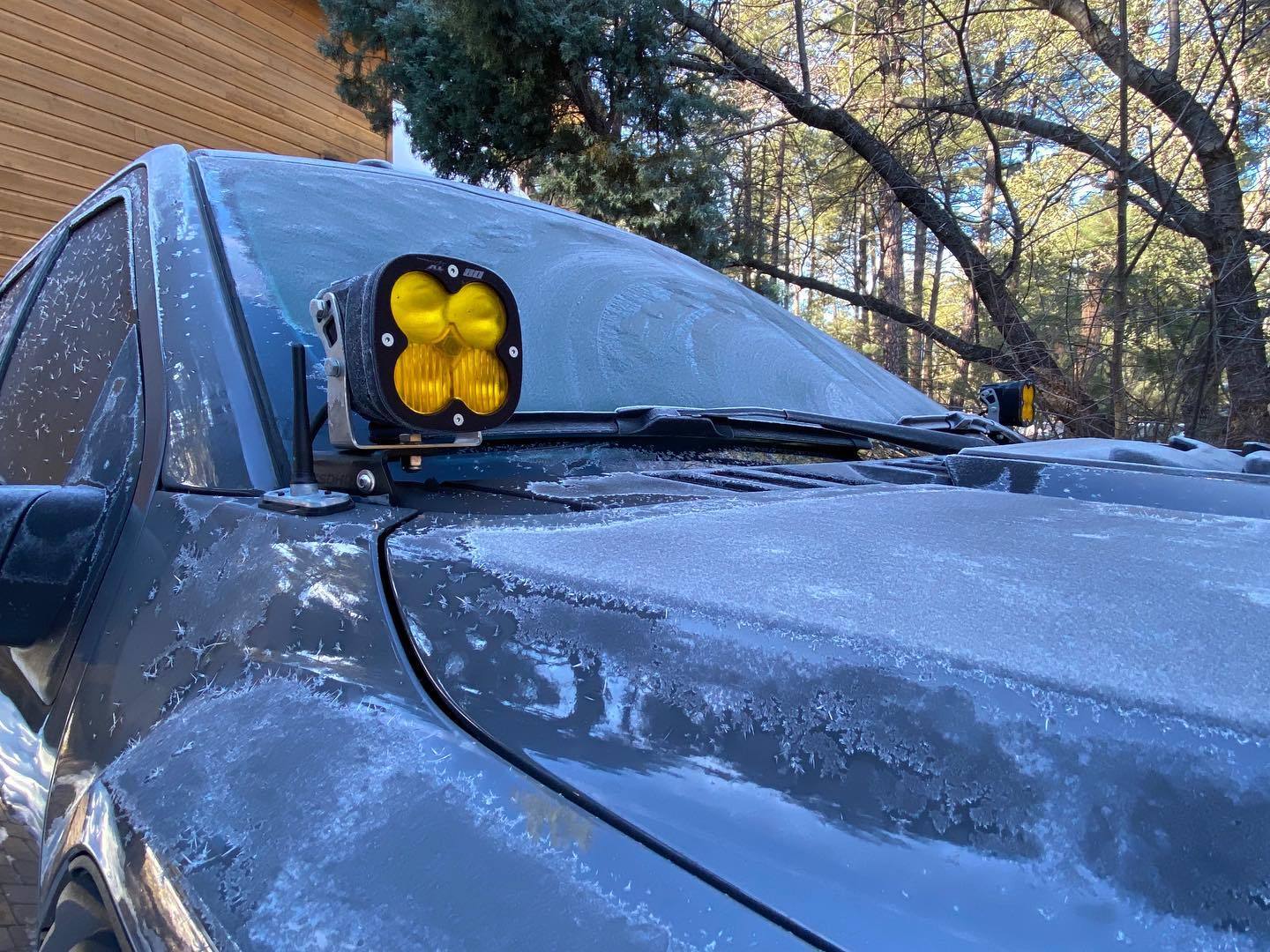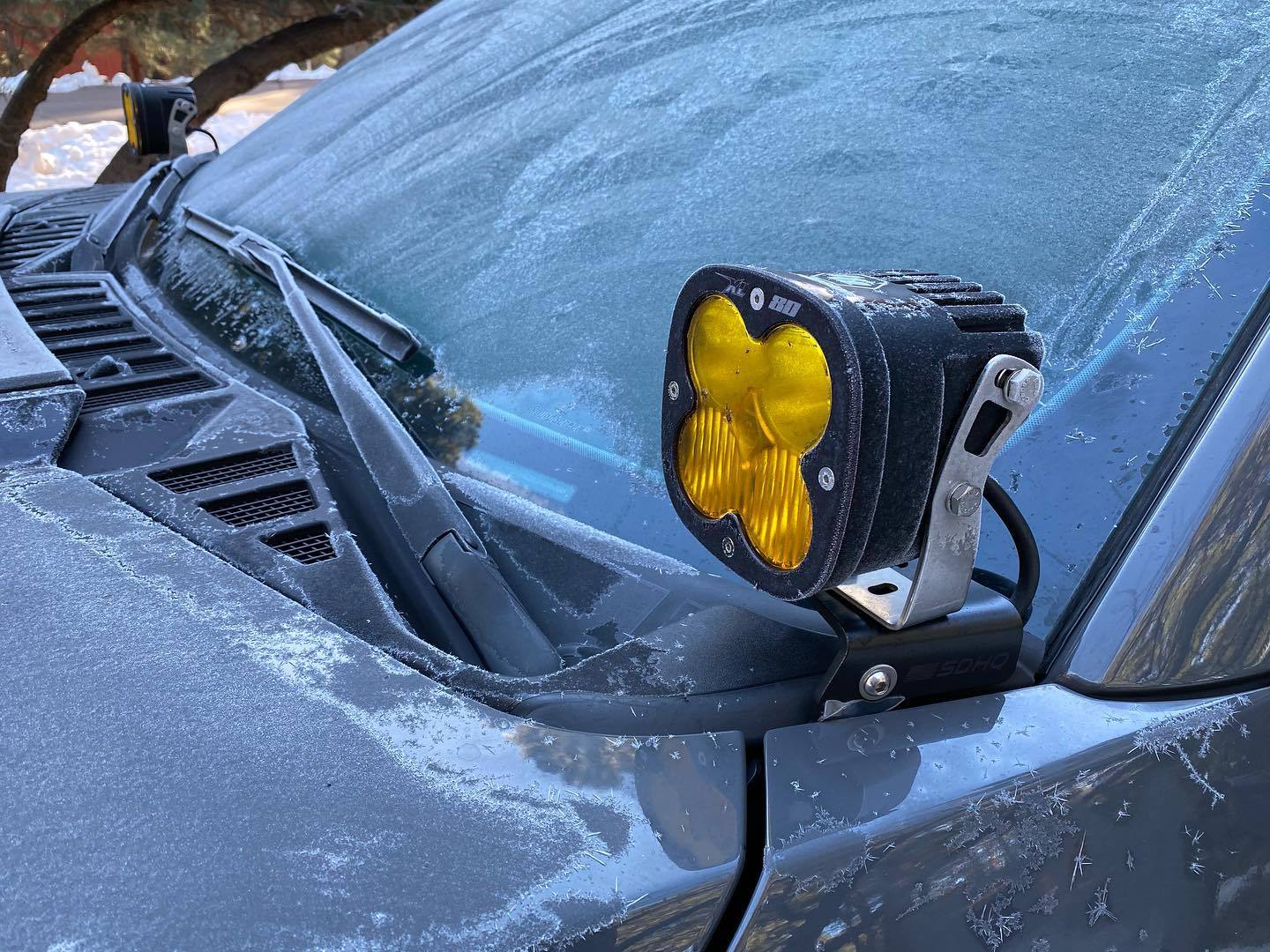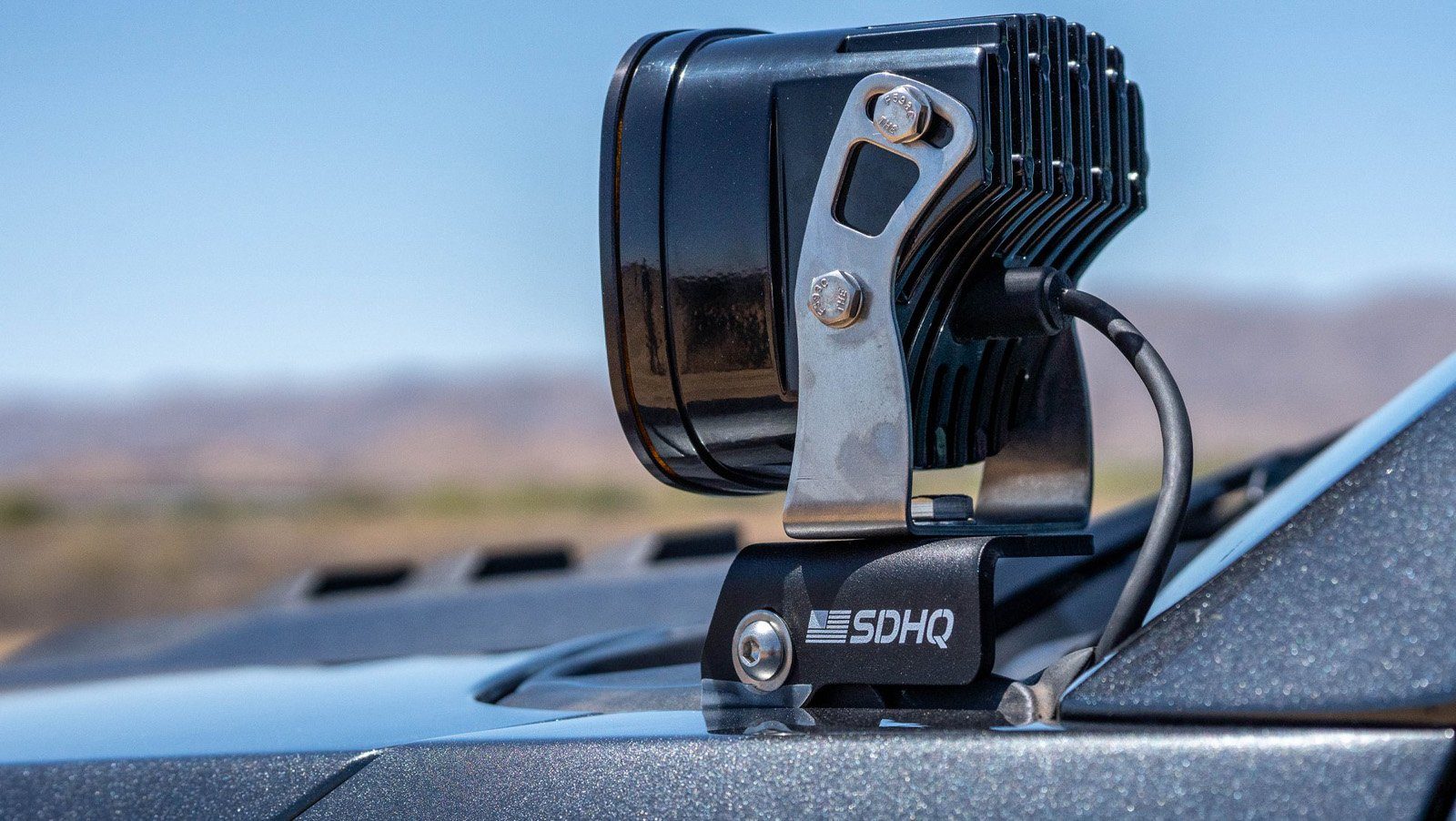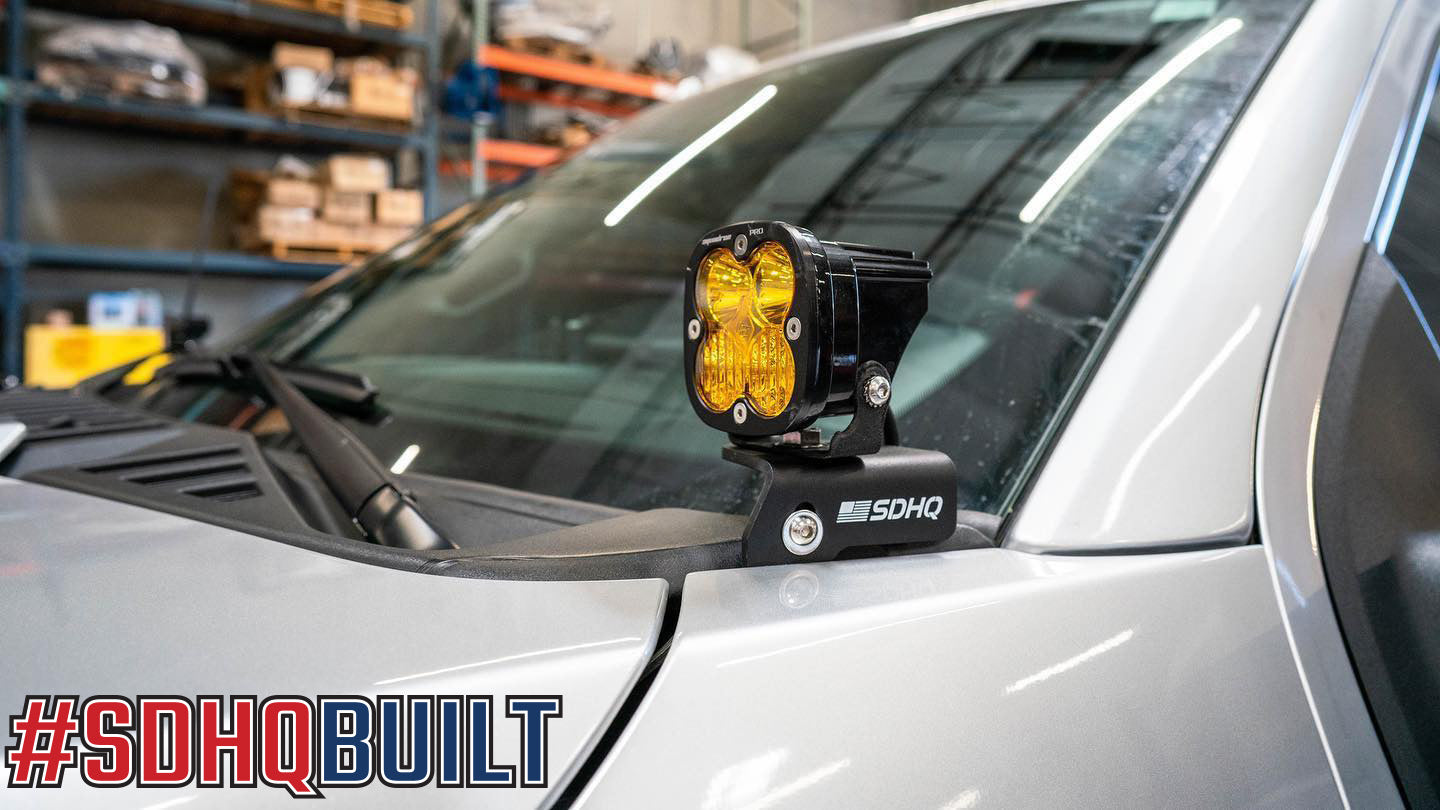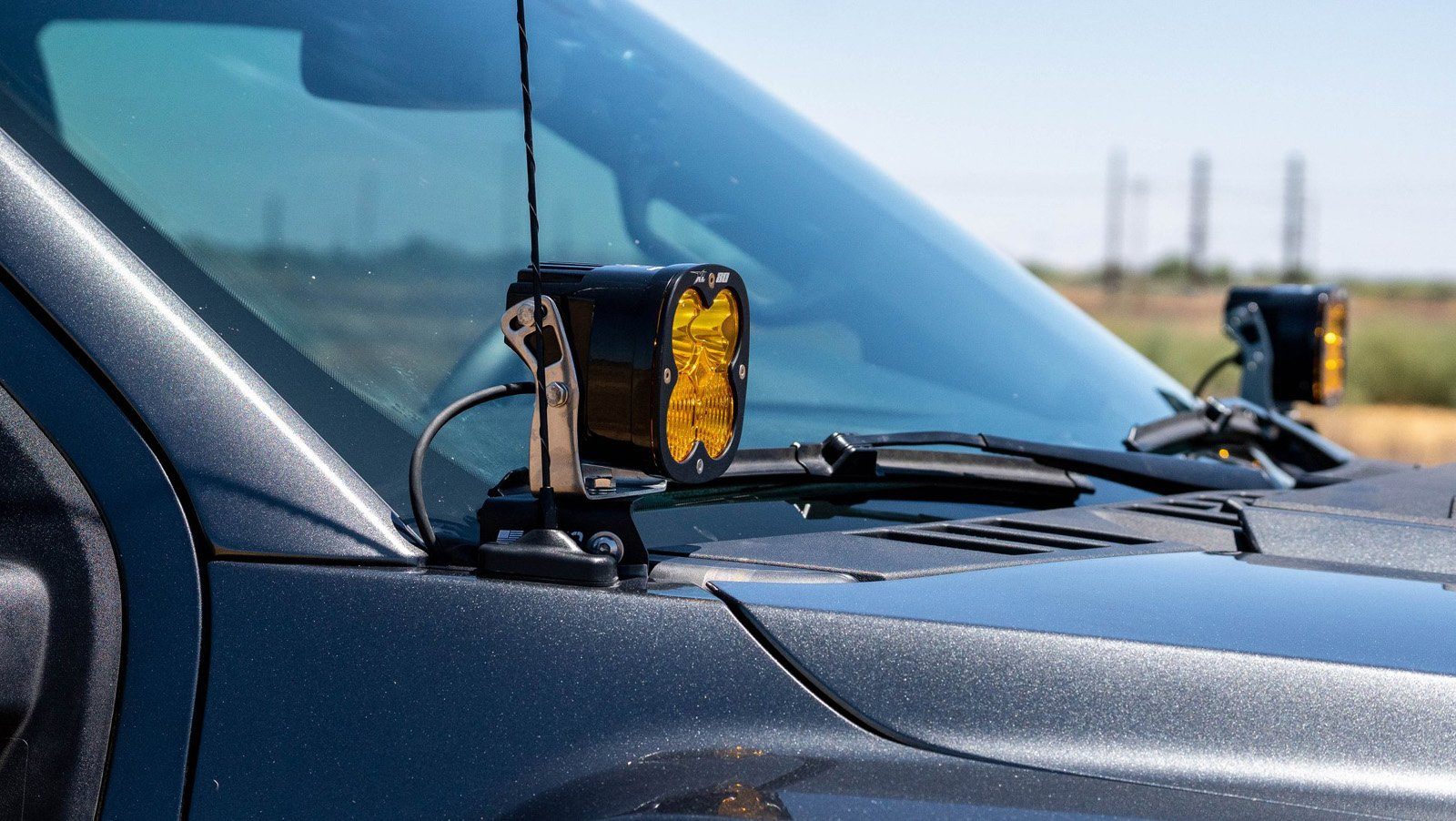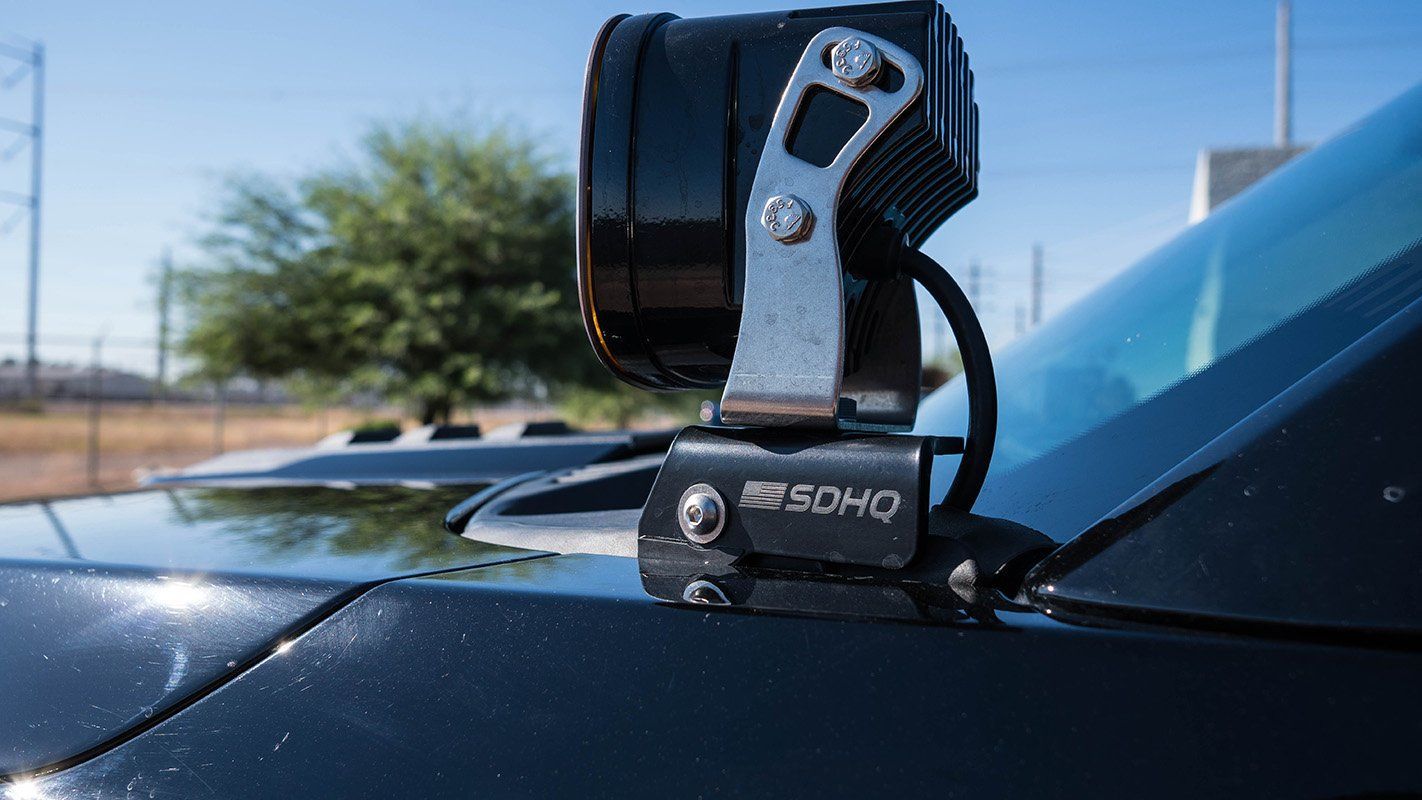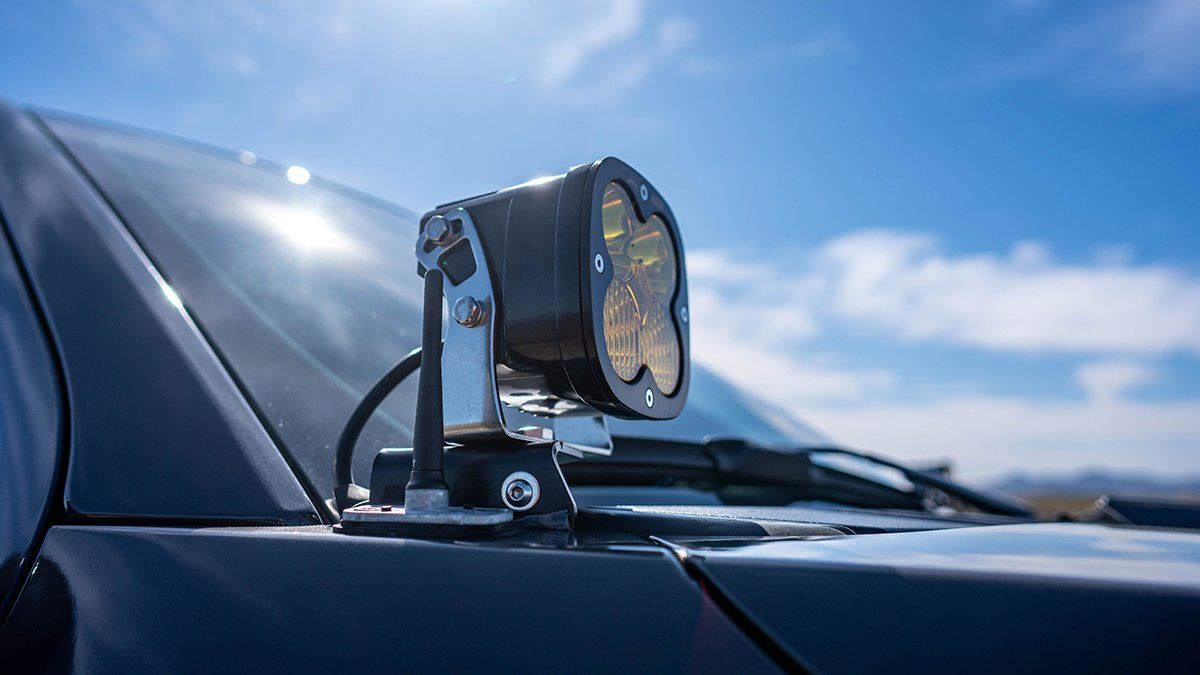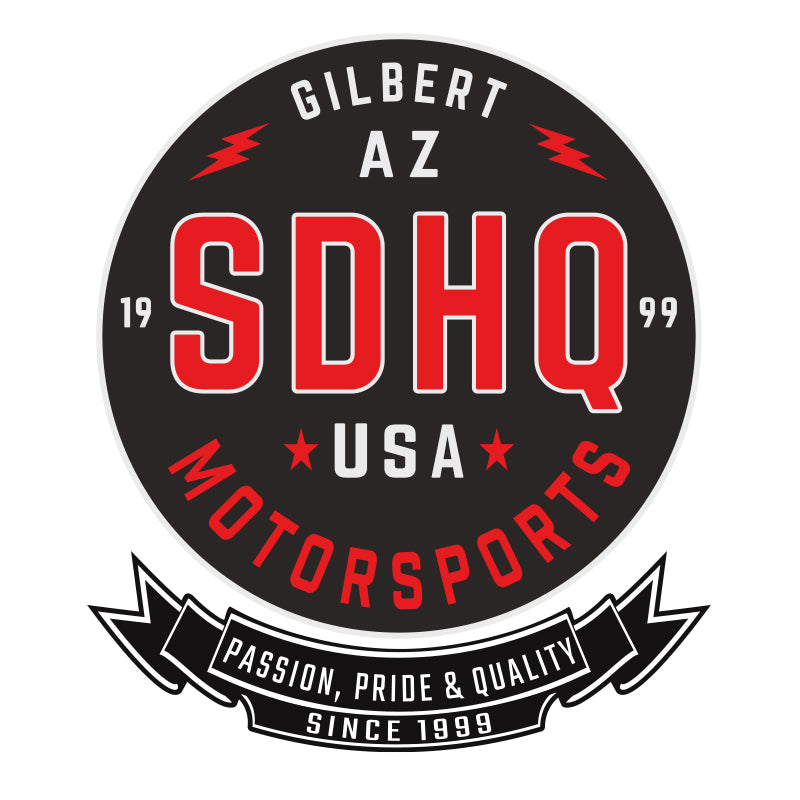 '17-20 Ford Raptor SDHQ Built A-Pillar Light Mounts
'17-20 Ford Raptor SDHQ Built A-Pillar Light Mounts
MCQUEEN
190 South McQueen Road
Suite 109
Gilbert AZ 85233
United States
+14806332929
Bold & Bright: Raptor A-Pillar Solutions
Elevate your 2017-2020 Ford Raptor's night drives with SDHQ's A-Pillar Light Mounts. Precision-engineered in-house for perfect fit and superior quality, these mounts securely fit LED light pods without any cowl modifications. Directly bolts to the Raptor's hood hinge, these mounts are sturdy enough for large LED lights.
VEHICLE FITMENT: 2017-2020 Ford Raptor (Gen2)
KEY FEATURES:
3D CAD designed for impeccable SDHQ quality and finish
No drilling: direct hood hinge and fender support attachment
Durable 3/16" steel plate construction
Adjustable mounting slots catering to various lights
Fender-protective silicone pads for a premium finish
Powder-coated black for lasting aesthetics
COMPATIBLE LIGHTS:
Baja Designs: XL/XL-R Pro/Sport, Squadron Pro/Sport, LP4 Series, S2 Pro
Rigid Industries: 360 Series Round Lights
Vision X: 4.5" Light Cannon
Experience an unparalleled combination of aesthetics and functionality with SDHQ's top-notch A-Pillar Light Mounts.
If you have the time, consider leaving us a review - your opinion and experience are important to us!
VEHICLE FITMENT:
2017-2020 (Gen2) Ford Raptor

KEY FEATURES:
3D CAD designed, engineered & built in-house for our typical SDHQ Built quality, fit, and finish
No drilling required
Bolts directly to hood hinge and fender support
3/16" thick steel plate construction for durability
Mounting slots for multiple light choices and adjustability
Provided silicone protective pads that protect the fender and add a high-quality finish
Ships powder coated black

COMPATIBLE LIGHTS:
Baja Designs
XL/XL-R Pro/Sport
Squadron Pro/Sport
LP4 Series LED Lights
S2 Pro
Rigid Industries
360 Series Round Lights
Vision X
4.5" Light Cannon
American-made Excellence
SDHQ: Built for Adventure
Experience American-made excellence from SDHQ, your fellow off-road enthusiasts. We take pride in crafting high-quality, custom products right at our headquarters for unparalleled performance and durability.
Check out what 'SDHQ Built' means for us as well as our customers: