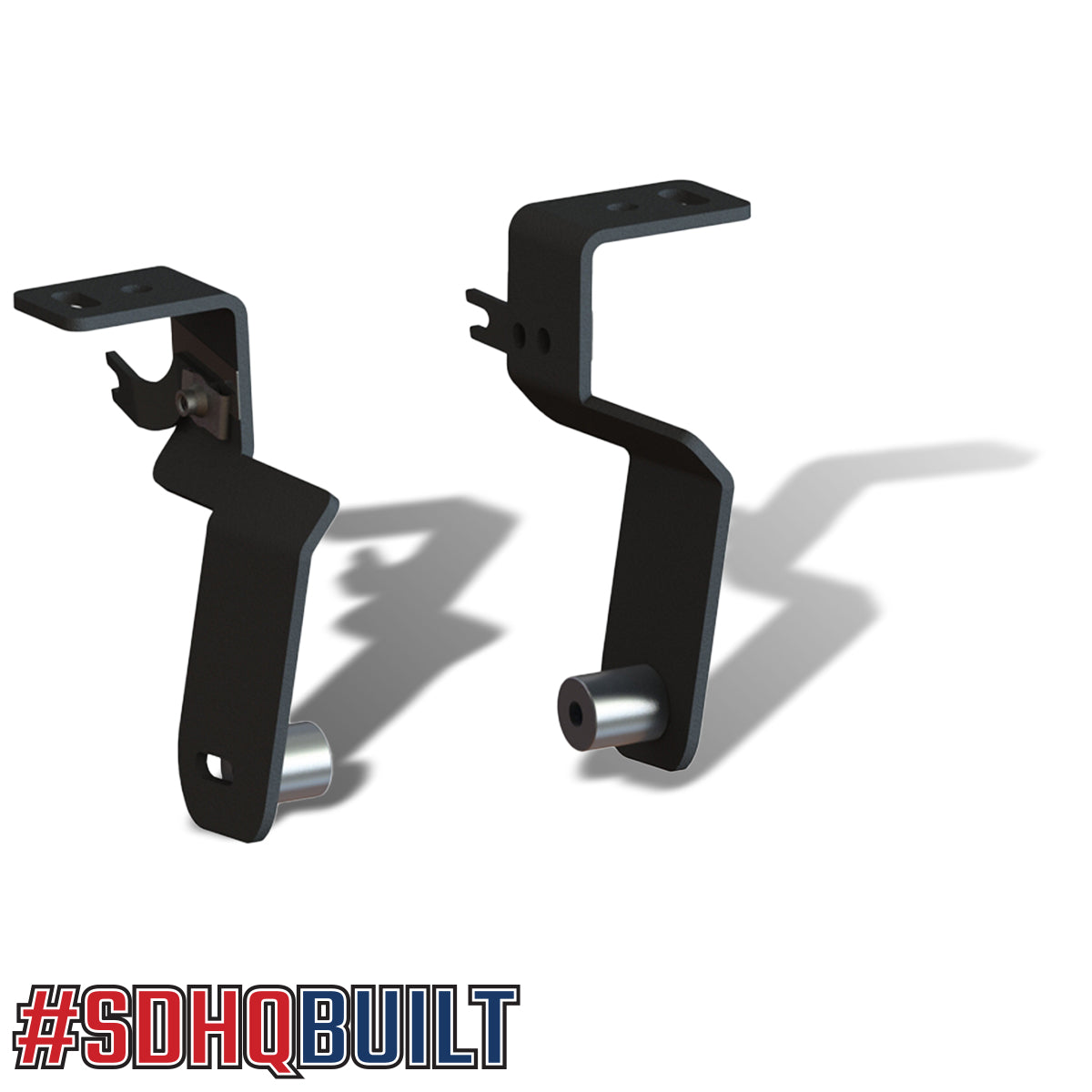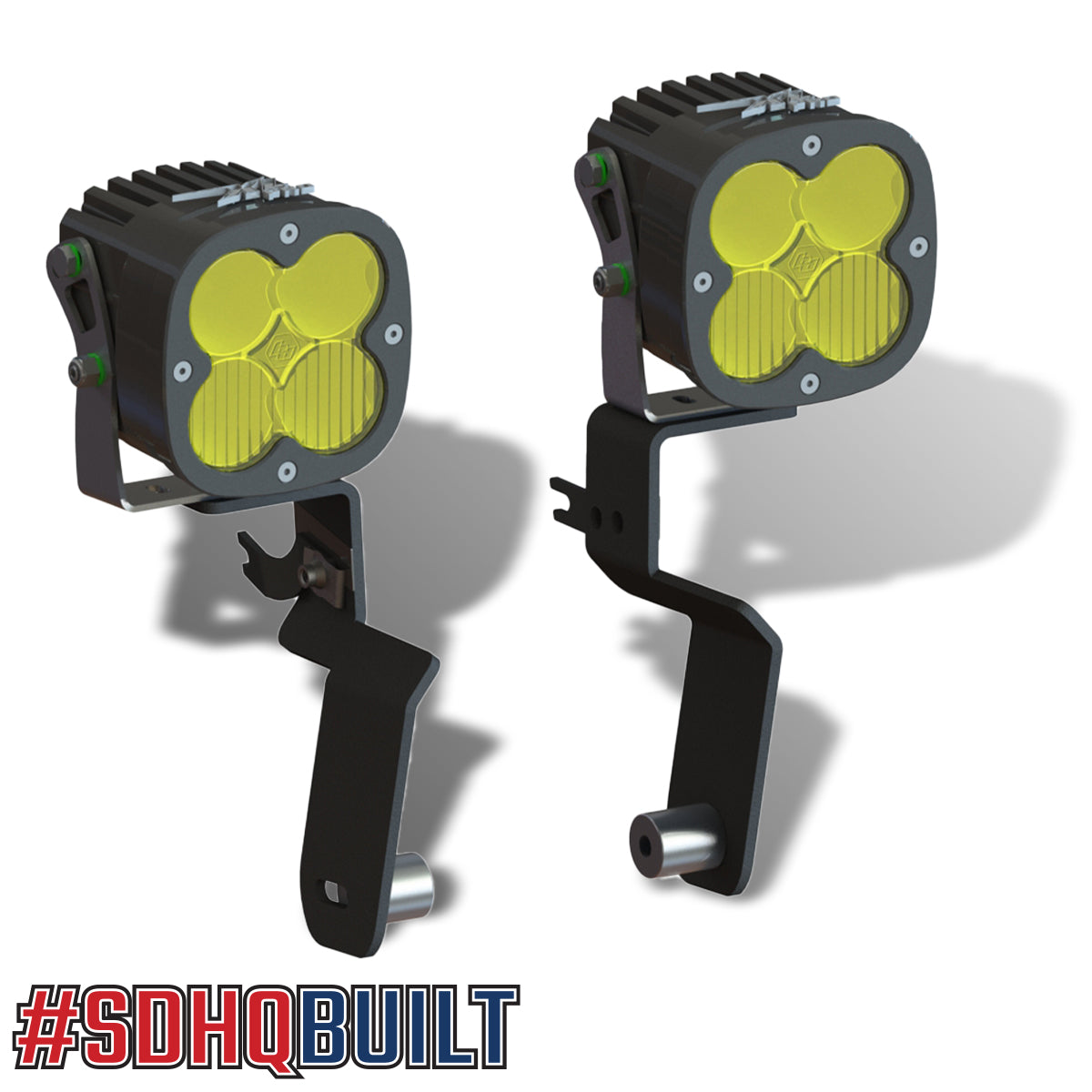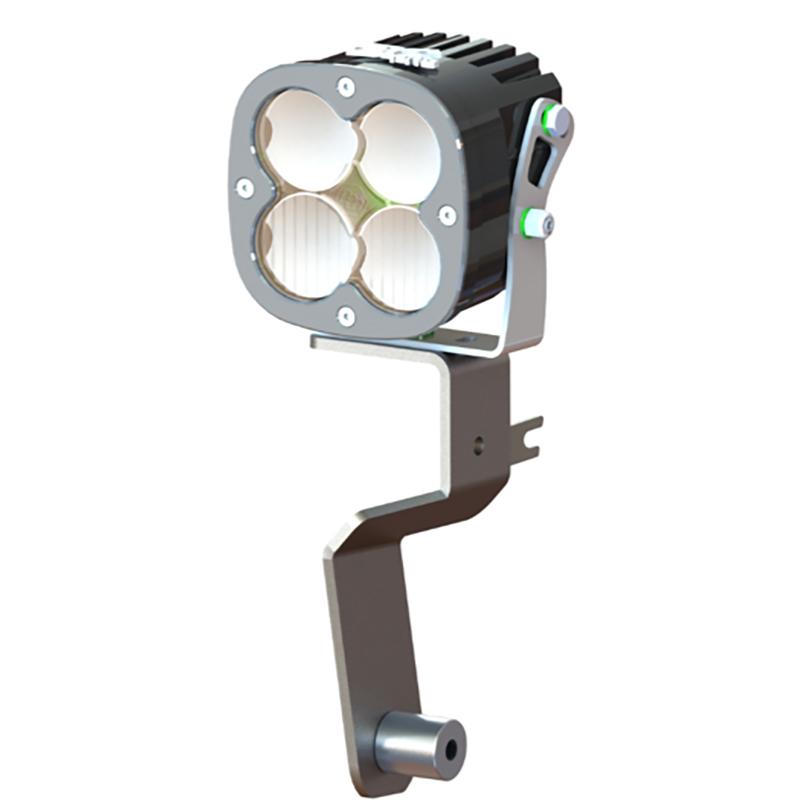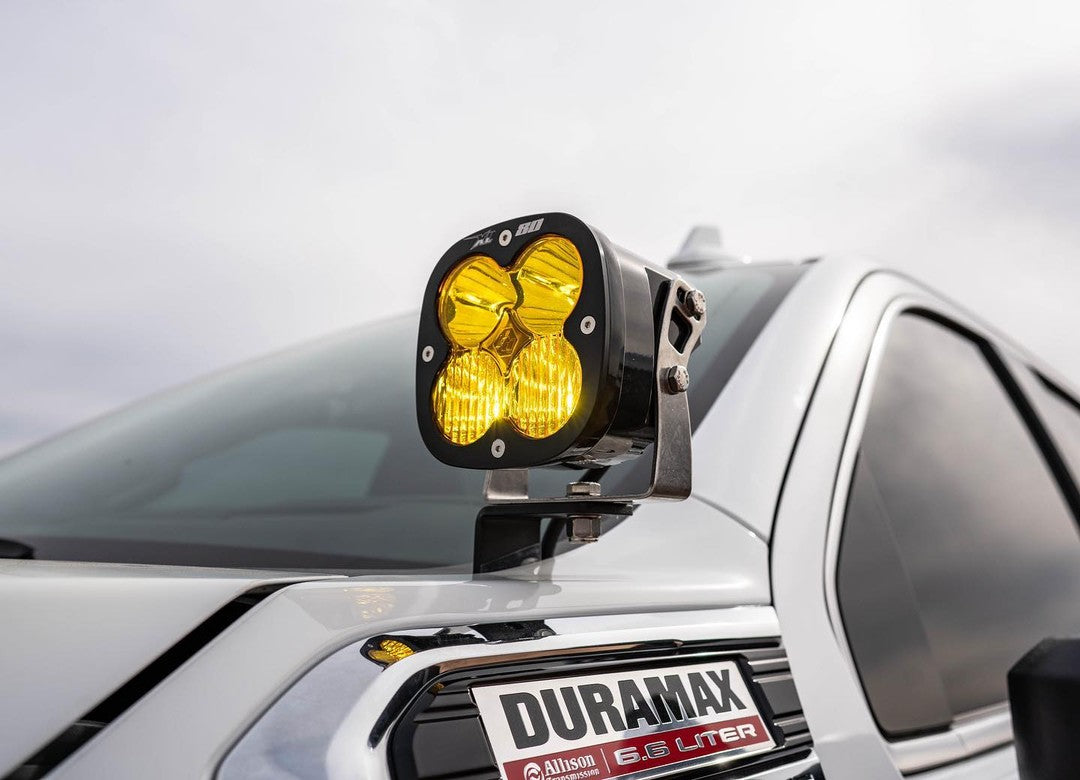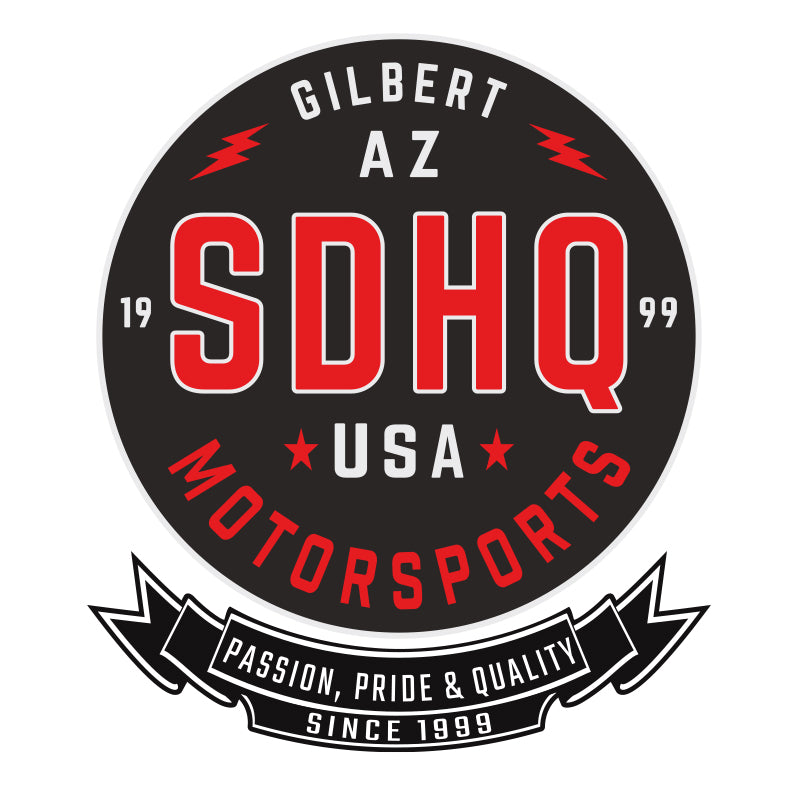 '19-23 Chevy 1500 SDHQ Built A-Pillar Light Mounts
'19-23 Chevy 1500 SDHQ Built A-Pillar Light Mounts
MCQUEEN
190 South McQueen Road
Suite 109
Gilbert AZ 85233
United States
+14806332929
sdhq's a-pillar light mount
Designed with unparalleled precision, SDHQ's A-Pillar Light Mounts for the 2019-Current Chevy 1500 elevate your vehicle's aesthetics while amplifying its functionality. Crafted in-house, they guarantee a fit that's synonymous with SDHQ's signature quality. Enjoy the freedom to enhance your Chevy's lighting without undergoing significant alterations.
Vehicle fitment:
Specifically for: 2019-Current Chevy 1500.

Note: These are not compatible with the 2019-Current GMC 1500.
Features:
Precision Design: Utilizing 3D CAD, these mounts are tailored for an OEM-level fit and finish.

Uncompromised Strength: Made from 3/16" and ⅛" thick steel plates, these mounts promise longevity and can bear the weight of substantial LED lights.

No Hassles: Forget about drilling! These mounts are designed to bolt directly to the Chevy 1500's hood hinge and fender support.

Flexibility: Features mounting slots, allowing adaptability with a variety of lights for a custom fit.

Attention to Detail: The flat top design can house square lights, and the mounts can accommodate up to a 4.5" light. Neoprene protective pads shield the fender and impart a premium finish.
Light Compatibility:
Baja Designs: XL/XL-R Pro/Sport, Squadron Pro/Sport, LP4 Series LED Lights, and S2 Pro.

Rigid Industries: 360 Series Round Lights.

Vision X: 4.5" Light Cannon.
Why Choose SDHQ: When it comes to vehicle enhancements, SDHQ stands out for its commitment to quality and precision. Our A-Pillar Light Mounts are designed with careful attention to detail, ensuring a perfect fit and reliable performance. Whether you're navigating off-road terrains or city streets, SDHQ provides dependable solutions that drivers trust. Upgrade with SDHQ, and experience the difference firsthand.
If you have the time, consider leaving us a review - your opinion and experience are important to us!
VEHICLE FITMENT:
2019-2023 Chevy 1500
Will not fit the 2019-2023 GMC 1500

KEY FEATURES:
Flat top design to accommodate square lights 3D CAD Designed for a OEM Quality Fit and Finish
Designed to hold up to a 4.5" light
No drilling required
Bolts directly to hood hinge and fender support
3/16" and ⅛" thick steel plate construction for durability
Mounting slots for multiple Light choices and adjustability
Provided neoprene protective pads protect the fender and adds a high quality finish
FITMENT NOTE: These A-Pillars will not fit on the 2019-Current GMC 1500.

COMPATIBLE LIGHTS:
Baja Designs
XL/XL-R Pro/Sport
Squadron Pro/Sport
LP4 Series LED Lights
S2 Pro
Rigid Industries
360 Series Round Lights
Vision X
4.5" Light Cannon
American-made Excellence
SDHQ: Built for Adventure
Experience American-made excellence from SDHQ, your fellow off-road enthusiasts. We take pride in crafting high-quality, custom products right at our headquarters for unparalleled performance and durability.
Check out what 'SDHQ Built' means for us as well as our customers: