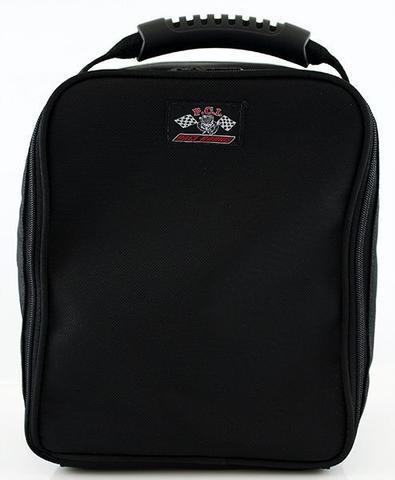 Track Pak Dirtbagz Headset Bag
Track Pak Dirtbagz Headset Bag
MCQUEEN
190 South McQueen Road
Suite 109
Gilbert AZ 85233
United States
+14806332929
Designed to fit two headsets, this durable bag keeps your equipment safe and clean.
Complete with foam padded sides, an accessory pouch for storing accessories and velcro adjustable padded dividers.
Heavy Duty Zippers.
One year warranty against manufacturer defect.
This Kenwood TK-7360HK radio boasts a full spectrum of features that most other radios cannot compete with. This radio is water resistant and can be used in both race and chase applications.

The TK-7360 requires less power to transmit at 50 watts. This means less battery draw, and the capability to transmit at full strength when using a cigar lighter power plug. The TK-7360HK makes the ultimate race or chase radio!
American-made Excellence
SDHQ: Built for Adventure
Experience American-made excellence from SDHQ, your fellow off-road enthusiasts. We take pride in crafting high-quality, custom products right at our headquarters for unparalleled performance and durability.
Check out what 'SDHQ Built' means for us as well as our customers: