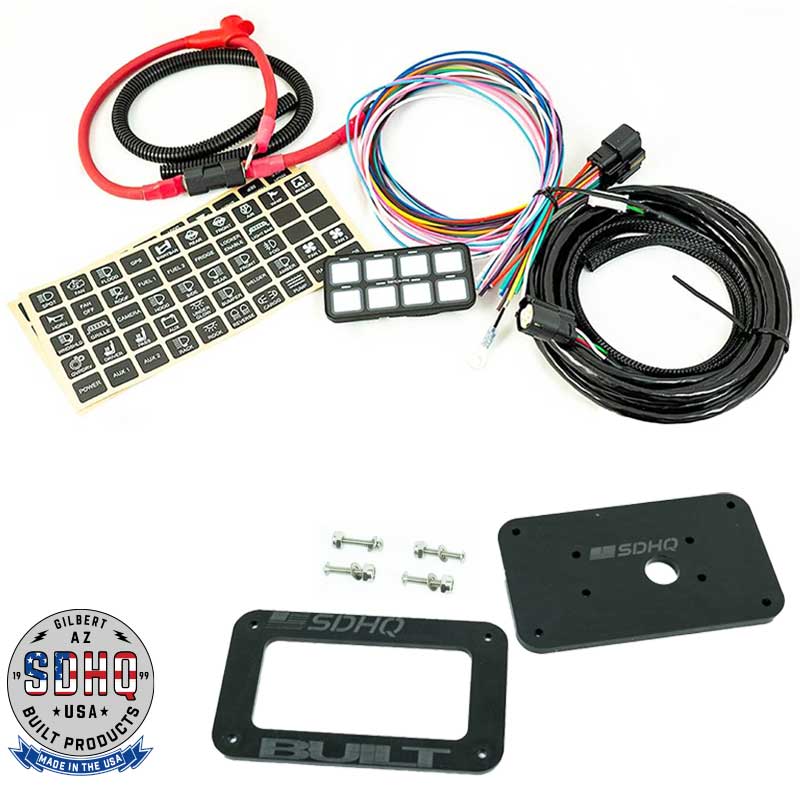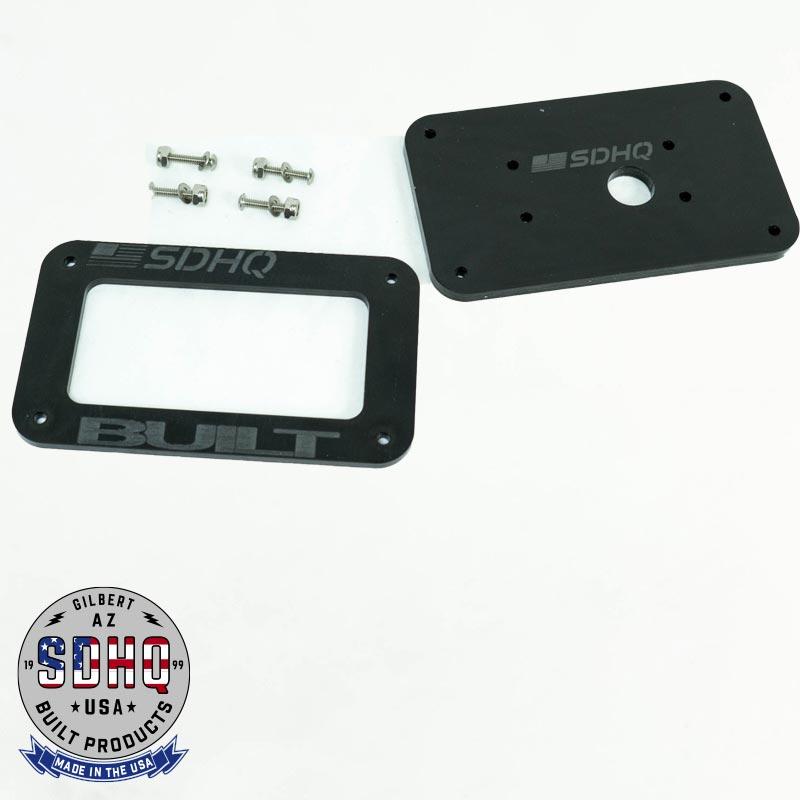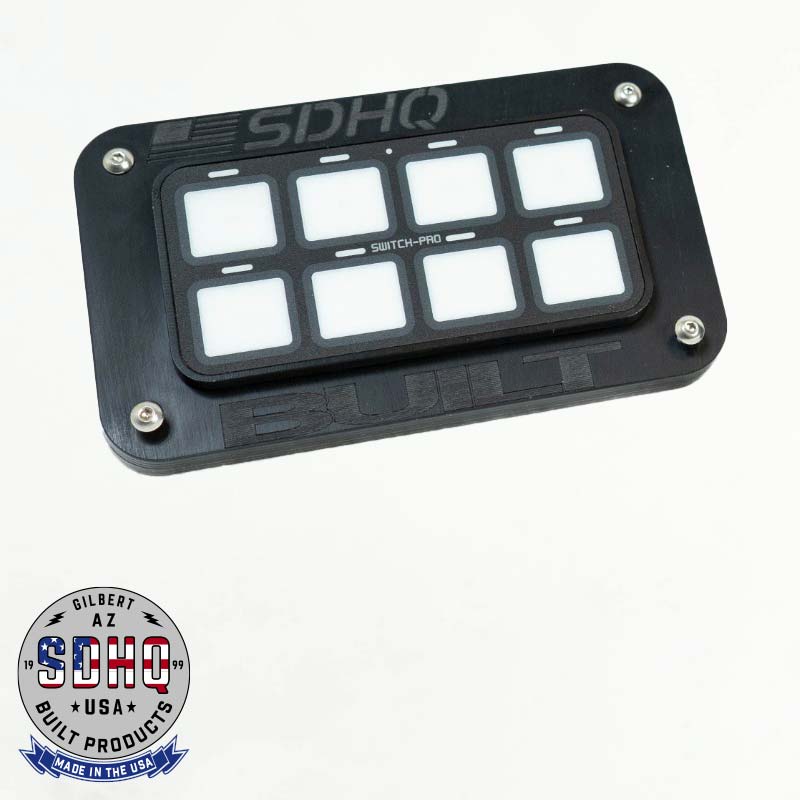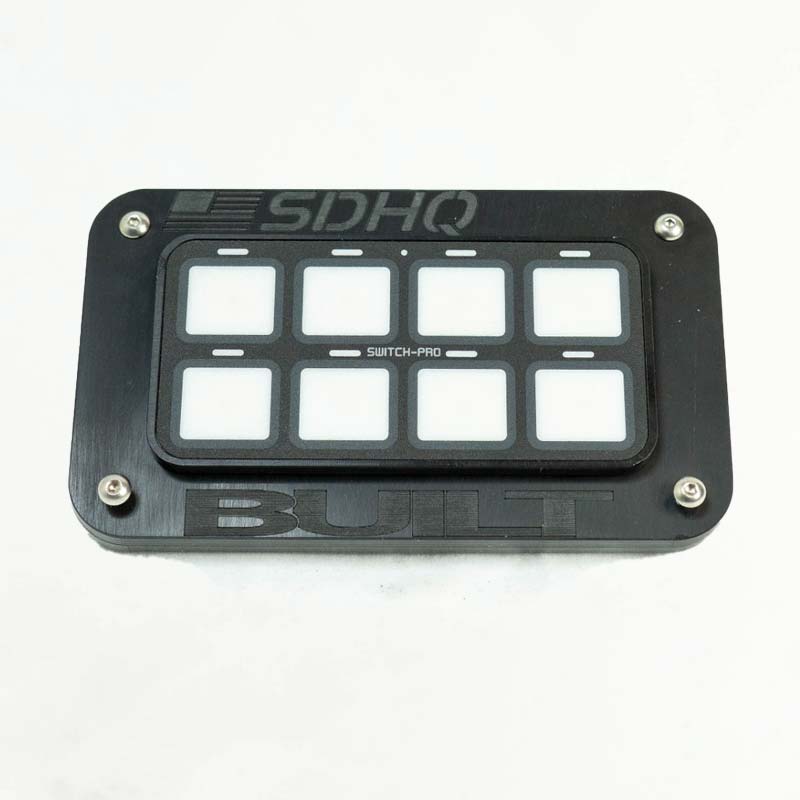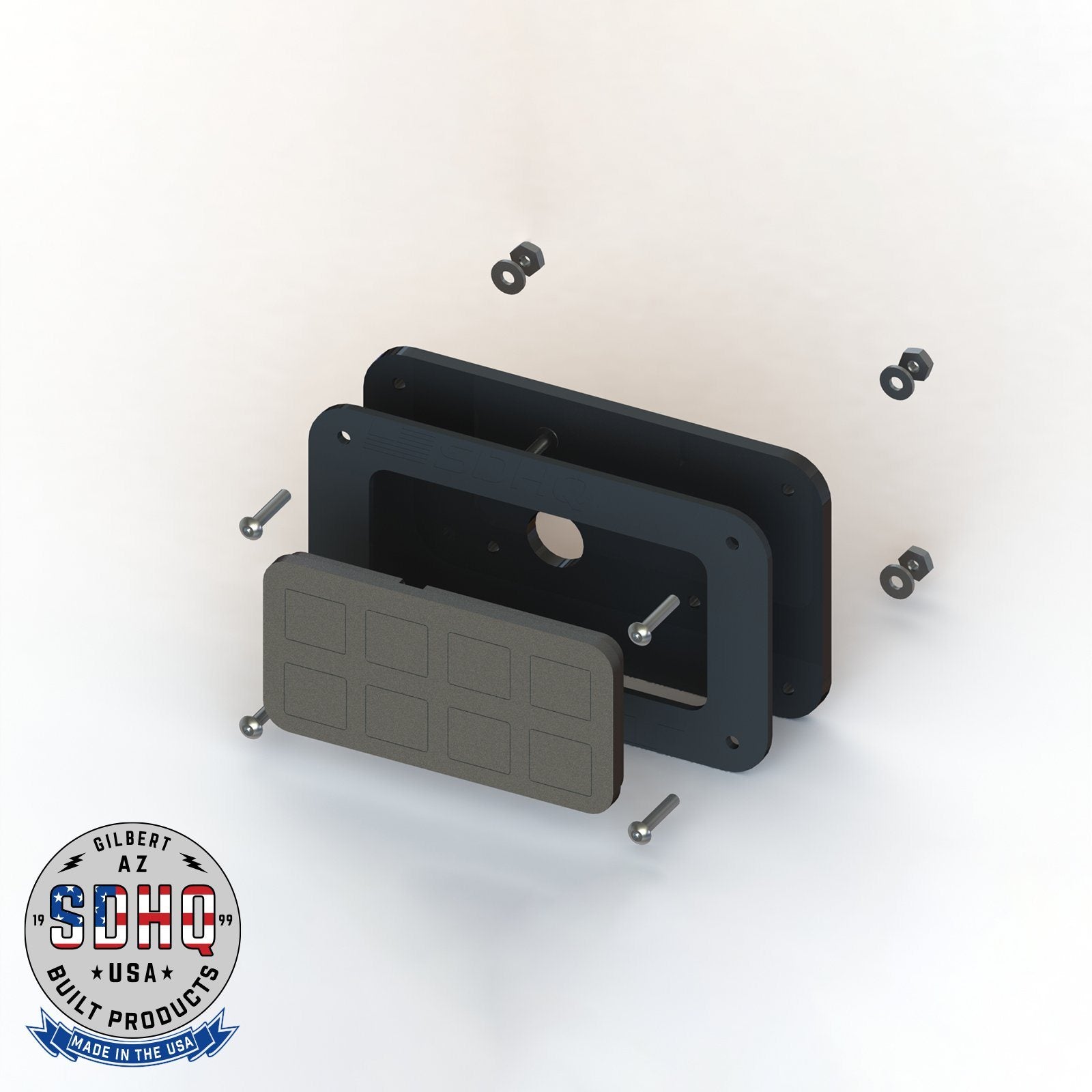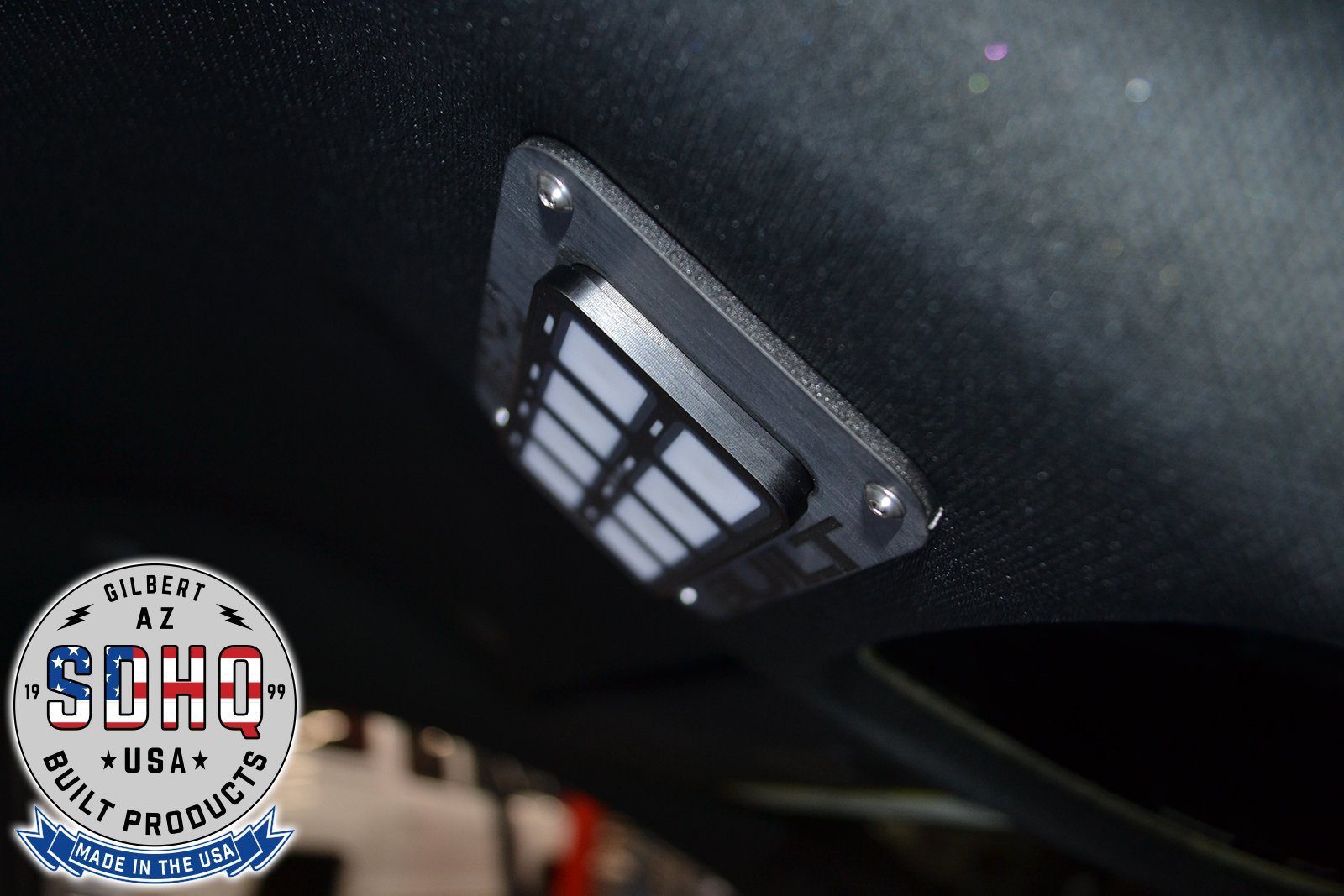 Switch Pros SP-9100 8-Switch Panel System with SDHQ Built Universal Keypad Mount
Switch Pros SP-9100 8-Switch Panel System with SDHQ Built Universal Keypad Mount
MCQUEEN
190 South McQueen Road
Suite 109
Gilbert AZ 85233
United States
+14806332929
The SDHQ Built Universal Keypad Mount kit for the Switch-Pros SP-9100 offers a flexible and high-quality solution for installing the SP-9100 system in a vehicle. This universal mount allows for a custom setup, providing the freedom to place the switch panel where it's most convenient for the user, whether that's vertically or horizontally.
What's Included in the Kit:
Switch Pros SP-9100 8 Switch Panel Power System (SP-9100): The central component of the kit, the SP-9100 system itself, provides a neat and organized way to control various vehicle accessories, with eight programmable switches that can handle a mix of high and low current applications.

SDHQ Built Universal Keypad Mount (SDHQ-00-1130-U1-9100): A versatile mounting system that allows for placement of the SP-9100 keypad in a location of the user's choice. This component is what enables the keypad to be mounted either vertically or horizontally.
Features of the Switch Pros SP9100:
User Programmability: The eight switches can be customized to control various vehicle functions.
Circuit Protection: It has four 35A and four 18A circuits, with protection against over-current and short-circuits.
Waterproof Power Module: Ensures durability and reliability even in harsh conditions.
RGB Backlighting: Offers unlimited color options for the backlighting of the switches, which can be selected via an app.
Expandability: Ability to daisy-chain up to three switch panels to one power module.
Overview of the SDHQ Built Universal Keypad Mount:
Customizable Installation: Designed to let the user choose the most convenient location for the keypad.
Compatibility: Fits RCR-Touch 8 panels and designed specifically for the SP-9100.
High Quality: Reflecting SDHQ's reputation for products that are well-designed, with an OEM-level fit and finish.
Installation Notes:
Cutting and Drilling Required: To install the universal mount, some modification to the vehicle's interior panels is necessary, which includes cutting and drilling to secure the mount properly.
Custom Fitment: Because it's a universal kit, the installation process may vary widely depending on the vehicle and the selected location for the keypad.
The kit does not include a mount for the power module component of the Switch Pros SP-9100, so that will need to be secured separately.
This kit is ideal for those who want a custom look and feel for their vehicle's switch management system.
If you have the time, consider leaving us a review - your opinion and experience are important to us!
SDHQ BUILT UNIVERSAL KEYPAD MOUNT OVERVIEW:

SDHQ Built Universal Keypad Mount for the Switch-Pros SP-9100 (8 Keypad Panel) allows you to mount the keypad component of your Switch-Pros in a location of your choosing.

3D CAD designed, engineered & built in-house for our typical SDHQ Built quality, fit, and finish.
Simple and clean solution for mounting the Switch-Pros 9100 Keypad.
You pick the location of the keypad mount.
Fits RCR-Touch 8 panels
Allows you to mount your SP-9100 vertically or horizontally
INSTALL NOTE: Cutting and drilling is required for install
American-made Excellence
SDHQ: Built for Adventure
Experience American-made excellence from SDHQ, your fellow off-road enthusiasts. We take pride in crafting high-quality, custom products right at our headquarters for unparalleled performance and durability.
Check out what 'SDHQ Built' means for us as well as our customers: