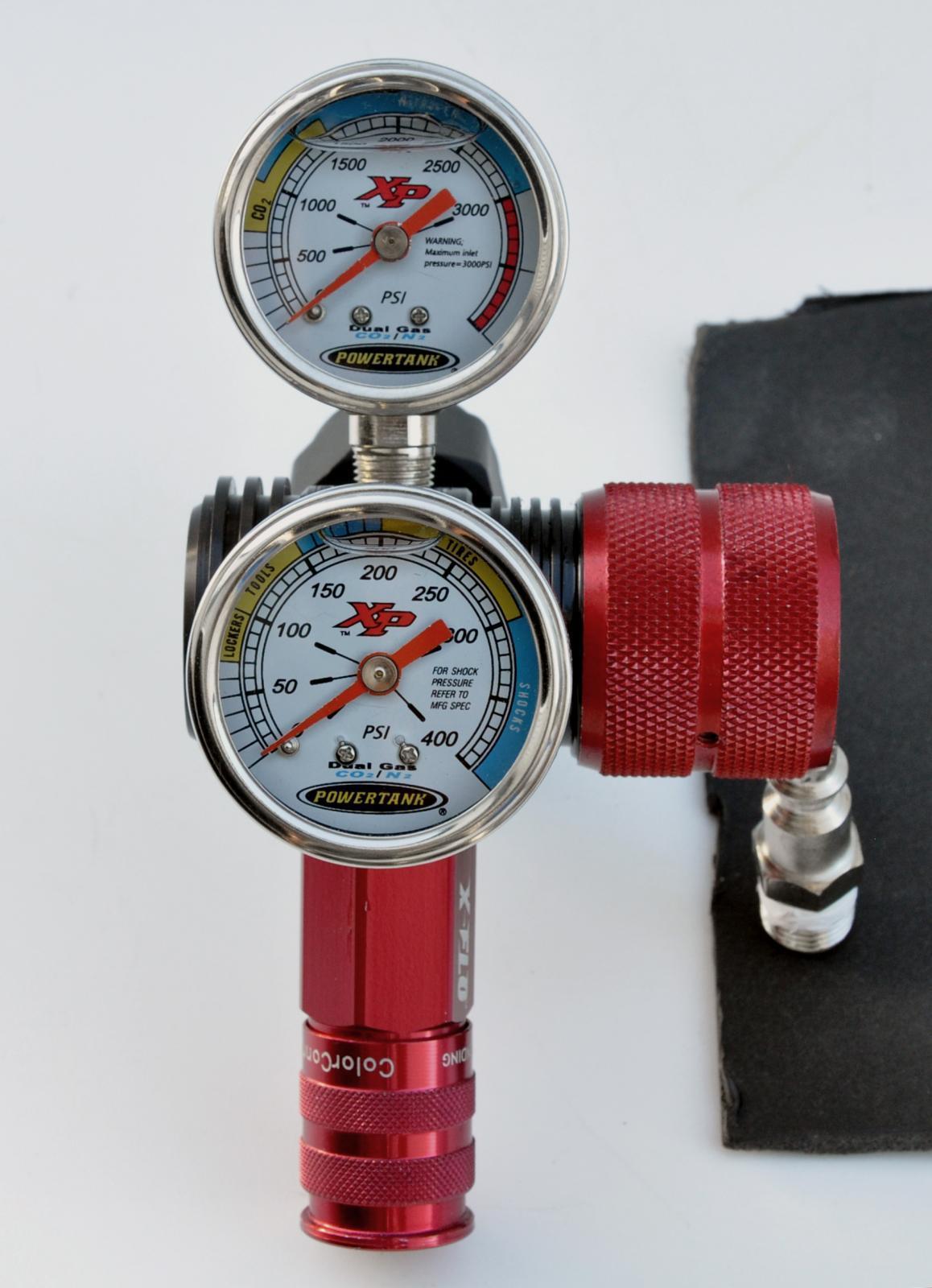 Pro Series 400PSI Superflow Regulator Kit
Pro Series 400PSI Superflow Regulator Kit
MCQUEEN
190 South McQueen Road
Suite 109
Gilbert AZ 85233
United States
+14806332929
CO2 Regulator 400 PSI Pro Series Superflow Regulator Kit XP400. The Pro Series Regulator Kit features the nitrogen (N2) and CO2 compatible XP400i SuperFlow Regulator. To be used on your own CO2 bottle (or N2 with adapter NIT-0002).
With a max outlet pressure of 400 PSI and an amazing 48 cfm, this regulator is the only one you need to pressurize your N2 shocks as well as run your air tools and inflate your tires with the awesome volume of CO2.
We're so confident in our SuperFlow Regulators that we back them with a limited lifetime warranty. This kit comes with the indestructible Power Grip guard for safety and our SuperFlex braided 30 foot high pressure hose rated for Power Tank pressures and temperatures.
Limited lifetime Warranty on the regulator and Power Grip Guard and a 2 yr. on hose.
Details:
400 PSI
Includes 30 Foot Hose
Does not include tank
For use with CO2 or N2
Note: To fit to an N2 tank valve you will have to either use an N2 nut/nipple assembly (UPG-6070) or buy the N2 to CO2 adapter (FIT-0002). Don't buy an N2 regulator that is not designed to withstand the harsh temperatures of CO2.
Details:

- 400 PSI
- Includes 30 Foot Hose
- Does not include tank
- For use with CO2 or N2
American-made Excellence
SDHQ: Built for Adventure
Experience American-made excellence from SDHQ, your fellow off-road enthusiasts. We take pride in crafting high-quality, custom products right at our headquarters for unparalleled performance and durability.
Check out what 'SDHQ Built' means for us as well as our customers: