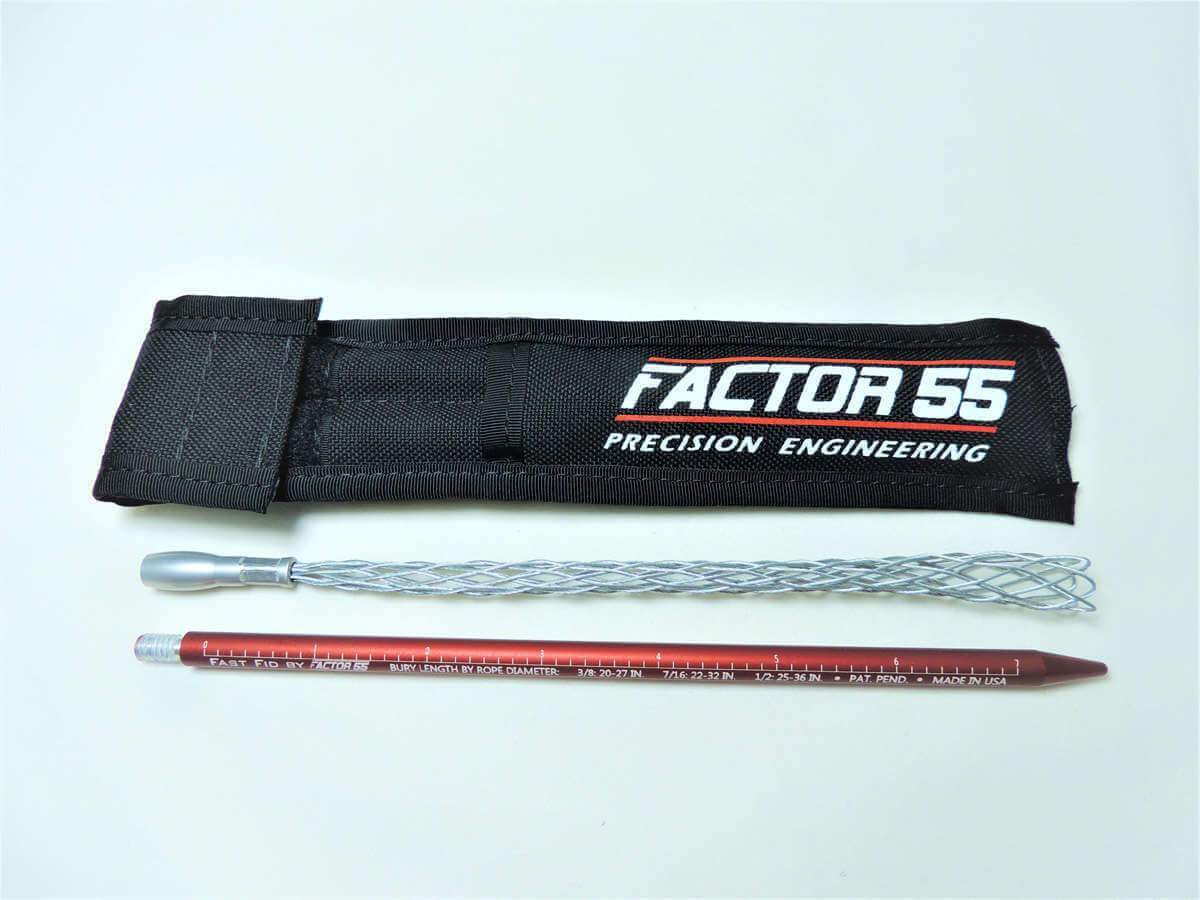 Fast Fid (Splicing Tool)
STATE OF CALIFORNIA CONSUMER WARNING: Some products may contain chemicals such as DEHP, which can cause cancer, birth defects or other reproductive harm.
Factor 55's Fast Fid is a rope splicing tool designed for rapid repairing/splicing of synthetic winch lines. The compact 2 piece design includes a unique wire grip for holding the end of winch ropes. No tape or other tools required. Trail repair takes only minutes. Machined from billet aluminum, anodized for corrosion protection. Laser engraved rope bury data along with measuring scale. Convenient cordura carry pouch with belt loop.

Previous winch rope repair challenges have been eliminated with the Fast Fid. Winch rope trail repair has been reduced to only minutes. No additional hardware/tape required to repair or splice your synthetic winch line. Synthetic winch line is held firmly by the wire grip.
Made in USA
For synthetic rope diameters 3/8-5/8″
Made in USA
For synthetic rope diameters 3/8-5/8″
American-made Excellence
SDHQ: Built for Adventure
Experience American-made excellence from SDHQ, your fellow off-road enthusiasts. We take pride in crafting high-quality, custom products right at our headquarters for unparalleled performance and durability.
Check out what 'SDHQ Built' means for us as well as our customers: