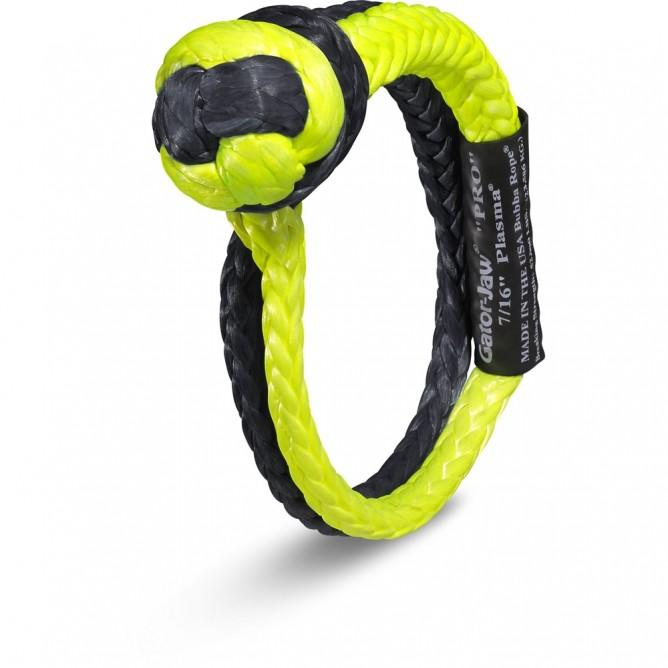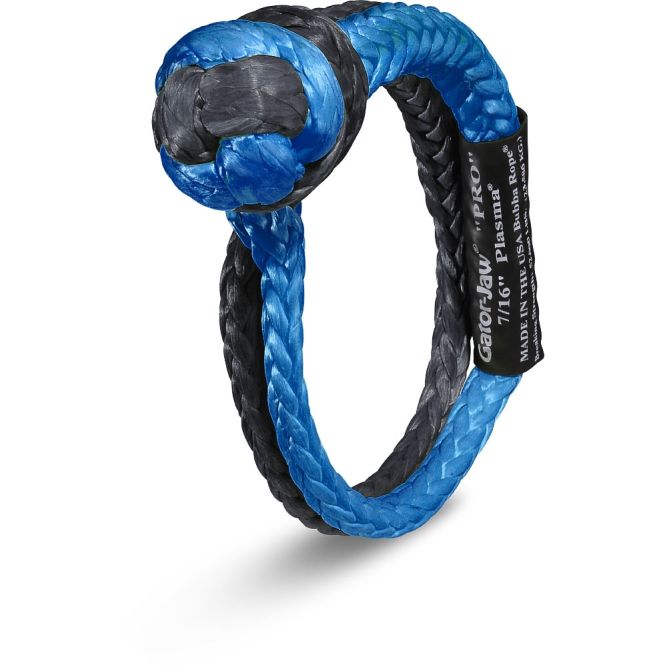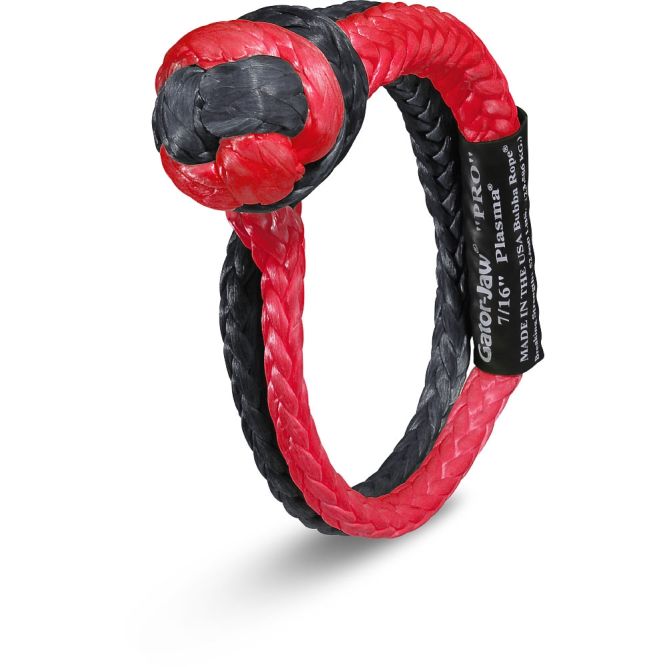 Bubba Rope Pro Gator Jaw Soft Shackle
Bubba Rope Pro Gator Jaw Soft Shackle
Blue and Black
MCQUEEN
190 South McQueen Road
Suite 109
Gilbert AZ 85233
United States
+14806332929
Bubba Rope's Gator-Jaw® synthetic shackles are made from Plasma® rope which is the highest strength synthetic rope available. These superior tow rope connectors are stronger than comparable steel shackles. Gator-Jaw® shackles wont rust and are so light they float. Towing applications include: 4x4 off-road, agriculture & mining equipment and various marine uses.

KEY FEATURES:
Advantages Over Steel Shackles:
Stronger than steel - 52,300 LB Breaking strength
It floats - no more losing shackles in the water or muck!
Flexible - easily wraps around the most difficult pulling points!
One piece construction - no pins to fasten!
APPLICATIONS:
Off-Road Recovery
Marine
Farming
Industrial
Mining
HOW TO USE:
Open Gator-Jaw® shackle by loosening and slipping off loop over knot
Thread through eye of Bubba Rope or strap and through tow point
Loop Gator-Jaw® eye back over knot and pull to tighten
Pull as normal. Gator-Jaw® shackles are designed to take the load without stretching
CARE & MAINTENANCE:
The Gator-Jaw® shackle by Bubba Rope can be washed off with water and air dried. While Gator-Jaw® fibers are stronger than steel they are susceptible to wear and cutting. Always inspect shackle before use for excess wear, cutting, or worn and frayed areas.
- Diameter (in) 7/16
- Length (in) 21
- Average Break Strength (lbs.) 52,300
- Minimum Break Strength (lbs) 45,000
- Bow Width (in.) 6
American-made Excellence
SDHQ: Built for Adventure
Experience American-made excellence from SDHQ, your fellow off-road enthusiasts. We take pride in crafting high-quality, custom products right at our headquarters for unparalleled performance and durability.
Check out what 'SDHQ Built' means for us as well as our customers: