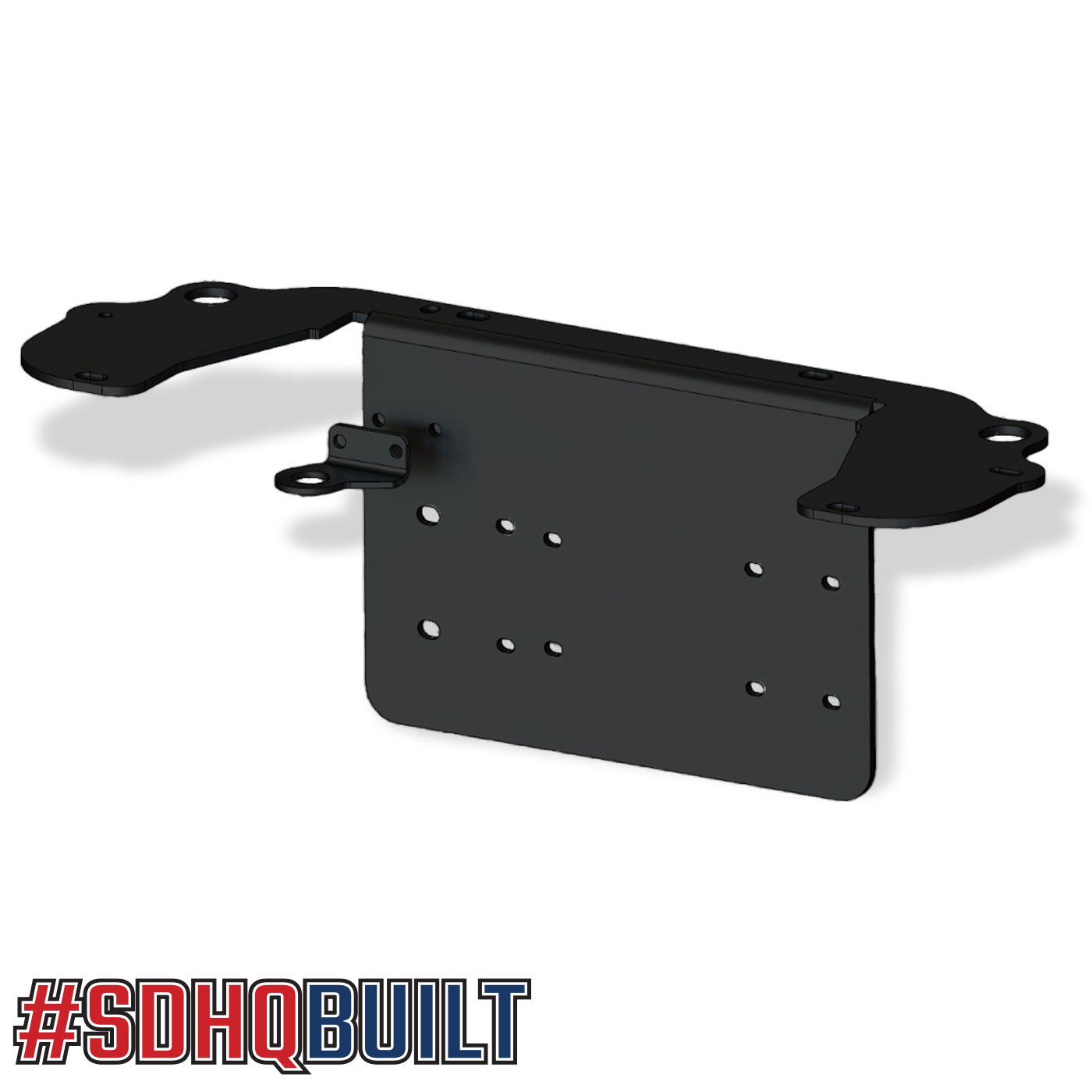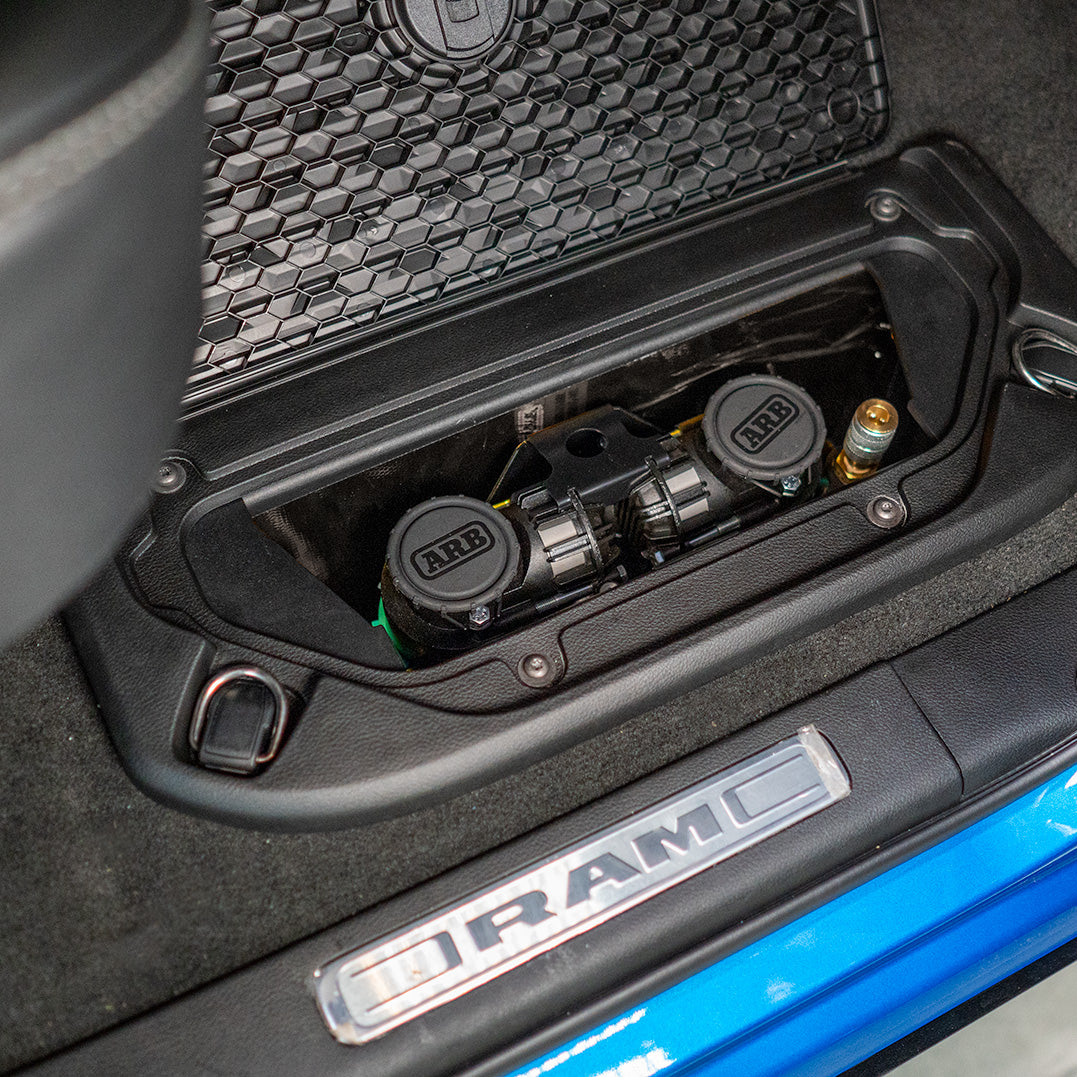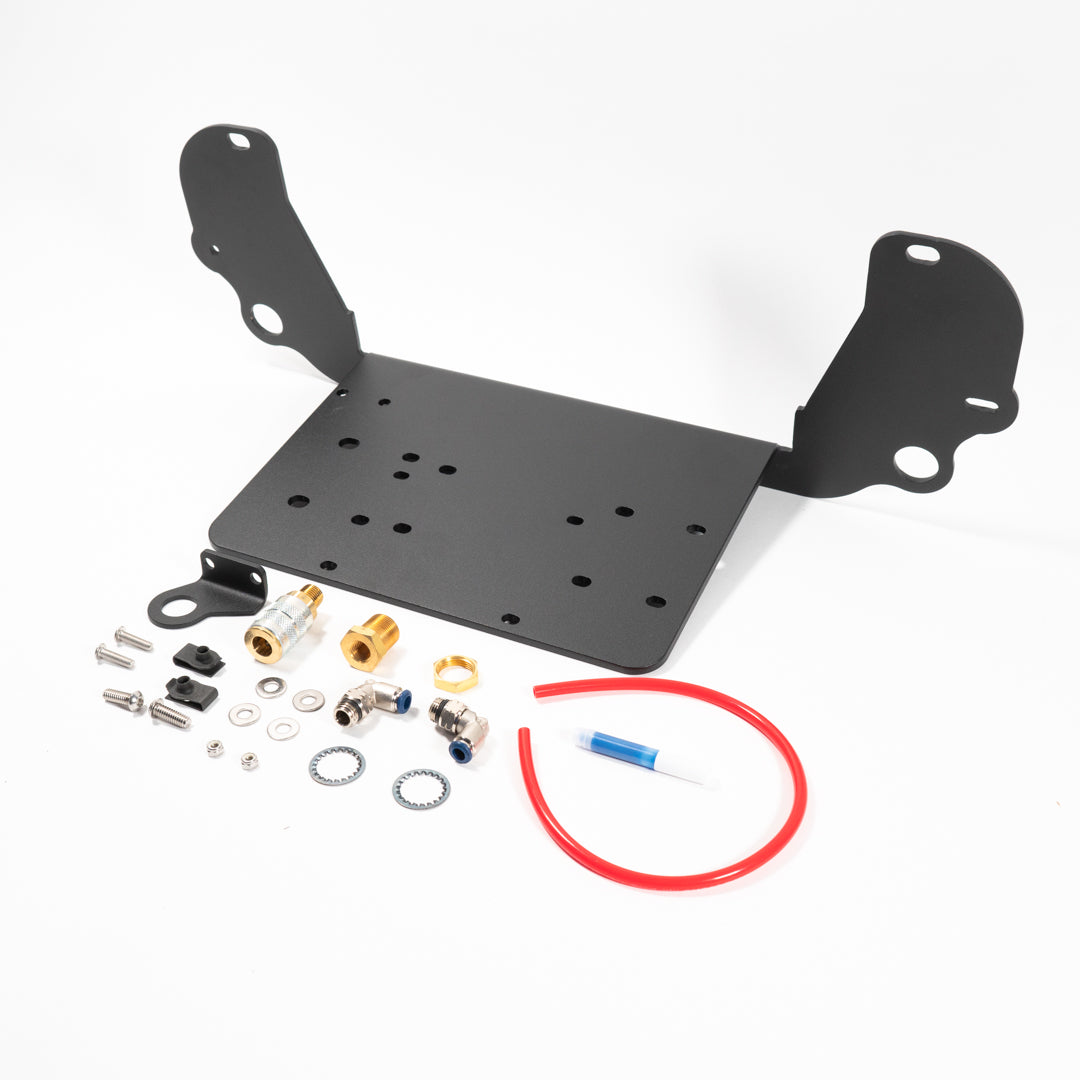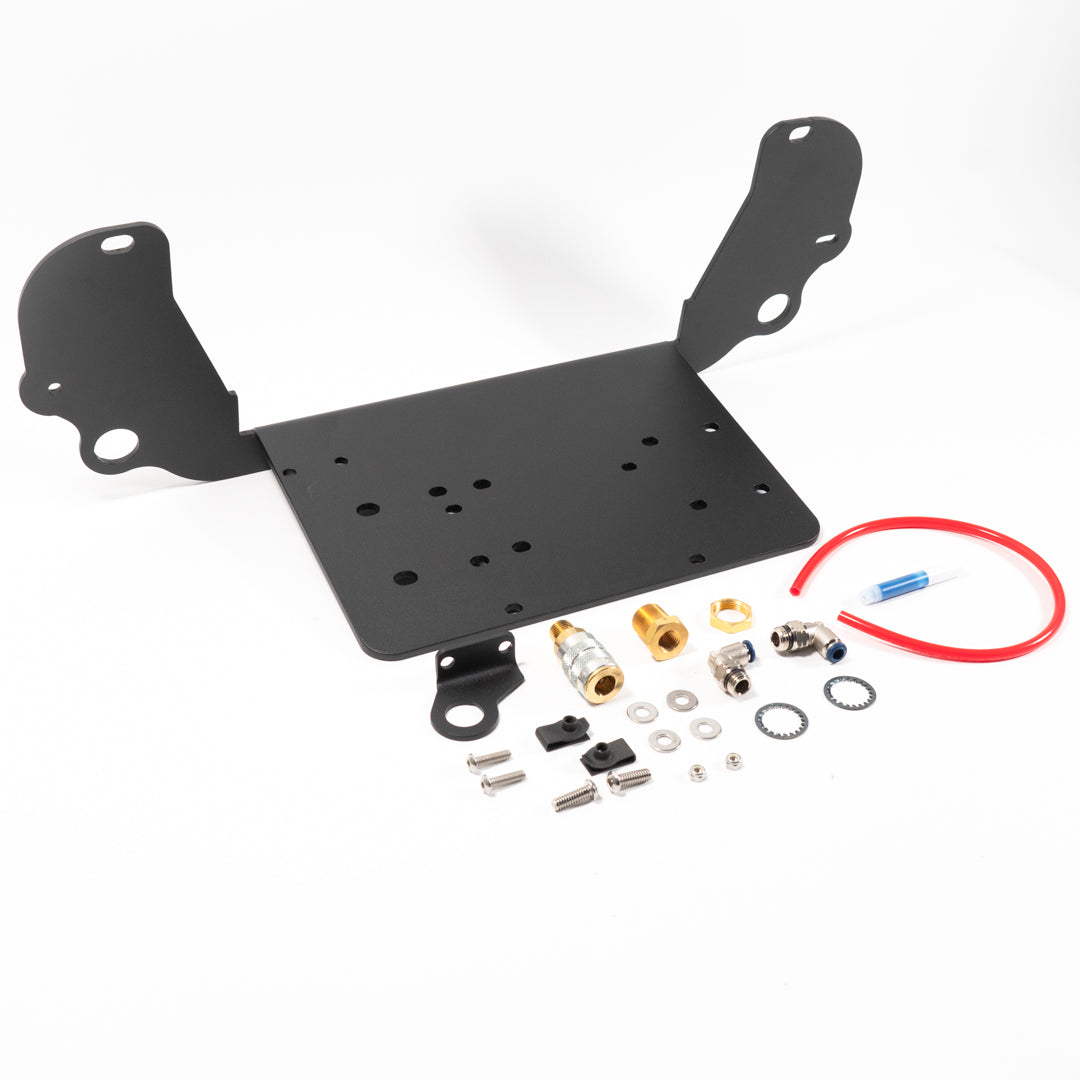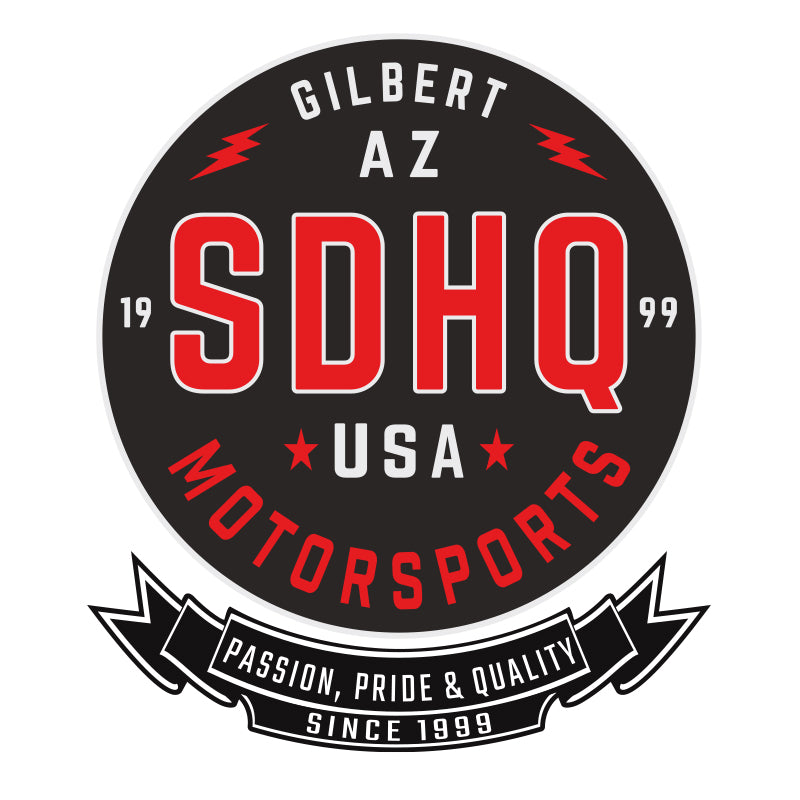 '21-23 Ram TRX SDHQ Built Air Compressor Mount
SDHQ ARB Twin Extension Harness Option:
SDHQ ARB Twin Extension Harness Option
'21-23 Ram TRX SDHQ Built Air Compressor Mount
Do not Include in Kit
MCQUEEN
190 South McQueen Road
Suite 109
Gilbert AZ 85233
United States
+14806332929
Convenient Air Compressor Mount 
Elevate your Ram TRX's capabilities with the SDHQ Built Air Compressor Mount. Specifically crafted for a precision fit, it seamlessly hosts ARB's single or twin compressors and Viair's 400C compressor. Engineered from robust 3/16" thick steel, it assures unmatched strength and durability for all your off-road endeavors. Please note: AIR COMPRESSOR NOT INCLUDED.
Fitment Insights:
Vehicle Compatibility: Exclusively for the 2021-Current Ram TRX.

Ideal for Crew Cab configurations with floor storage bins.

Mounting Dynamics:

Perfectly fits in the in-floor storage pocket at the rear of the Ram TRX.
Flexible installation options on either the driver or passenger side, nestled between the front and rear seats.
Prime Features:
Tailored with meticulous 3D CAD design, reinforcing the unmatched SDHQ Built quality, fit, and finish.
Simple bolt-in mechanism between the pocket door and the plastic pocket ensures stability.
Robust 3/16" steel plate construction enhances durability.
Conveniently uses OEM hardware for a hassle-free installation process.
Equipped with an air chuck and mount, bolstering its utility.
Specifically designed to accommodate both single and twin ARB air compressors.
Delivered in an elegant black powder-coated finish for added aesthetic appeal and protection.
Air Compressor Compatibility:
ARB Single Air Compressor
ARB Twin Air Compressor
Viair 400C Air Compressor
Please note: Compressors are not a part of the kit.
SDHQ ARB Twin Extension Harness Add-On:
For an optimized installation experience, consider our specialized extension harness. Packed with essential wiring components, it's tailored for a snug fit with ARB's Twin Air Compressor on our mount.
Available lengths for strategic placement:

6ft Length: Crafted for driver side mounting.
13ft Length: Perfect for passenger side setup.
Equip your Ram TRX with a mount that mirrors its might, and ensure every journey is equipped for excellence.
If you have the time, consider leaving us a review - your opinion and experience are important to us!
KEY FEATURES:
3D CAD designed, engineered & built in-house for our typical SDHQ Built quality, fit, and finish
Bolts between pocket door and plastic pocket
Fabricated from 3/16" steel plate for durability
Uses OEM hardware for ease of mounting
Includes air chuck and air chuck mount
Designed for the Single or Twin ARB on board air compressor
Ships powder coated black
COMPATIBLE COMPRESSORS:

ARB Single Air Compressor
ARB Twin Air Compressor
Viair 400C air compressor
Compressors not included in kit
American-made Excellence
SDHQ: Built for Adventure
Experience American-made excellence from SDHQ, your fellow off-road enthusiasts. We take pride in crafting high-quality, custom products right at our headquarters for unparalleled performance and durability.
Check out what 'SDHQ Built' means for us as well as our customers: