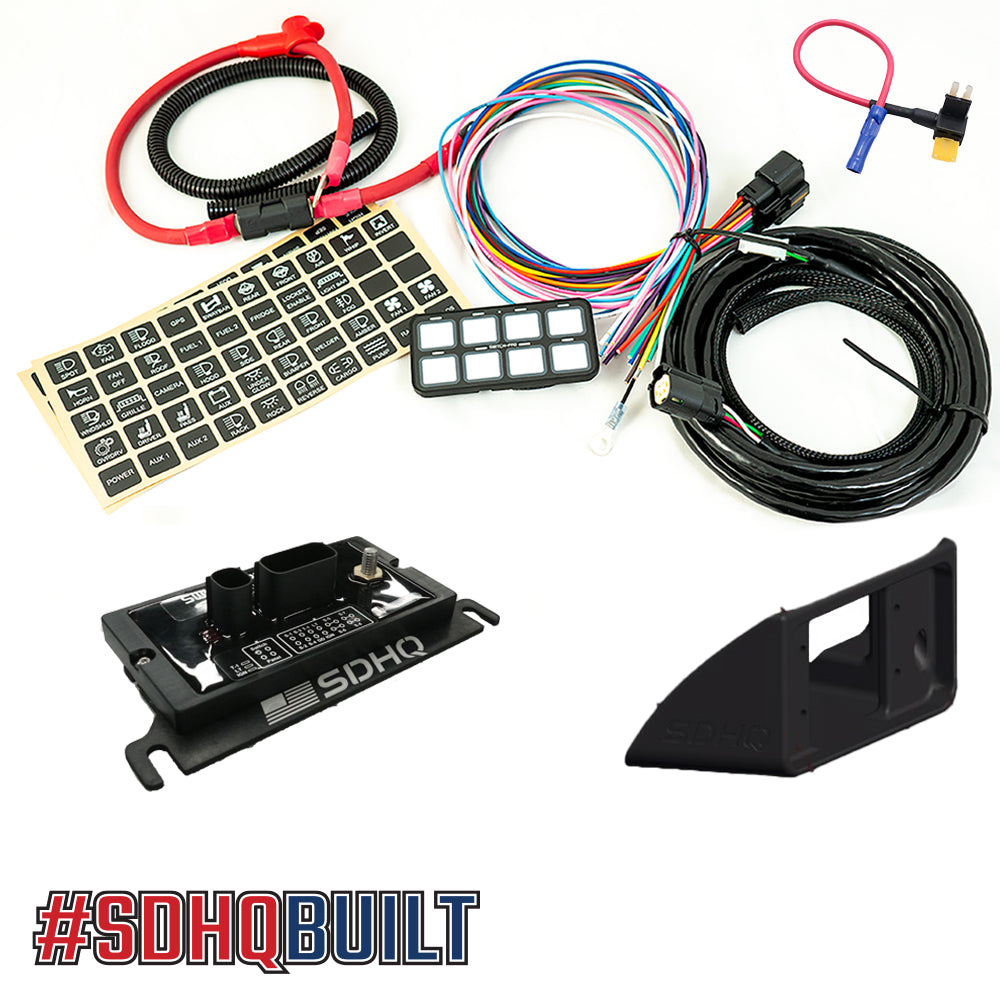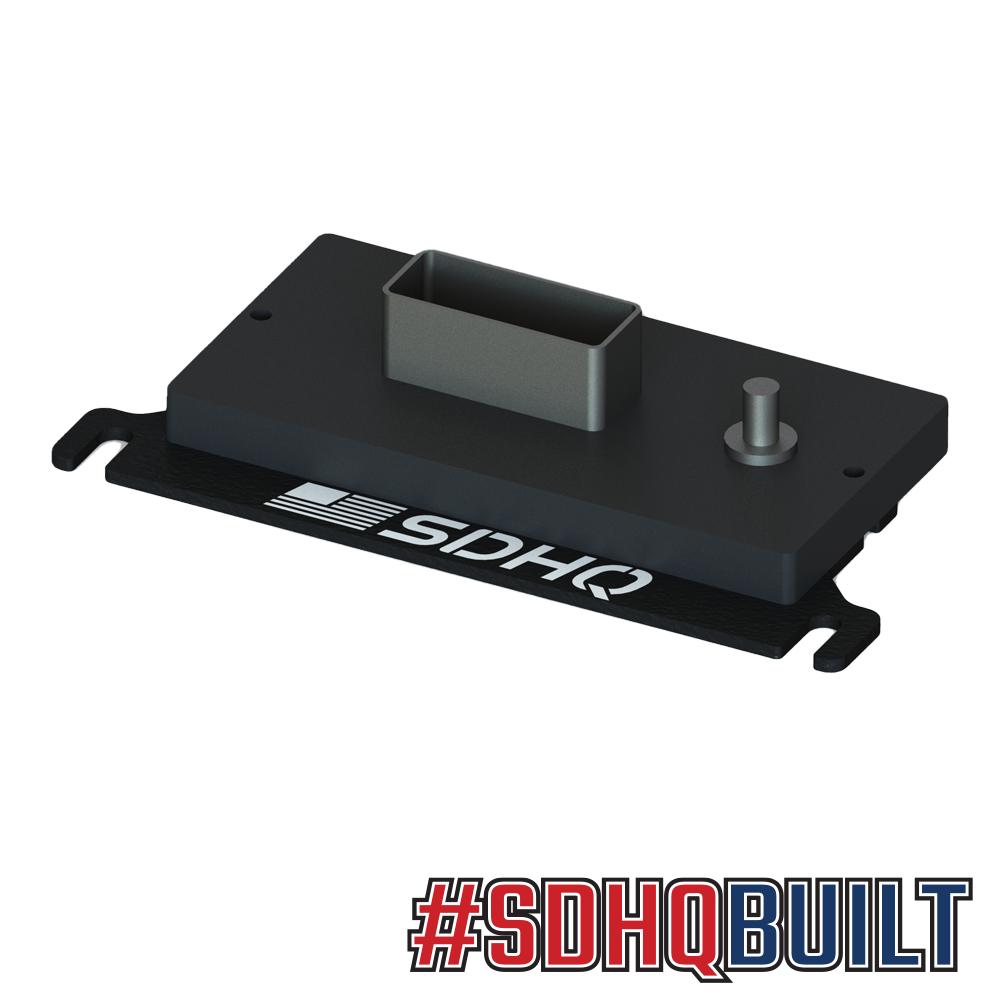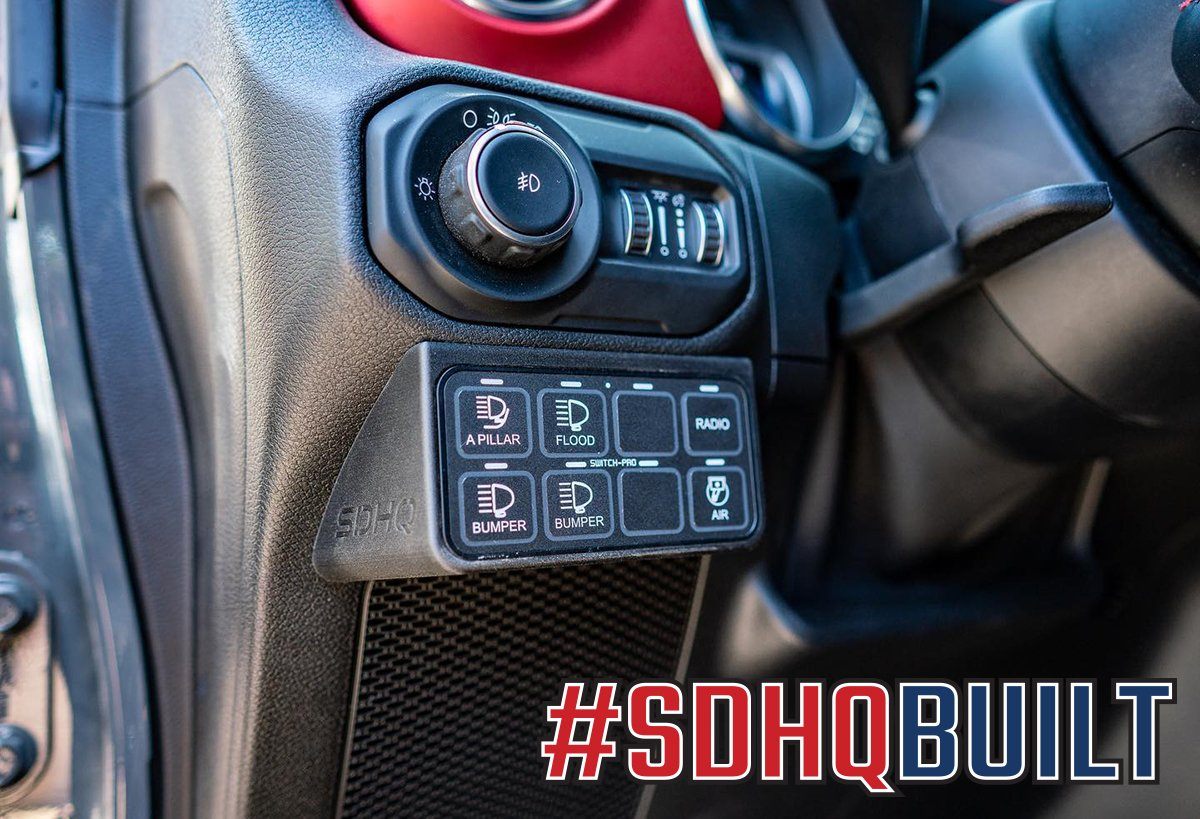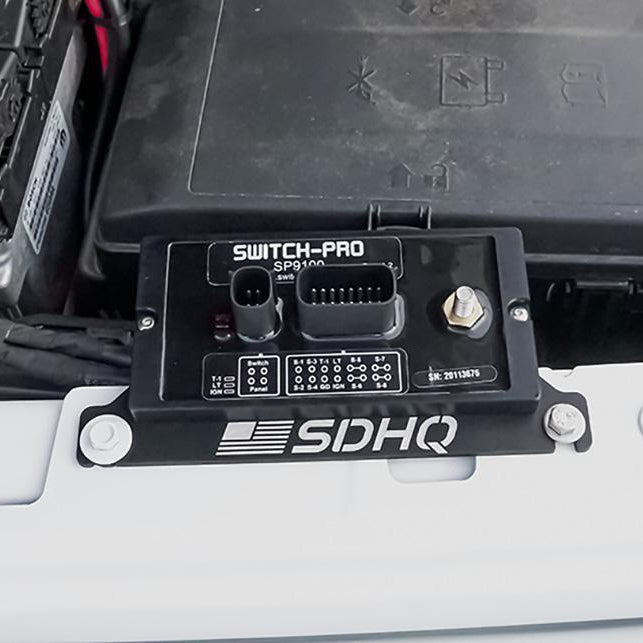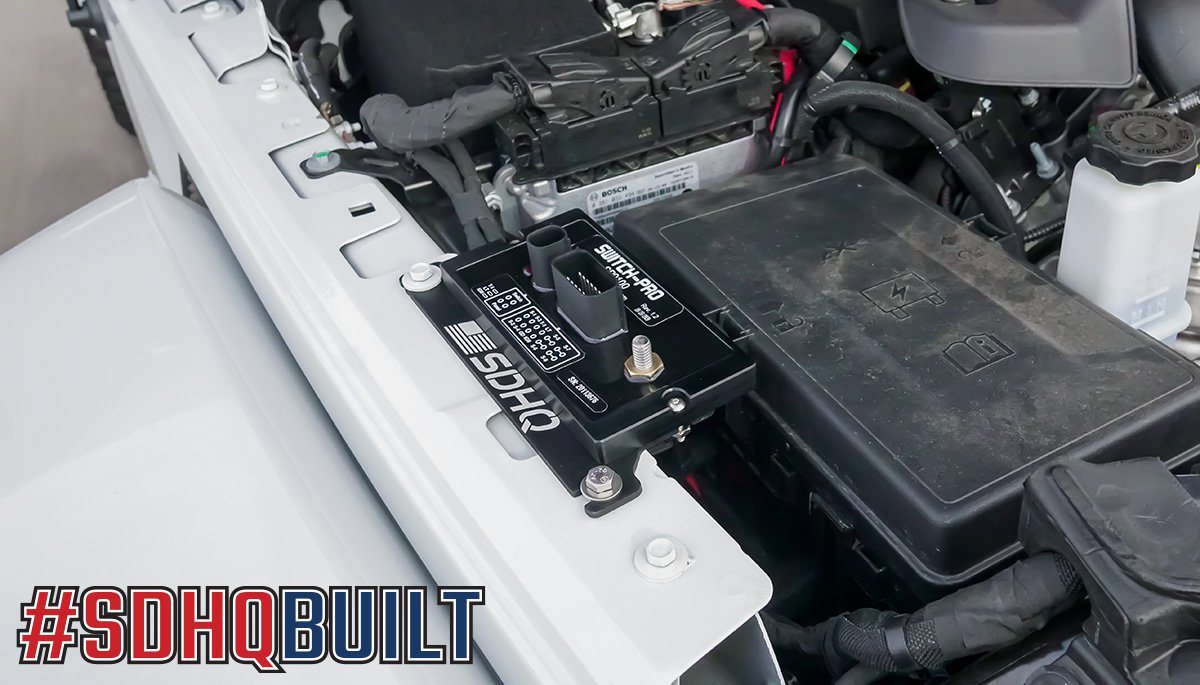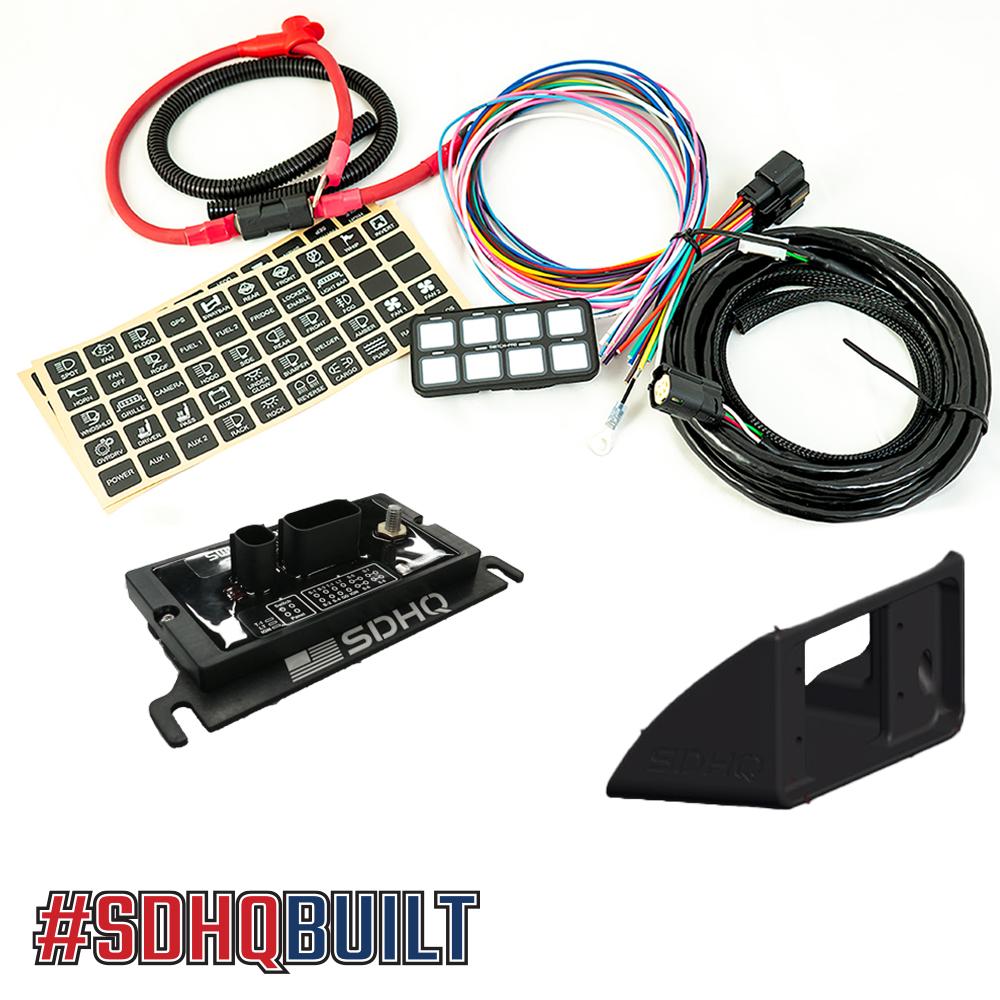 '20-23 Jeep JL EcoDiesel/V8 SDHQ Built Complete Switch-Pros SP-9100 Mounting Kit
'20-23 Jeep JL EcoDiesel/V8 SDHQ Built Complete Switch-Pros SP-9100 Mounting Kit
MCQUEEN
190 South McQueen Road
Suite 109
Gilbert AZ 85233
United States
+14806332929
The SDHQ Built Complete Kit for the 2020-Current Jeep JL with EcoDiesel or V8 engines is a premium offering that provides Jeep owners with a comprehensive solution for installing the Switch-Pros SP-9100 system. This kit is specially tailored for these specific engine models and designed for straightforward installation.
Key Features:
Precision Engineering: The components are designed in-house with 3D CAD for a perfect fit, reflecting SDHQ's commitment to quality.
EcoDiesel/V8 Compatibility: The kit is built to accommodate the nuances of the EcoDiesel or V8 engines in the 2020-Current Jeep JL models.
Easy Installation: The design allows for a clean and simple installation process, without unnecessary complications.
Finish: The components come with an anodized black finish, providing a sleek look that is durable and corrosion-resistant.
U.S. Manufacturing: All parts are made in the USA, ensuring quality craftsmanship and support for American manufacturing.
What's Included:
SDHQ Built Power Module Mount (SDHQ-23-1140-EDL): This mount is designed to attach to factory mounting points specifically on the Jeep JL with EcoDiesel or V8 engines.

SDHQ Built Keypad Mount (SDHQ-23-1130-JL): This mount is engineered for a snug and aesthetically pleasing fit for the Switch-Pros keypad, enhancing the Jeep's interior without compromising functionality.

Switch-Pros SP-9100 System: The core of the kit, this power system includes eight programmable switches, high current circuits, waterproofing, RGB backlighting, and the ability to control multiple accessories.

Micro2 Fuse Tap Kit (SDHQ-02-3142-1): This kit facilitates easy integration with the vehicle's electrical system.
Additional Details:
Installation Requirements: Some drilling and cutting are necessary for the keypad mount, ensuring a secure and integrated fit within the Jeep JL's dashboard.
Fitment Note: The kit is exclusively for left-hand drive models and does not accommodate the RCR Touch 8.
Switch Panel System: The SP-9100 system's programmable switches offer flexibility and control, with four circuits rated at 35A and four at 18A, complete with circuit protection.
Owners of the 2020-Current Jeep JL with EcoDiesel or V8 engines can rely on this kit for an organized and functional control system for their vehicle's accessories, with the added benefit of a professional and integrated installation that looks like it could be a factory upgrade.
If you have the time, consider leaving us a review - your opinion and experience are important to us!

KEY FEATURES:

3D CAD designed, engineered & built in-house for our typical SDHQ Built quality, fit, and finish
Designed as a complete Kit
Built specifically for the Switch-Pros SP-9100
Fits 2020-Current Jeep JL outfitted with the EcoDiesel or V8 models
FITMENT NOTE: Will only fit left hand drive models
Clean and straightforward install
Anodized Black Finish
All components are made in the USA
WHAT'S INCLUDED:

QTY. 1 SDHQ-23-1140-EDL - '20-Current Jeep JL EcoDiesel/V8 SDHQ Built Switch-Pros Power Module Mount
QTY. 1 SDHQ-23-1130-JL - '18-Current Jeep JL Switch-Pros SP-9100 Keypad Mount
QTY. 1 SP-9100 - Switch Pros SP-9100 8 Switch Panel Power System
QTY. 1 SDHQ-02-3142-1 - Micro2 Fuse Tap Kit
American-made Excellence
SDHQ: Built for Adventure
Experience American-made excellence from SDHQ, your fellow off-road enthusiasts. We take pride in crafting high-quality, custom products right at our headquarters for unparalleled performance and durability.
Check out what 'SDHQ Built' means for us as well as our customers: