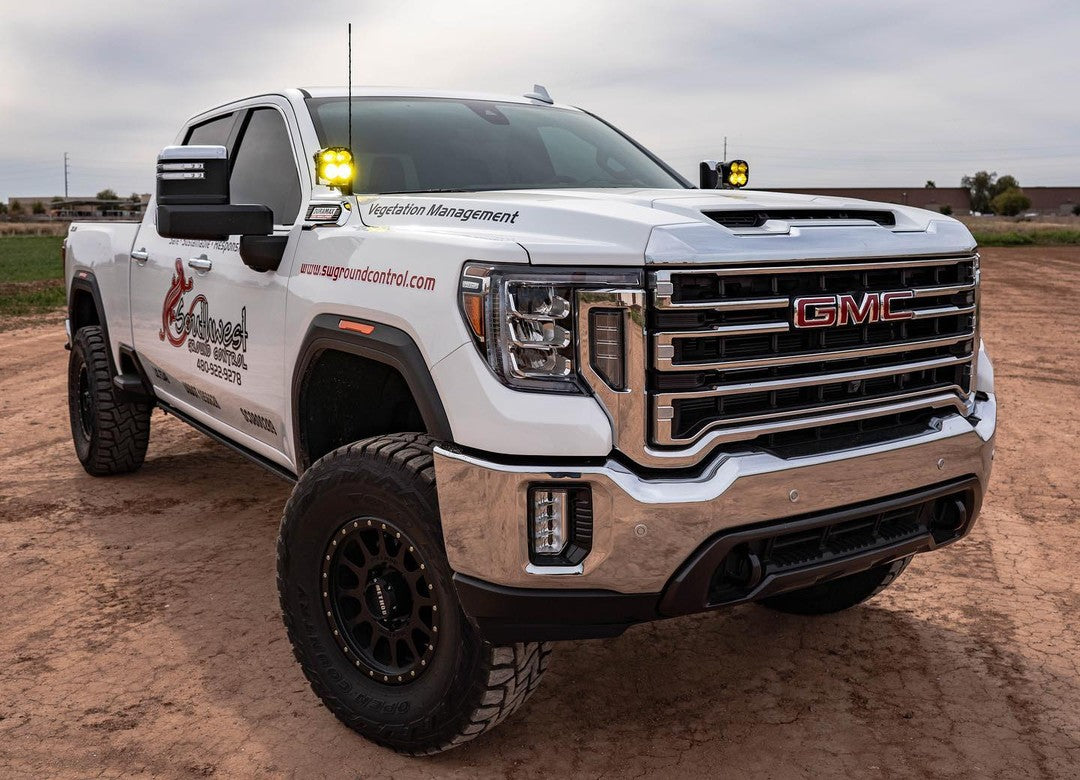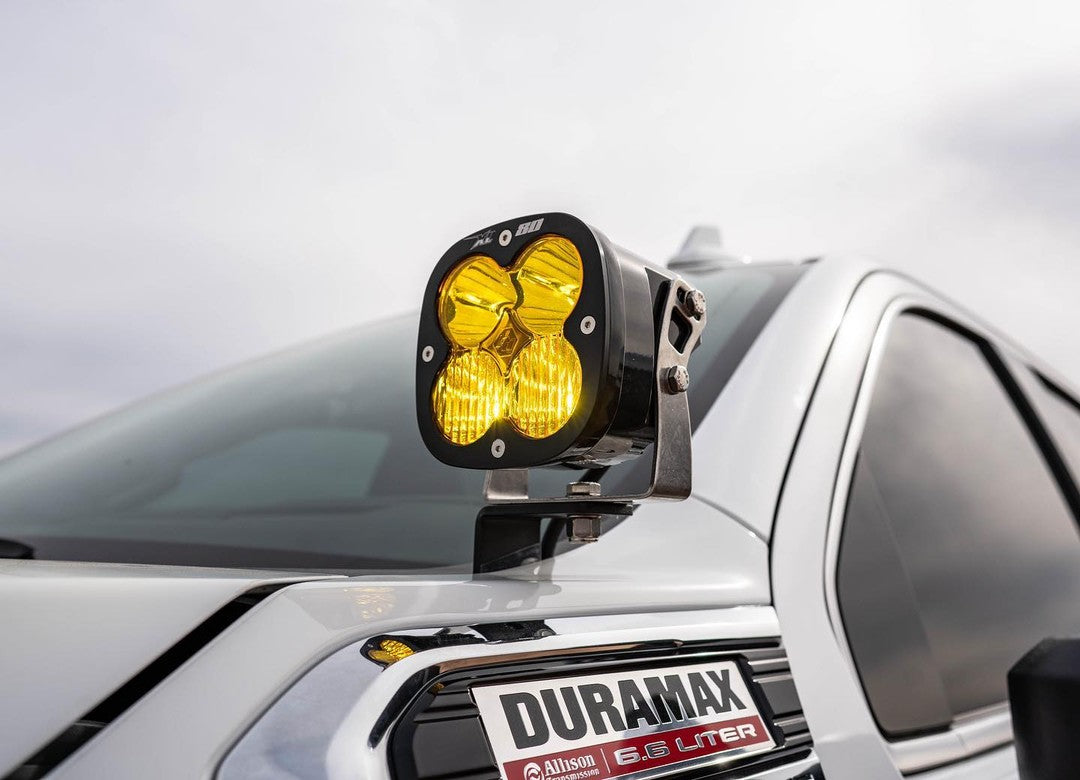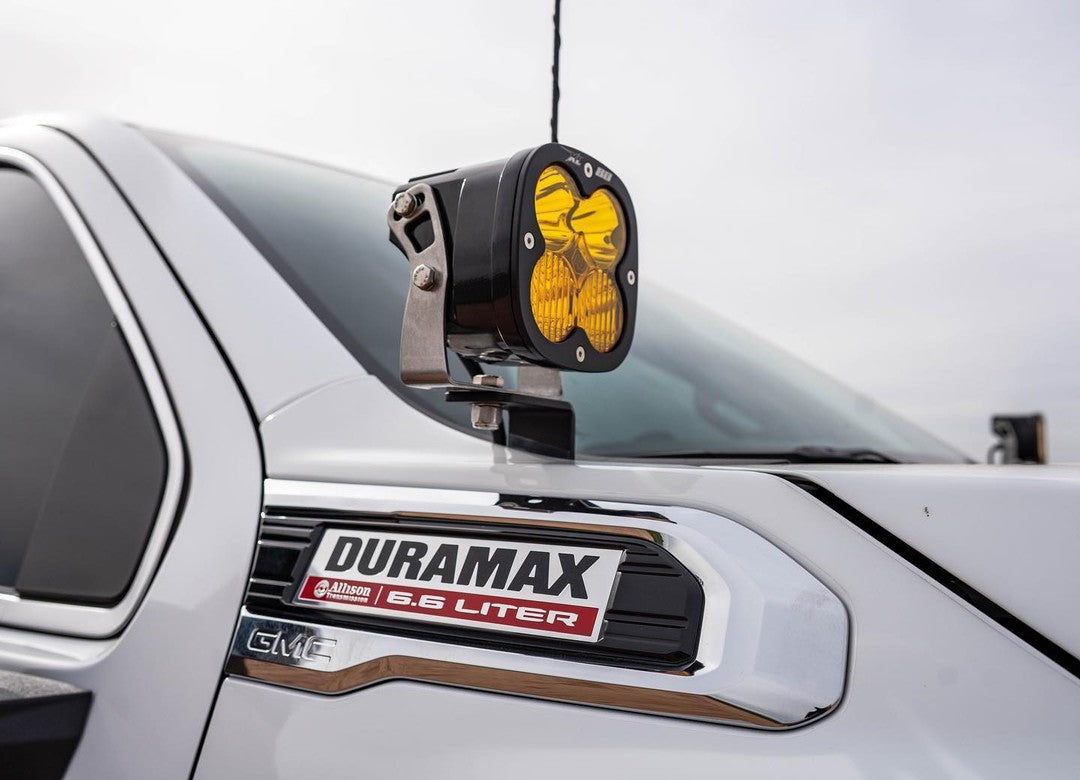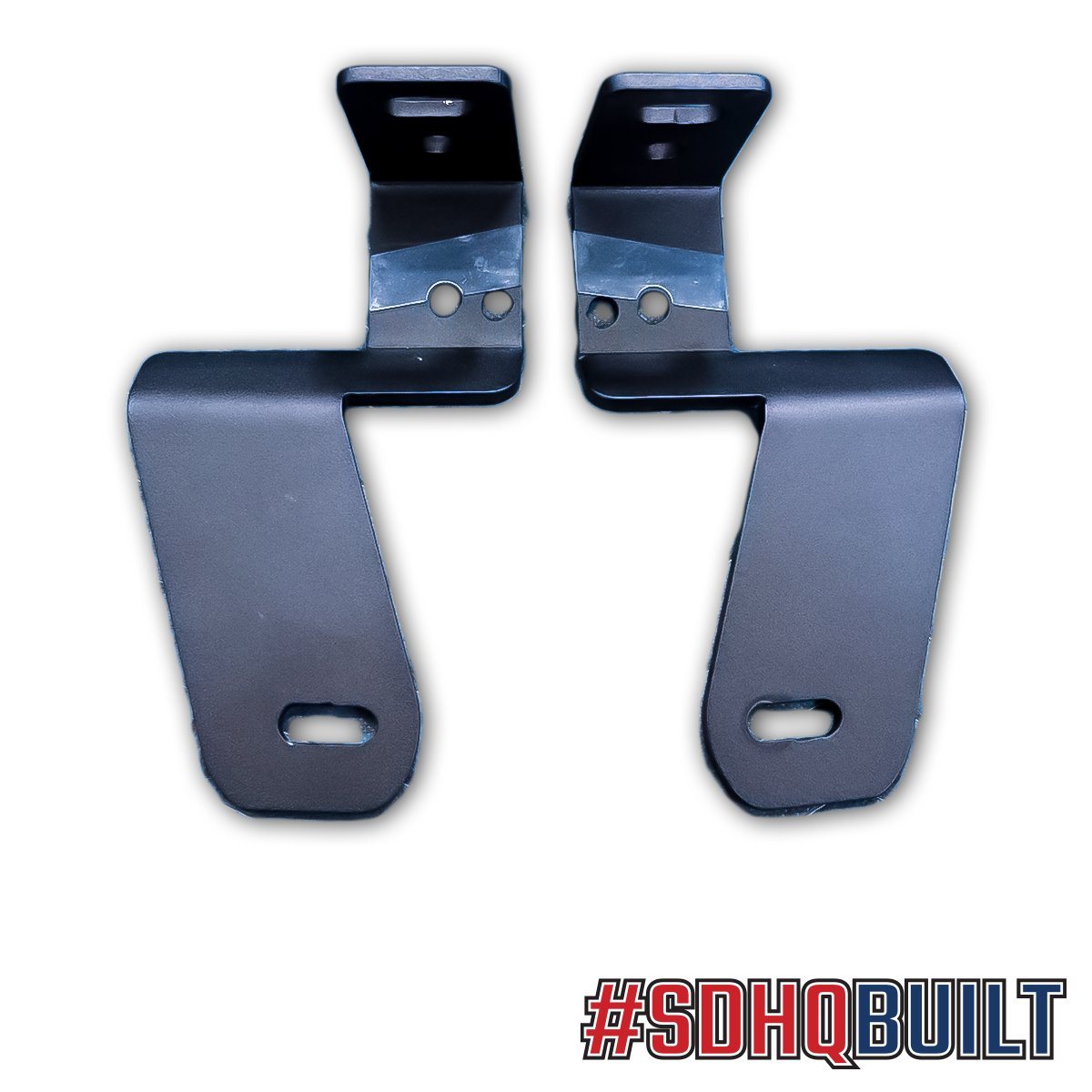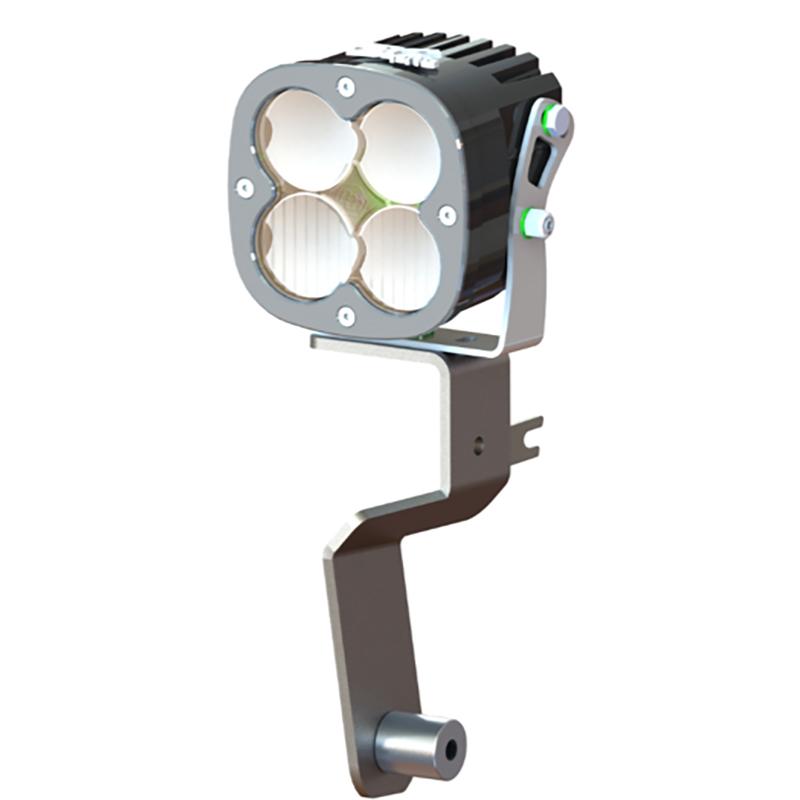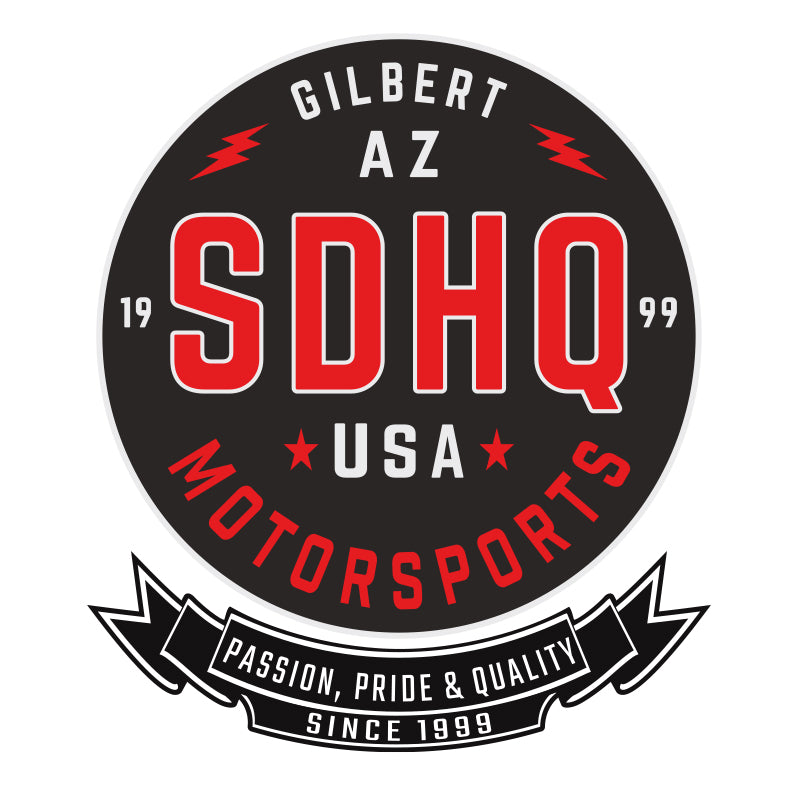 '20-24 Chevy/GMC 2500/3500 SDHQ Built A-Pillar Light Mounts
STATE OF CALIFORNIA CONSUMER WARNING: Some products may contain chemicals such as DEHP, which can cause cancer, birth defects or other reproductive harm.
SDHQ A-Pillars: Reliable Lighting for Chevy/GMC
Introducing SDHQ's A-Pillar Light Mounts for the 2020 and newer Chevy/GMC 2500/3500. Designed and crafted in-house for a perfect fit and top-notch quality, these mounts are set to enhance your night drives on the trail.
Vehicle Compatibility:
Chevy 2500 (2020-Present)
GMC 3500 (2020-Present)
Highlight Features:
Precision Engineering: Crafted through 3D CAD, reflecting SDHQ's standard of superior fit and finish.
Versatility: Flat top structure accommodates square lights and supports up to a 4.5" light.
Simple Installation: No drilling needed. Bolts directly to the hood hinge and fender support.
Robust Build: Constructed from 3/16" and ⅛" thick steel plates, ensuring durability.
Customizable Lighting: Features mounting slots for multiple light options and adjustability.
Protection First: Comes with neoprene protective pads to shield the fender and improve the finish.
Supported Light Brands & Models:
Baja Designs: XL/XL-R Pro/Sport, Squadron Pro/Sport, LP4 Series, S2 Pro
Rigid Industries: 360 Series Round Lights
Vision X: 4.5" Light Cannon
SDHQ's Assurance: Experience the distinction of SDHQ with our A-Pillar Light Mounts. Developed and built in-house, our brackets blend seamlessly with your vehicle, offering a streamlined look while facilitating the use of aftermarket LED light pods without major vehicle modifications.
If you have the time, consider leaving us a review - your opinion and experience are important to us!
VEHICLE FITMENT:
2020-Current Chevy 2500
2020-Current GMC 3500

KEY FEATURES:
3D CAD designed, engineered & built in-house for our typical SDHQ Built quality, fit, and finish
Flat top design to accommodate square lights
Designed to hold up to a 4.5" light
No drilling required
Bolts directly to hood hinge and fender support
3/16" and ⅛" thick steel plate construction for durability
Mounting slots for multiple light choices and adjustability
Provided Neoprene Protective Pads protect the fender and adds a high quality finish

COMPATIBLE LIGHTS:
Baja Designs
XL/XL-R Pro/Sport
Squadron Pro/Sport
LP4 Series LED Lights
S2 Pro
Rigid Industries
360 Series Round Lights
Vision X
4.5" Light Cannon

American-made Excellence
SDHQ: Built for Adventure
Experience American-made excellence from SDHQ, your fellow off-road enthusiasts. We take pride in crafting high-quality, custom products right at our headquarters for unparalleled performance and durability.
Check out what 'SDHQ Built' means for us as well as our customers: