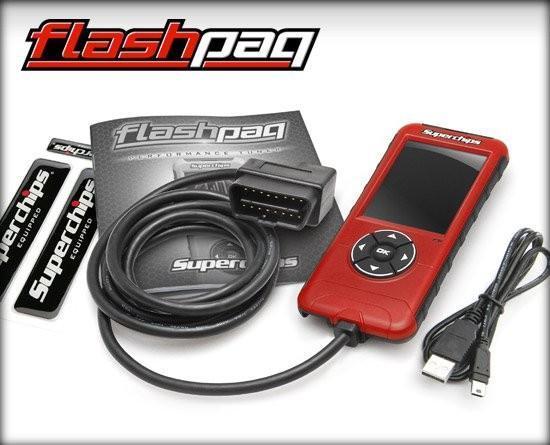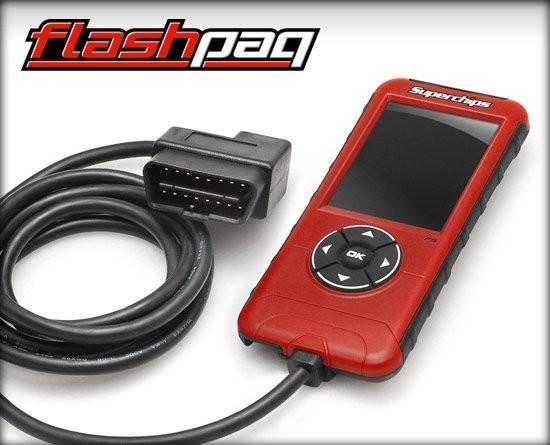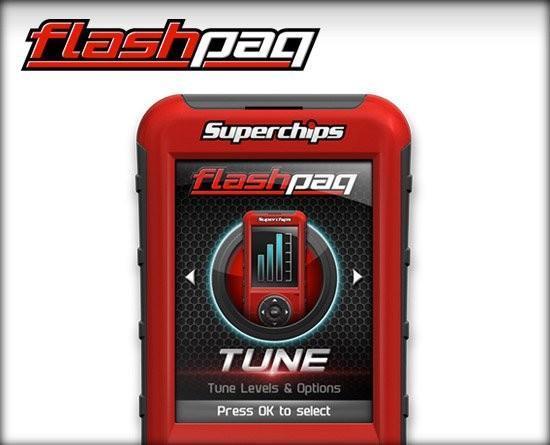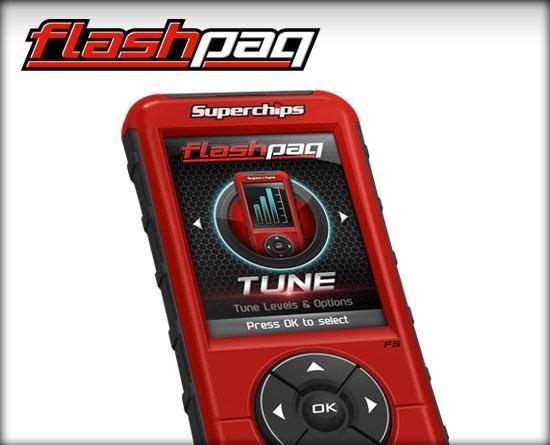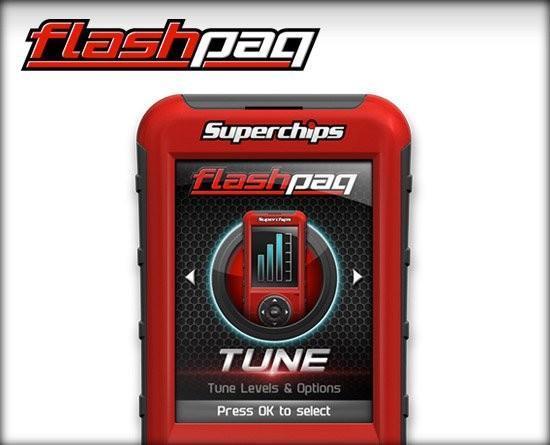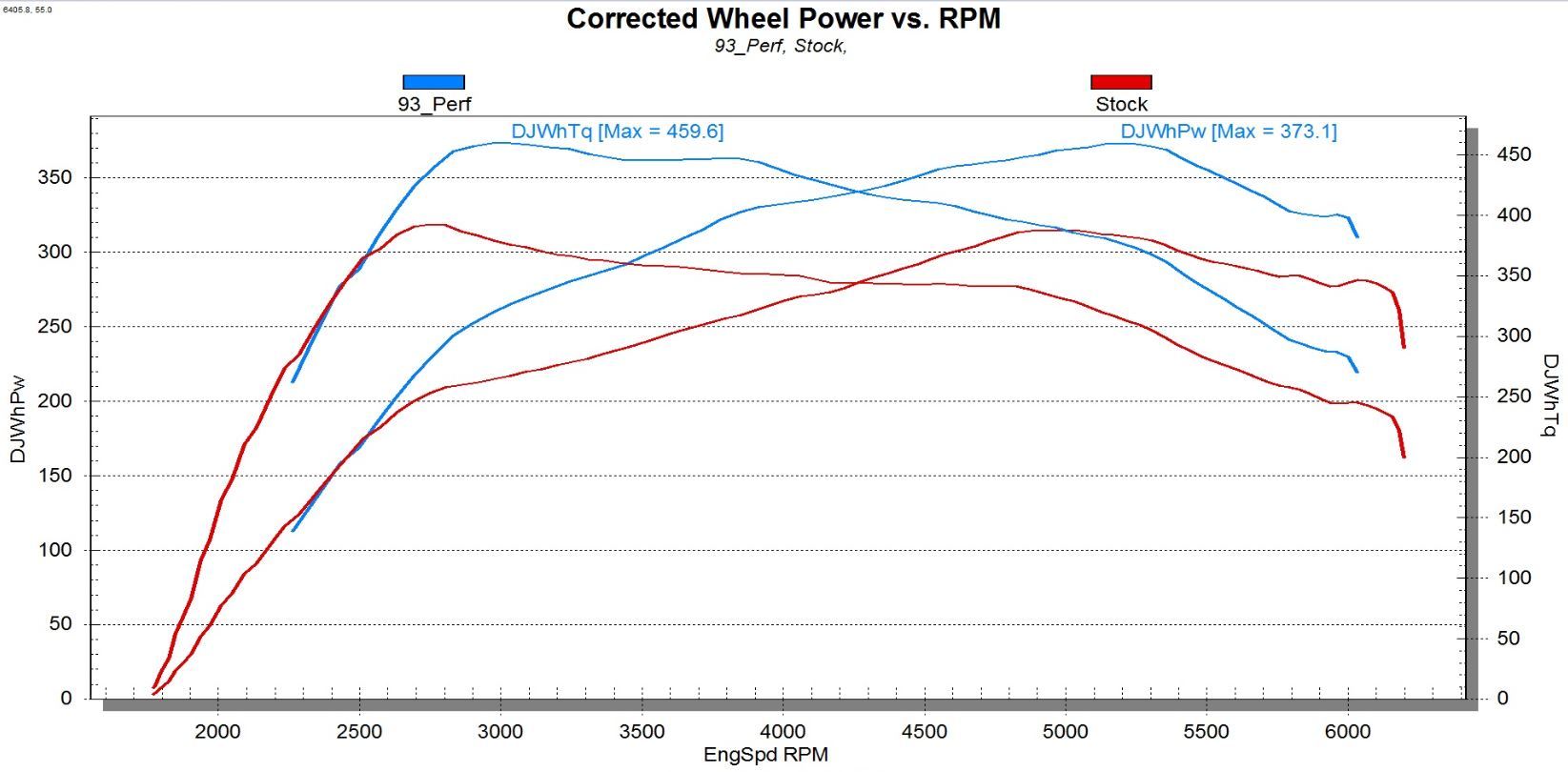 '17-19 Ford Raptor 3.5L F5 Ford Flashpaq-1845
STATE OF CALIFORNIA CONSUMER WARNING: Some products may contain chemicals such as DEHP, which can cause cancer, birth defects or other reproductive harm.
Superchips Flashpaq for Ford (PN 1845) packs a punch and is loaded with gas and diesel tuning coverage designed to impress. Improved horsepower, torque, and fuel economy are results you can expect to see on your Ford F-150, Power Stroke, or Mustang. With extensive vehicle coverage, this Ford performance programmer is the industry-leading handheld tuner. Popular applications include the 3.5L Ecoboost, 5.0L Coyote, and 6.7L Power Stroke motors. Hesitant about your tuning your Ford due to your vehicle's warranty? Put your mind at ease and drive with the assurance knowing Superchips Flashpaq for Ford is equipped with a 2 year powertrain warranty. Eliminate excessive downshifting, tow with power throughout the RPM band, and experience a night and day difference with the Ford Flashpaq. Configure your F-150, Super Duty, Mustang, and more today to review specific horsepower and torque gains, tire and gear calibration options, and additional features. Optimize your driving experience with a performance programmer unlike any.

KEY FEATURES:
Adds up to 58 HP and 68 lb-ft TQ
Includes options to adjust for tire size and axle ratio
Preloaded performance tunes engineered for added power, towing, and fuel economy
Equipped with features to manage and control cooling fan, rev limiter, and auto start-stop
High-definition, 2.8" color screen
Redesigned graphic interface for improved user experience
Increased memory with faster processor for improved tuning & updating speed
Performance tuning for Economy, Towing, Daily Driving, & Extreme Tuning
Eliminate downshifting when climbing hills
Speedometer correction for changes in tire size and gear ratio*
Adjust speed & rev limiters*
Tuning for shift points, shift firmness, & TQ management*
Internet updateable with all-new update software via USB
Active fuel management control*
Vehicle parameter monitoring capabilities
Read & clear diagnostic trouble codes
Compatible with other performance upgrades
SPECS:
Brand Superchips
Check Clear DTCs Yes
Color Screen Yes
Data Logging Yes
Emission Code 7
Fuel Type Diesel
Gas
Performance Tests Yes
Performance Tunes Yes
Product Type Handheld Tuner
UPC 853118003919
Part Number 1845
American-made Excellence
SDHQ: Built for Adventure
Experience American-made excellence from SDHQ, your fellow off-road enthusiasts. We take pride in crafting high-quality, custom products right at our headquarters for unparalleled performance and durability.
Check out what 'SDHQ Built' means for us as well as our customers: