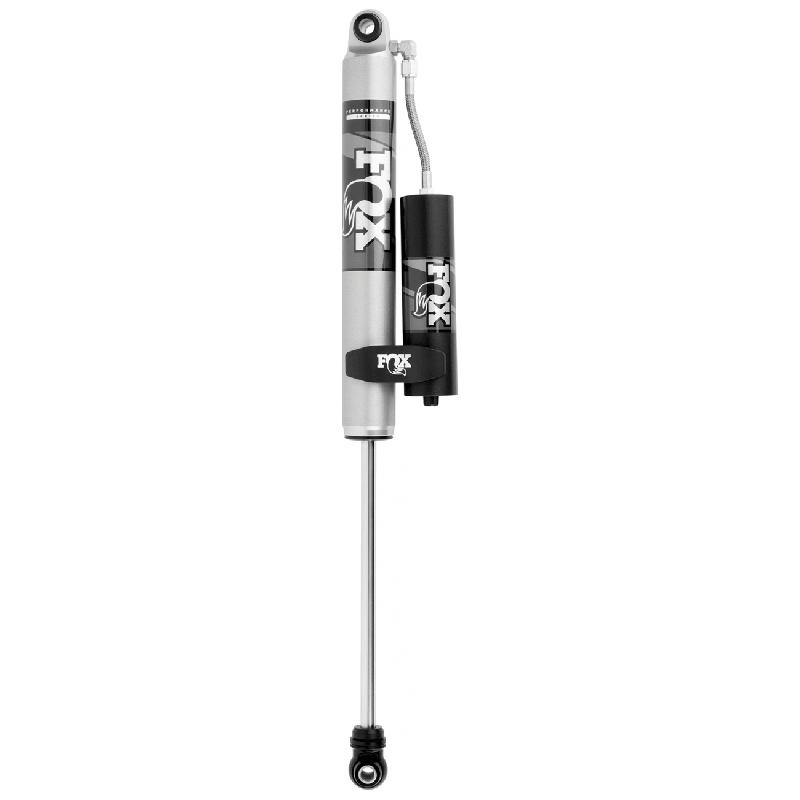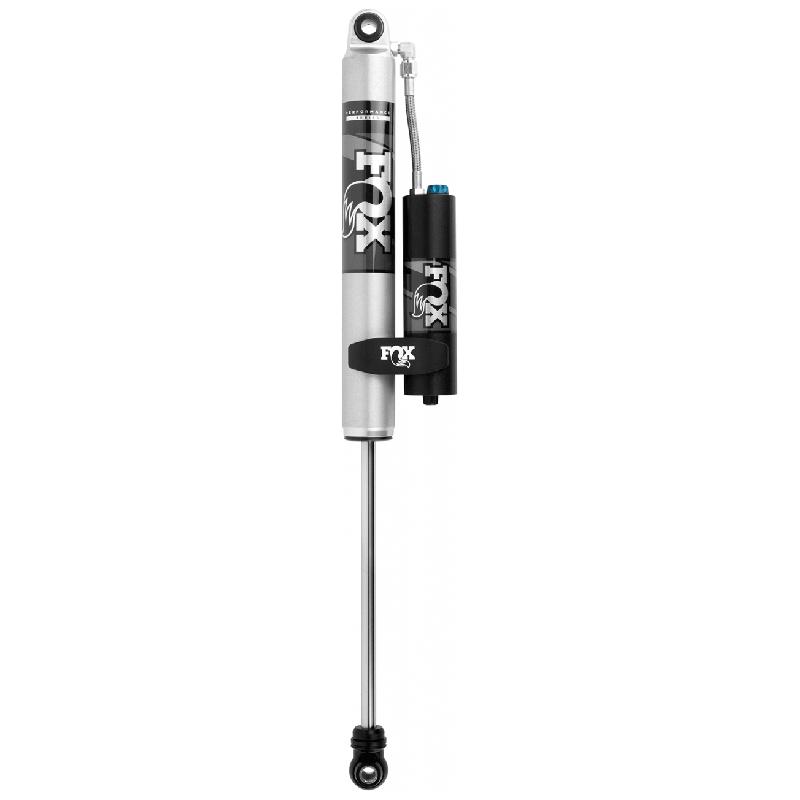 '17-23 Ford F250/350 2.0 Performance Series Remote Reservoir Rear Shock
STATE OF CALIFORNIA CONSUMER WARNING: Some products may contain chemicals such as DEHP, which can cause cancer, birth defects or other reproductive harm.
Designed for the 2017-2023 Ford F250 and F350, the aluminum bodied Performance Series 2.0 Reservoir smooth body shock delivers FOX's industry leading and race dominating performance in an affordable, hassle-free bolt on package. Its heat reducing design includes a metal impacted clear anodized aluminum shock body that dissipates heat faster than a conventional steel body shock.
Its external reservoir allows for increase oil and nitrogen capacity while delivering striking race look. The included black anodized reservoir mounting clamp and other components are CNC machined from 6061-T6 aluminum. The race developed high flow damping piston matched with application specific valving provides the Performance Series 2.0 Reservoir shock a predicable ride quality capable of handling the roughest road conditions.
KEY FEATURES:
Body: 2.0" Impact extruded 6061-T6 aluminum will resist rust over time
Body Plating: Clear-anodized for a durable finish
Reservoir: 2.0" Smooth bore 6061-T6 Aluminum is hard anodized
Components: Black-anodized, CNC-machined 6061-T6 billet aluminum
Shaft: 5/8" hard chrome plated heat-treated alloy steel
Piston: Race-developed high-flow piston design
Valving: Application specific valving to maximize performance
Seals: Redundant sealing pack system main seal, wiper seal, scraper seal
Oil: JM92 Advanced Suspension Fluid for improved performance at variable temperatures
Bushings: Quiet nitrile rubber allows for increased suspension articulation
Top Mount: Stem Top
Bottom Mount: Eyelet
Fitment notes: Includes Universal Bracket
CD ADJUSTER FEATURES:
Upgrade your 2.0 reservoir shocks with 10 clicks of compression adjustability to fine-tune your ride - from very soft to very firm. The improved LSC adjuster provides increased oil flow over it's predecessor, eliminating harshness associated with restricted oil flow. The new design also features hard stops at either end of adjustment to prevent continuous rotation of the knob, making it easier to track adjustments in hard-to-reach locations.
American-made Excellence
SDHQ: Built for Adventure
Experience American-made excellence from SDHQ, your fellow off-road enthusiasts. We take pride in crafting high-quality, custom products right at our headquarters for unparalleled performance and durability.
Check out what 'SDHQ Built' means for us as well as our customers: