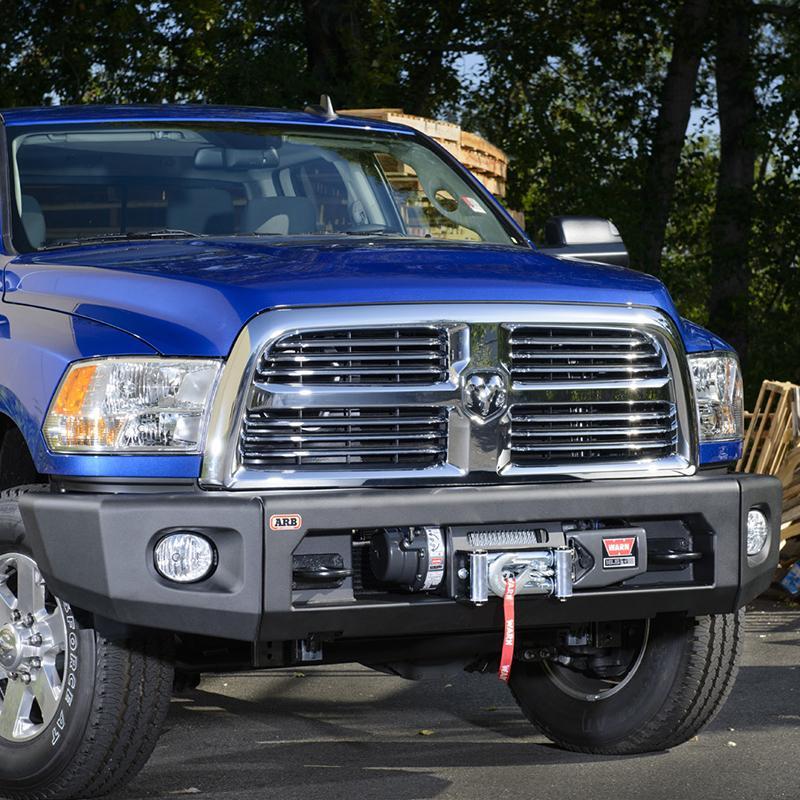 10-17 Dodge Ram 2500/3500 Standard Bumper
10-17 Dodge Ram 2500/3500 Standard Bumper
MCQUEEN
190 South McQueen Road
Suite 109
Gilbert AZ 85233
United States
+14806332929
Very modern in styling yet distinctively ARB in heritage, this new ARB Modular Winch Bar is truly innovative and utilizes a new modular design.

Three distinct configurations are available, allowing for customization to meet individual needs or preferences. Many consideration were included in the research and development process, but first and foremost the bar needed to retain the ARB core principles of quality, reliability and practicality. This new style of Modular Winch Bar is a direct response to the research and collaboration performed by ARB's expert engineers. The result is a Modular Winch Bar that provides features for any Dodge Ram 2500 or 3500, no matter if it is a dedicated hunting rig that takes off for the back country, a fleet truck, or a daily driver that must be ready for any adventure.
Features:

- Protects your off-road beast from rocks, dirt and debris
- Adds rugged elegance and style to your vehicle
- Premium quality construction for impeccable strength and superior reliability
- Tough as nails to stand up to just about anything you may encounter off road

Includes:

- Center bumper
- Driver and passenger side wings

Specifications:

- Position: Front
- Bumper Type: Heavy Duty
- Color/Finish: Black Powder Coat
- Material: Steel
- D-Rings Mount: No
- Winch Compatible: Yes
- Sensor Cutouts: No

American-made Excellence
SDHQ: Built for Adventure
Experience American-made excellence from SDHQ, your fellow off-road enthusiasts. We take pride in crafting high-quality, custom products right at our headquarters for unparalleled performance and durability.
Check out what 'SDHQ Built' means for us as well as our customers: