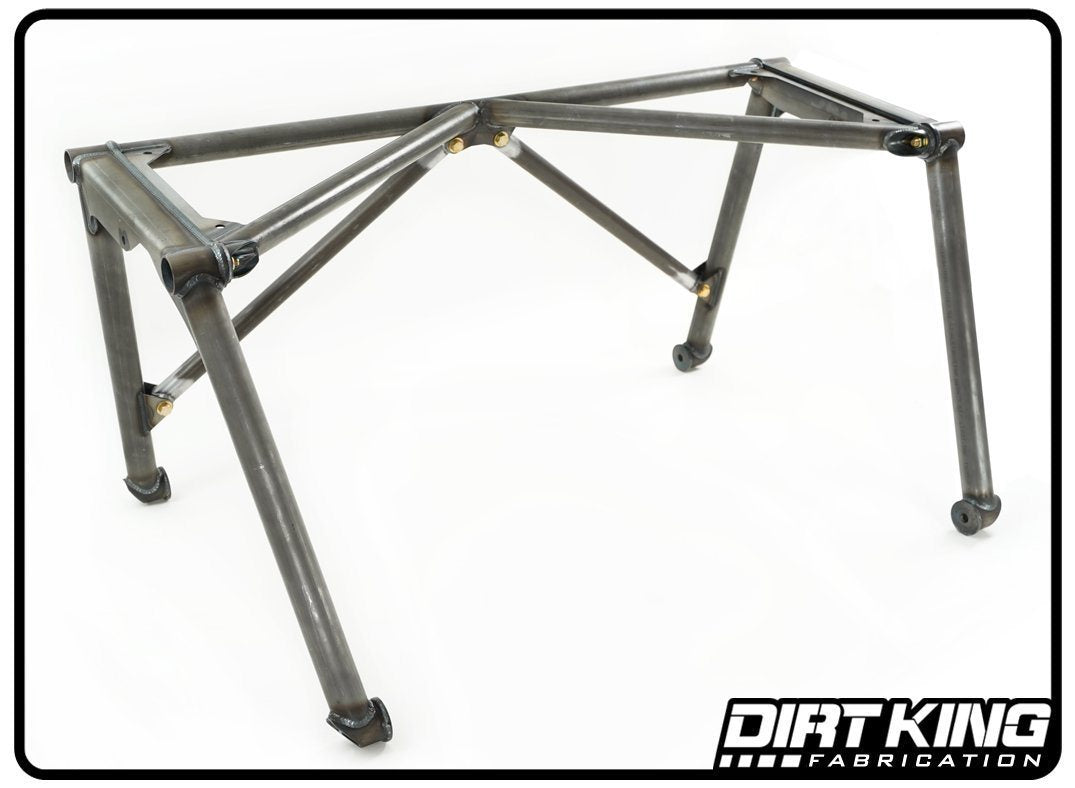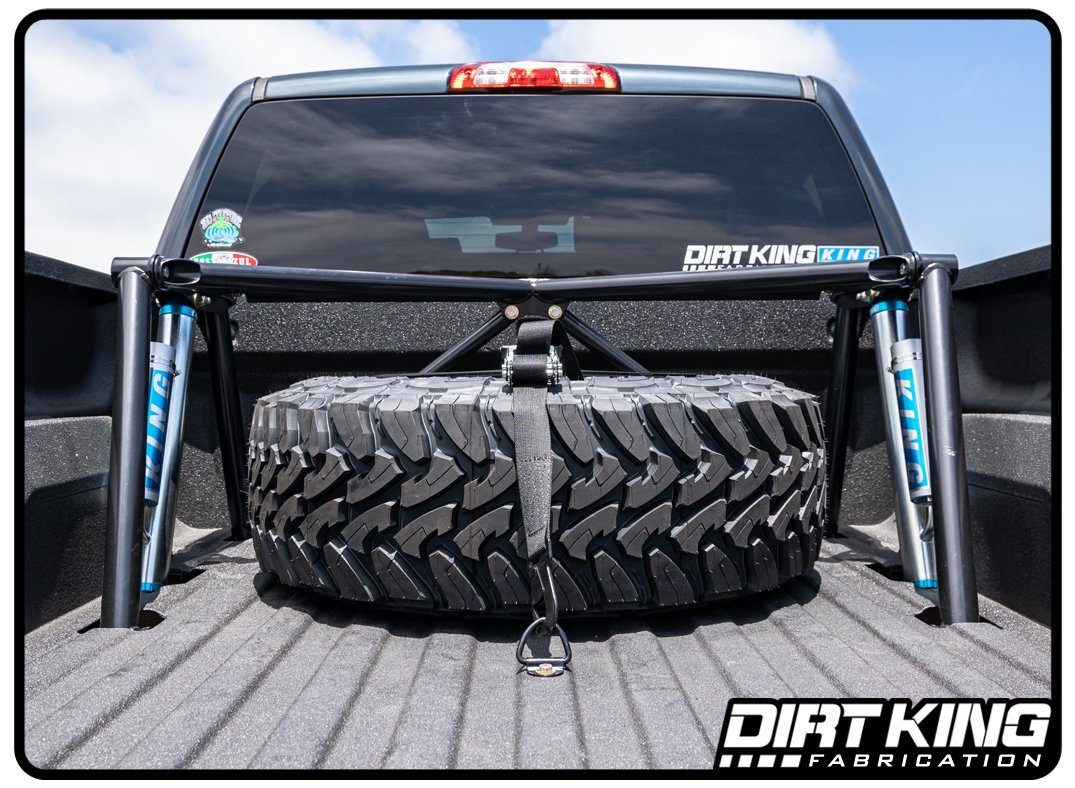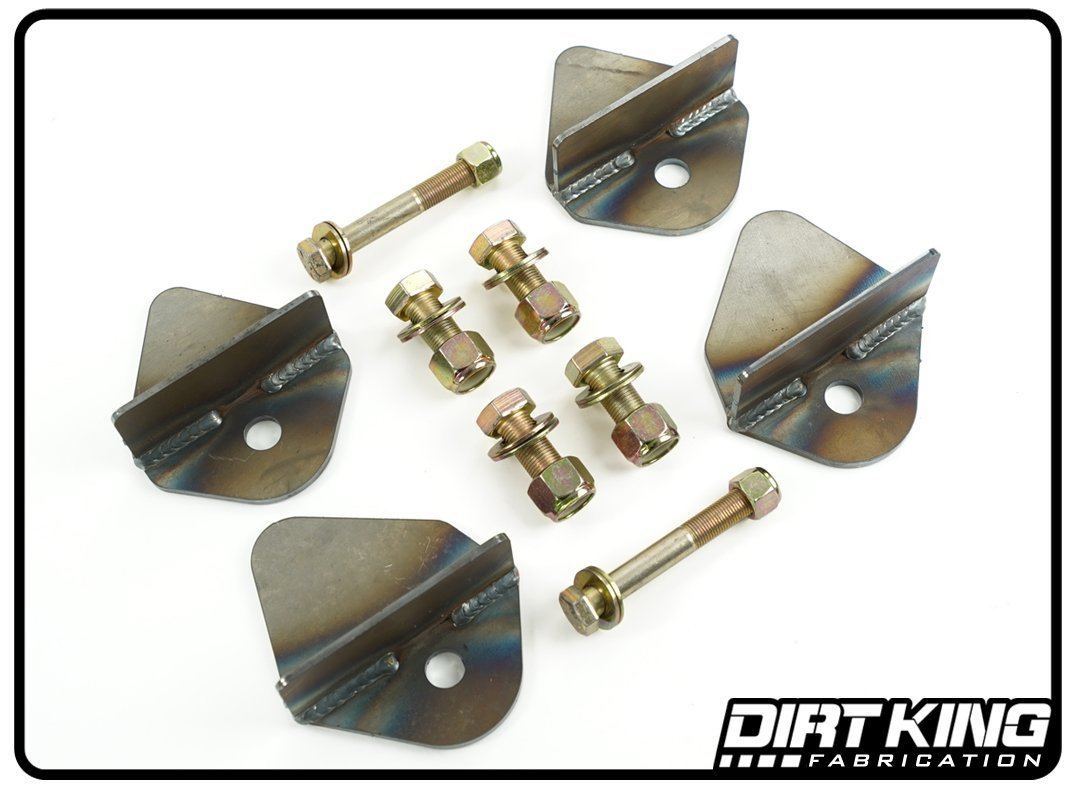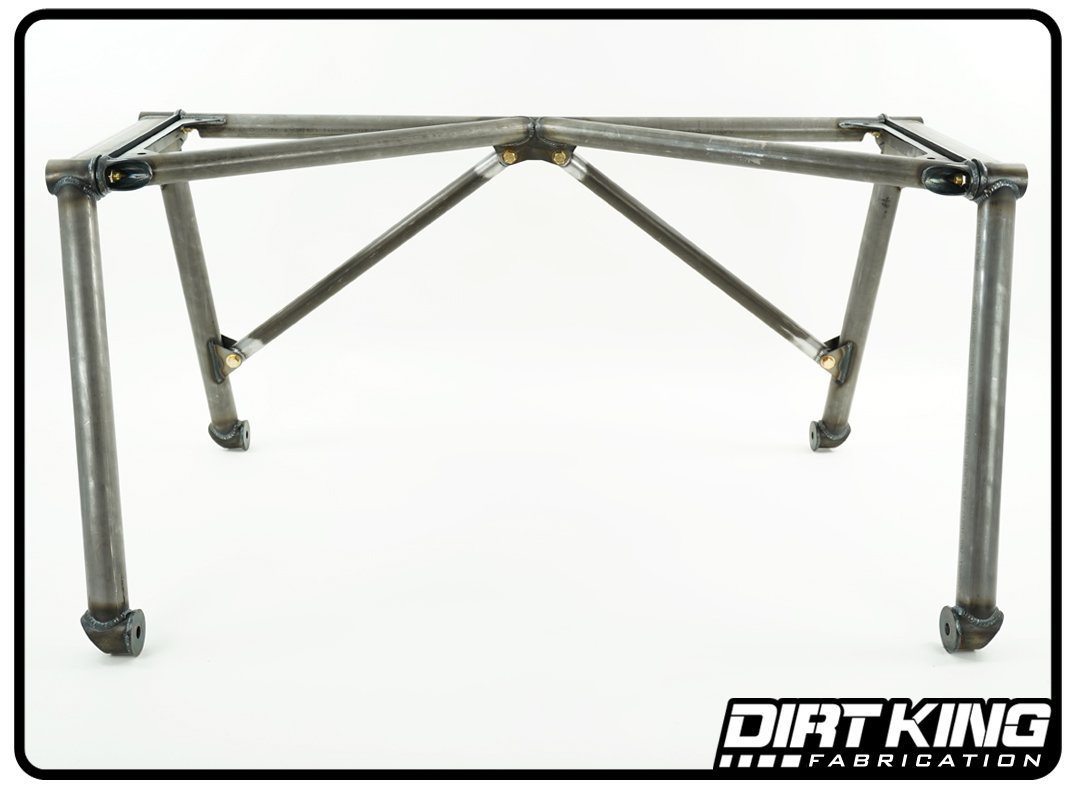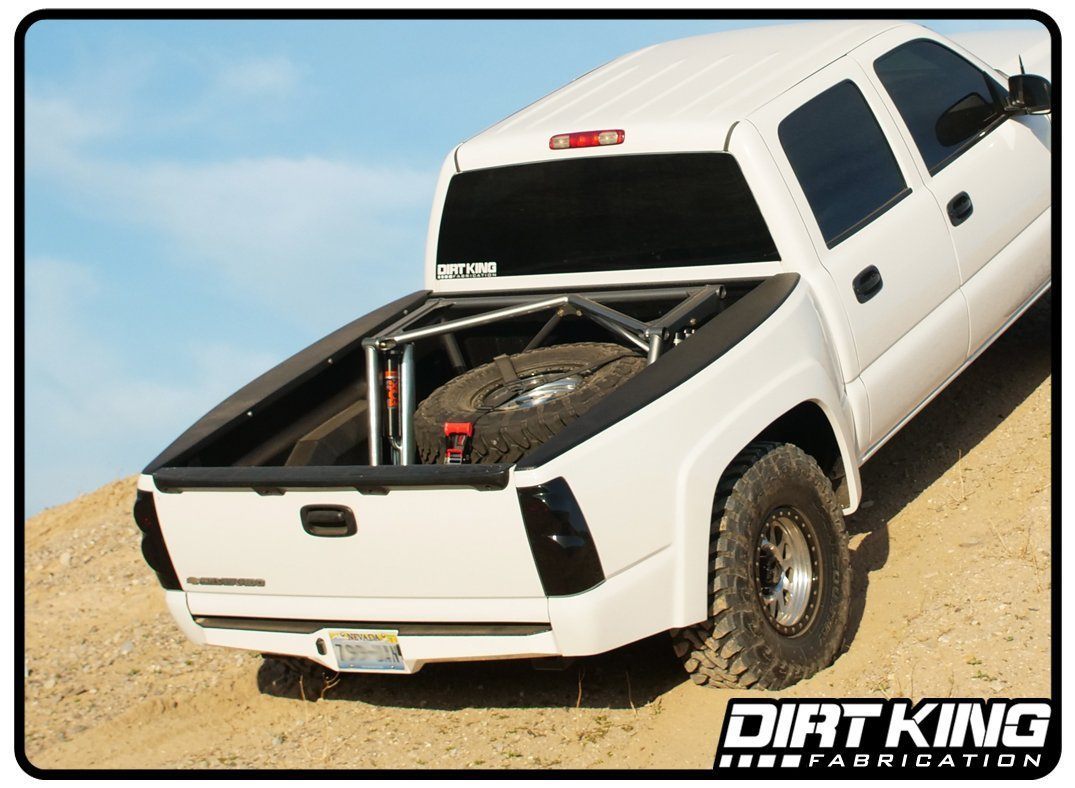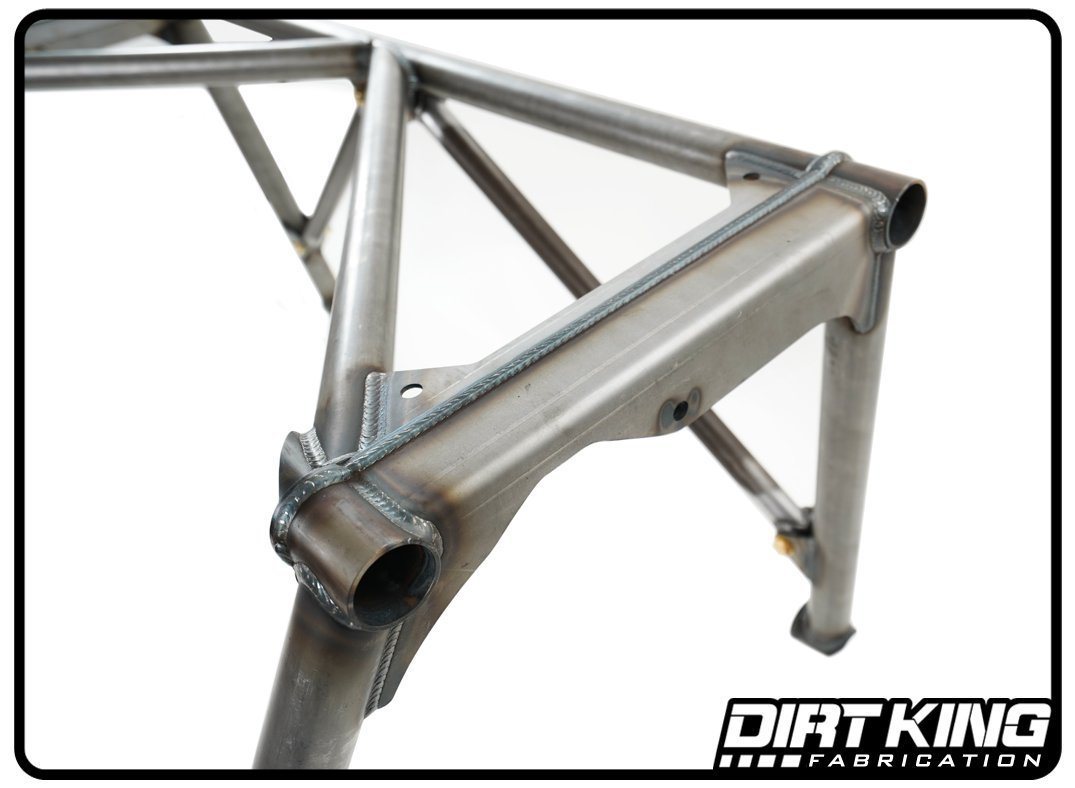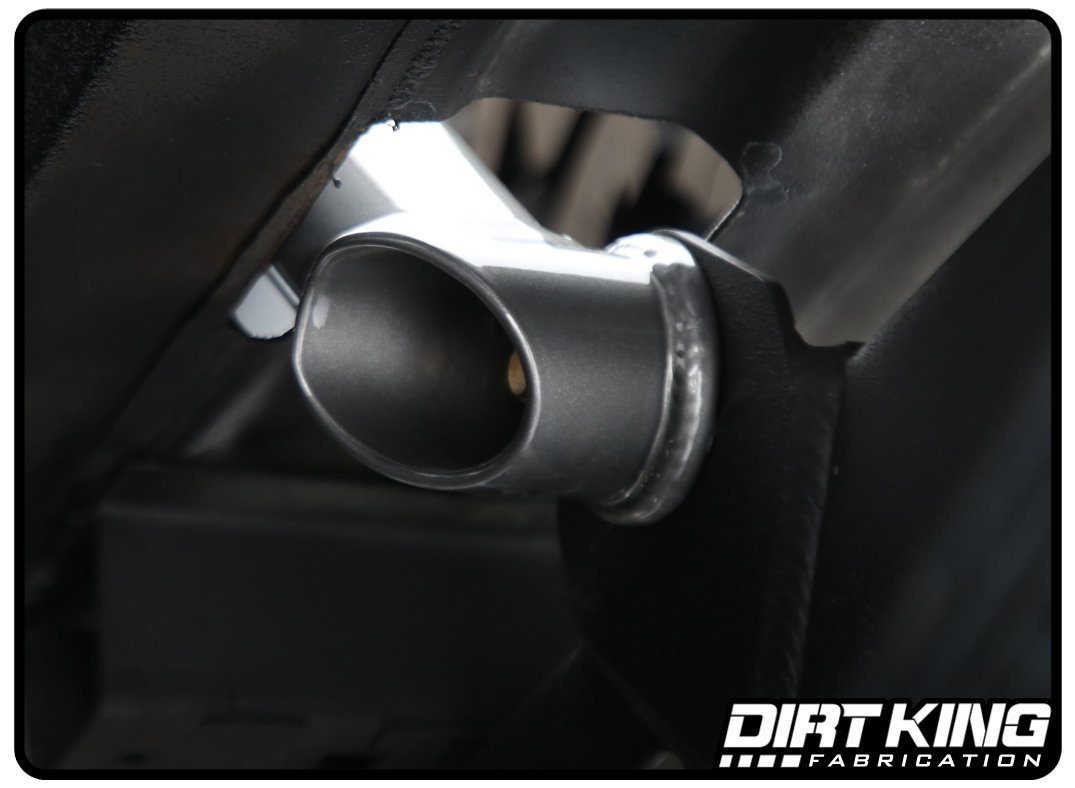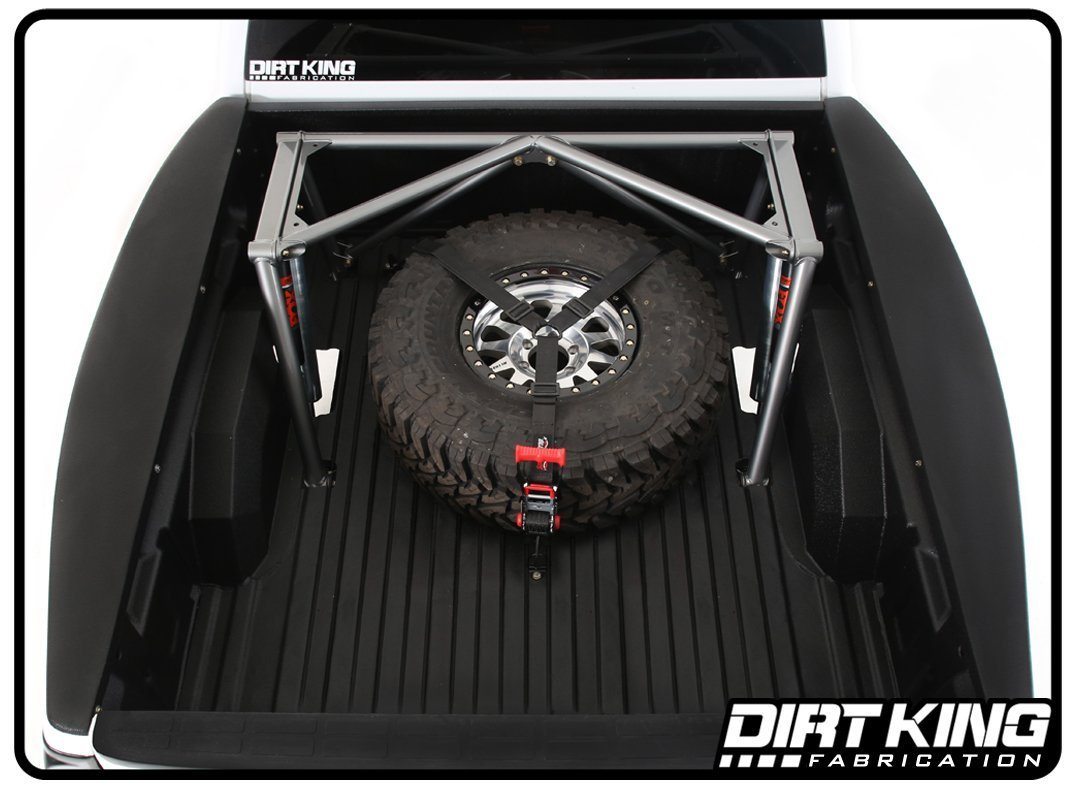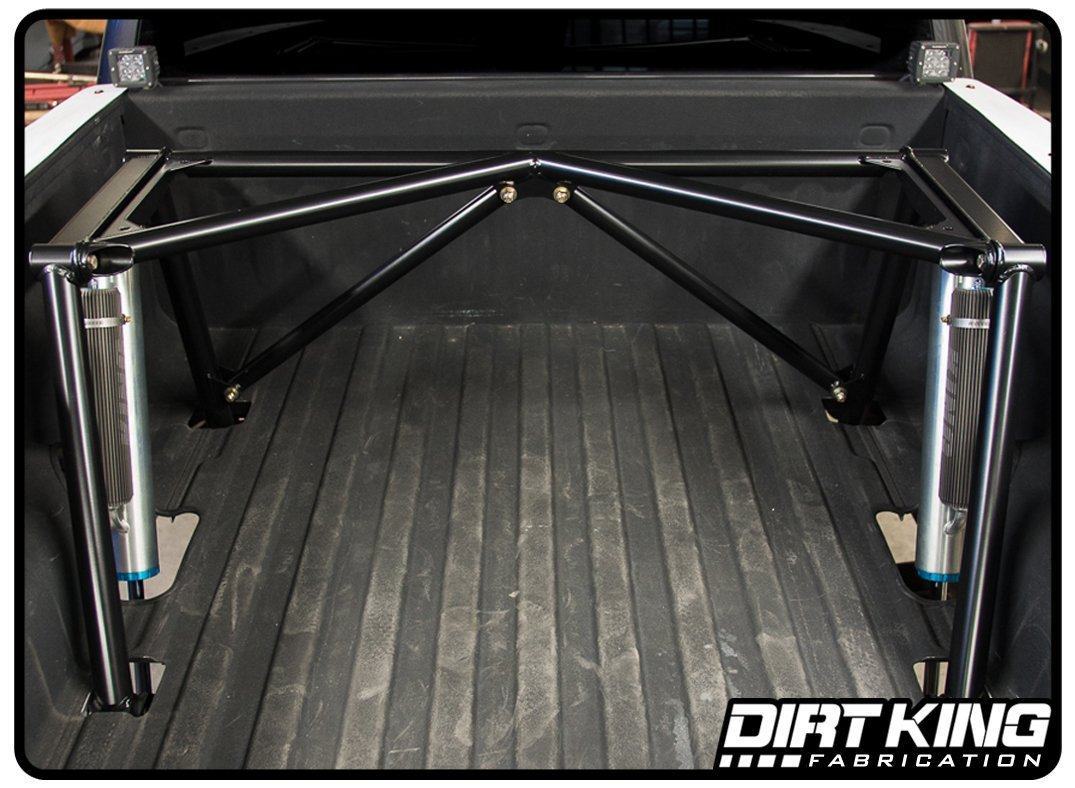 '99-18 Chevy/GMC 1500 Prefab Bedcage
STATE OF CALIFORNIA CONSUMER WARNING: Some products may contain chemicals such as DEHP, which can cause cancer, birth defects or other reproductive harm.
The Dirt King Fabrication Prefab Bedcage for the 1999-2018 Chevy/GMC 1500 (Sierra/Silverado) was developed after building numerous custom bedcages. With that experience we've perfected the design for maximum travel and easy installation. The becage takes up minimal bed space while not compromising strength. Accessory mounting holes are incorporated into the center section of the cage to mount dust lights and flag whips. The entire kit bolts together and mounts to the frame after four brackets are welded on. It can be installed with leaf over or leaf under spring packs. This suspension system is superior to a cantilever suspension system for two major reasons. The first reason is the shock mounts on the bedcage are outside the frame rails vs inside the frame rails for increased stability. The second reason is the shocks are mounted vertically with a motion ratio close to 1:1 allowing for proper dampening through the suspension travel. The cantilever suspension has a higher motion ratio resulting in smaller shocks, difficult to valve shocks properly, and heating up the shocks faster since they have less fluid. The Dirt King Prefab Bedcage is your best choice to increase rear suspension performance while not breaking the bank.

FITMENT:
1999-2018 Chevy Silverado 2WD / 4WD
1999-2018 GMC Sierra 2WD / 4WD
*Will not work on models with factory torsion bar front suspension
KEY FEATURES:
CAD designed 

Boxed plate and tube construction
2"x.120" tubing
1/4", 3/16", and 1/8" plate
Professionally MIG welded
Proudly made in the USA
WHAT'S INCLUDED:
Prefabbed bedcage structure
Grade 8 mounting hardware
Installation instructions
SPECS:
Recommend Leaf Pack: Deaver U182 (works with Deaver C85)
Recommend Shocks: Fox or King (works with all shock manufactures)

Recommend Shock Length: 16" (26" collapsed, 42" extended) - works with 14" shocks with extended rod ends

Recommended Shock Diameter: 3.0" (works with 2.5"-3.5" shocks)
Bypass Tube Layout: Bypass tubes on front and back of shocks
Bedcage Shock Mounting Width: 1.5"
Axle Width: Requires 1.5"-2" wheel spacers or 1.5"-2" wider per side axle
Accessory Mounting Hole Size: 1/2"
KEY FEATURES:

CAD designed
Boxed plate and tube construction
2"x.120" tubing
1/4", 3/16", and 1/8" plate
Professionally MIG welded
Proudly made in the USA
American-made Excellence
SDHQ: Built for Adventure
Experience American-made excellence from SDHQ, your fellow off-road enthusiasts. We take pride in crafting high-quality, custom products right at our headquarters for unparalleled performance and durability.
Check out what 'SDHQ Built' means for us as well as our customers: