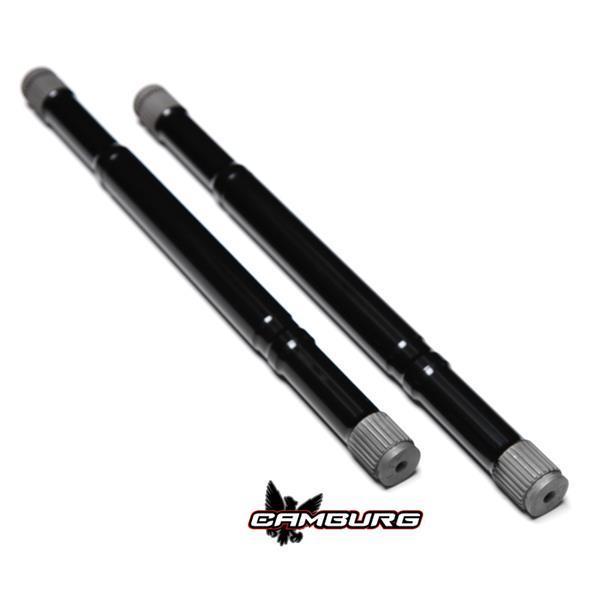 '07-21 Toyota Tundra 4wd Camburg Long Travel Axle Shafts
'07-21 Toyota Tundra 4wd Camburg Long Travel Axle Shafts
MCQUEEN
190 South McQueen Road
Suite 109
Gilbert AZ 85233
United States
+14806332929
These are the axle shafts needed with our long-travel kits for your 4WD Toyota Tundra.

They are CNC machined from 4340 , then heat-treated, stress relieved and black. They are designed to be used with the OEM parts, not aftermarket or re-manufactured units as those dont match up to the factory spline count and diameters.
1 Pair of LT Axle Shafts
- For Camburg long-travel kits only
- 4340 heat-treated
- Powdercoated black


American-made Excellence
SDHQ: Built for Adventure
Experience American-made excellence from SDHQ, your fellow off-road enthusiasts. We take pride in crafting high-quality, custom products right at our headquarters for unparalleled performance and durability.
Check out what 'SDHQ Built' means for us as well as our customers: