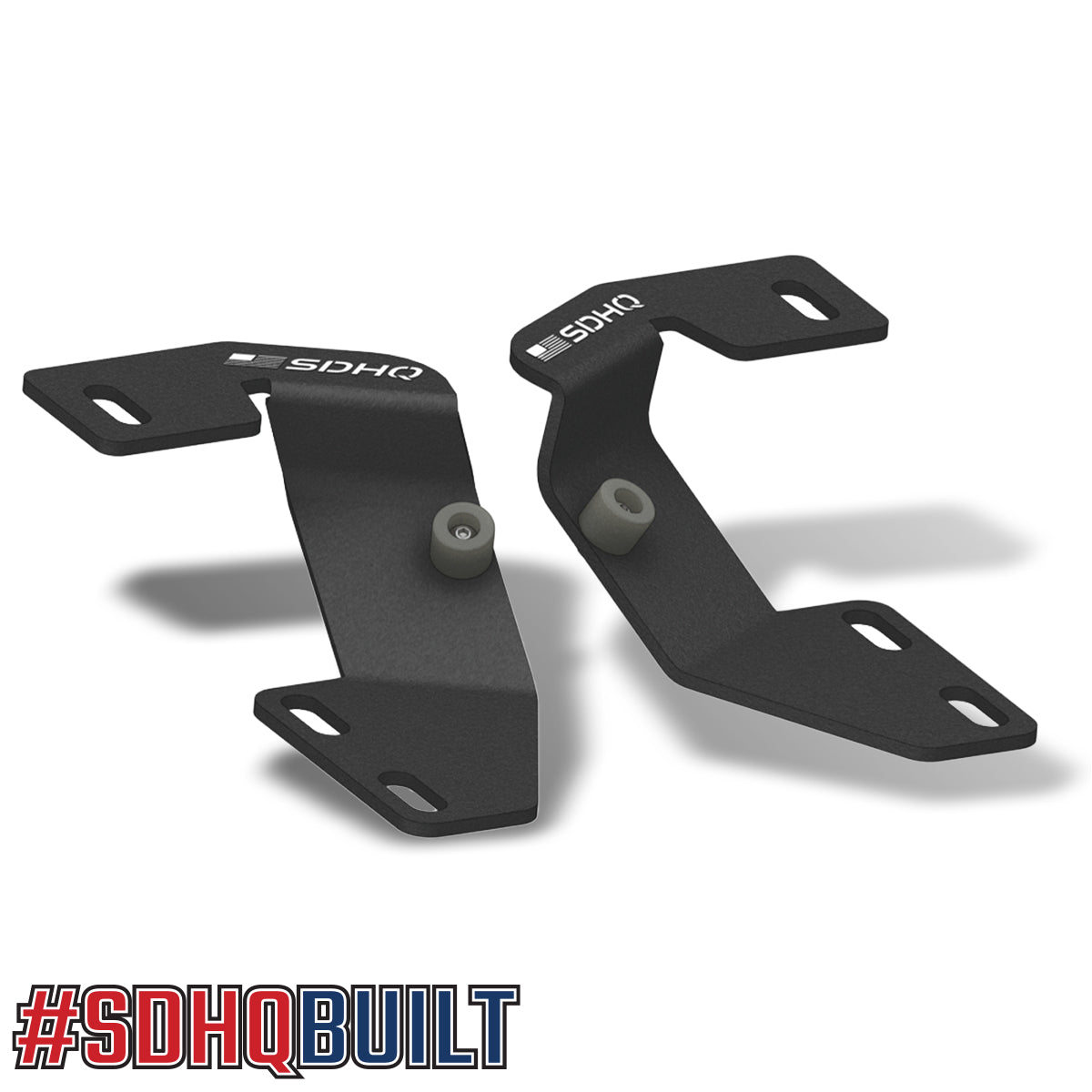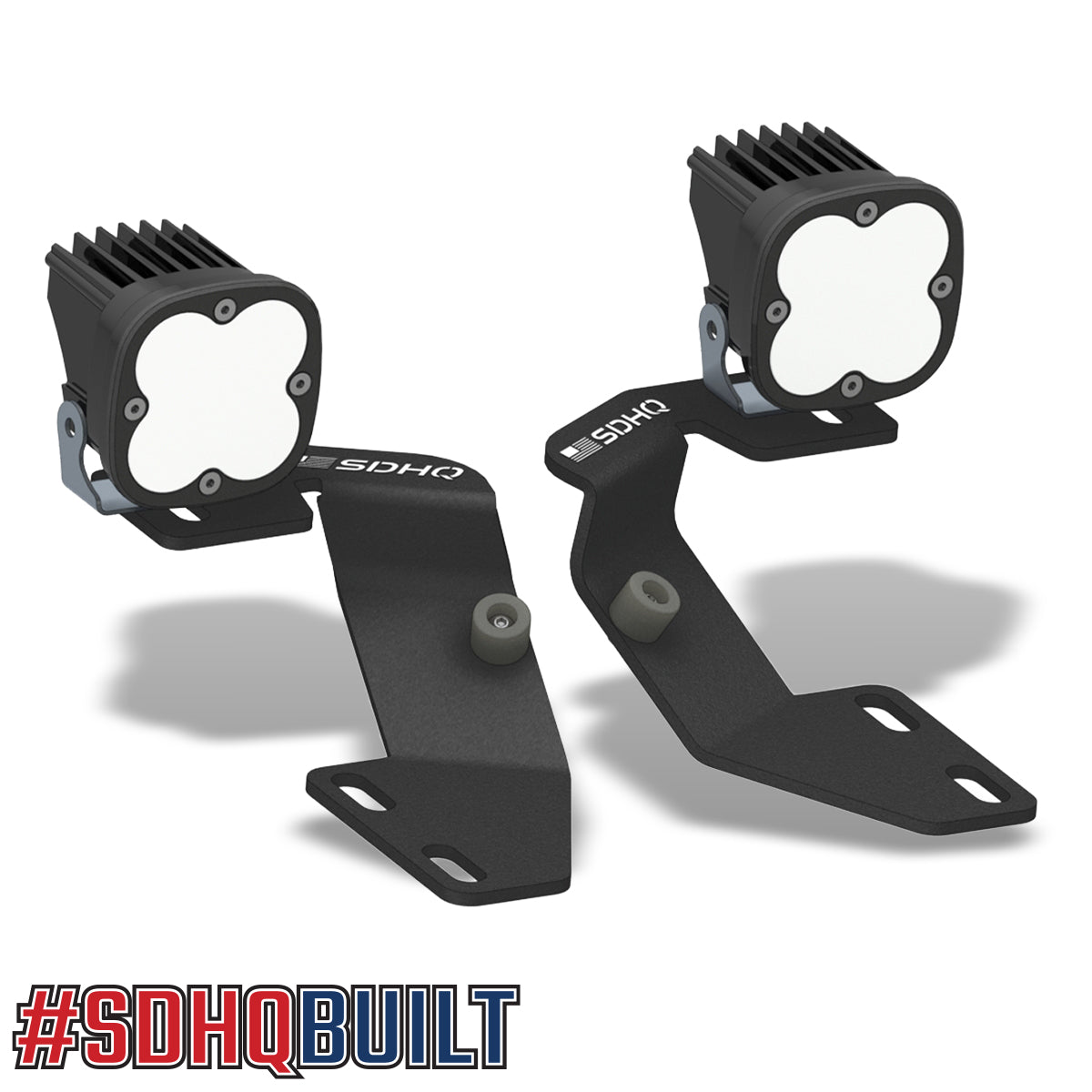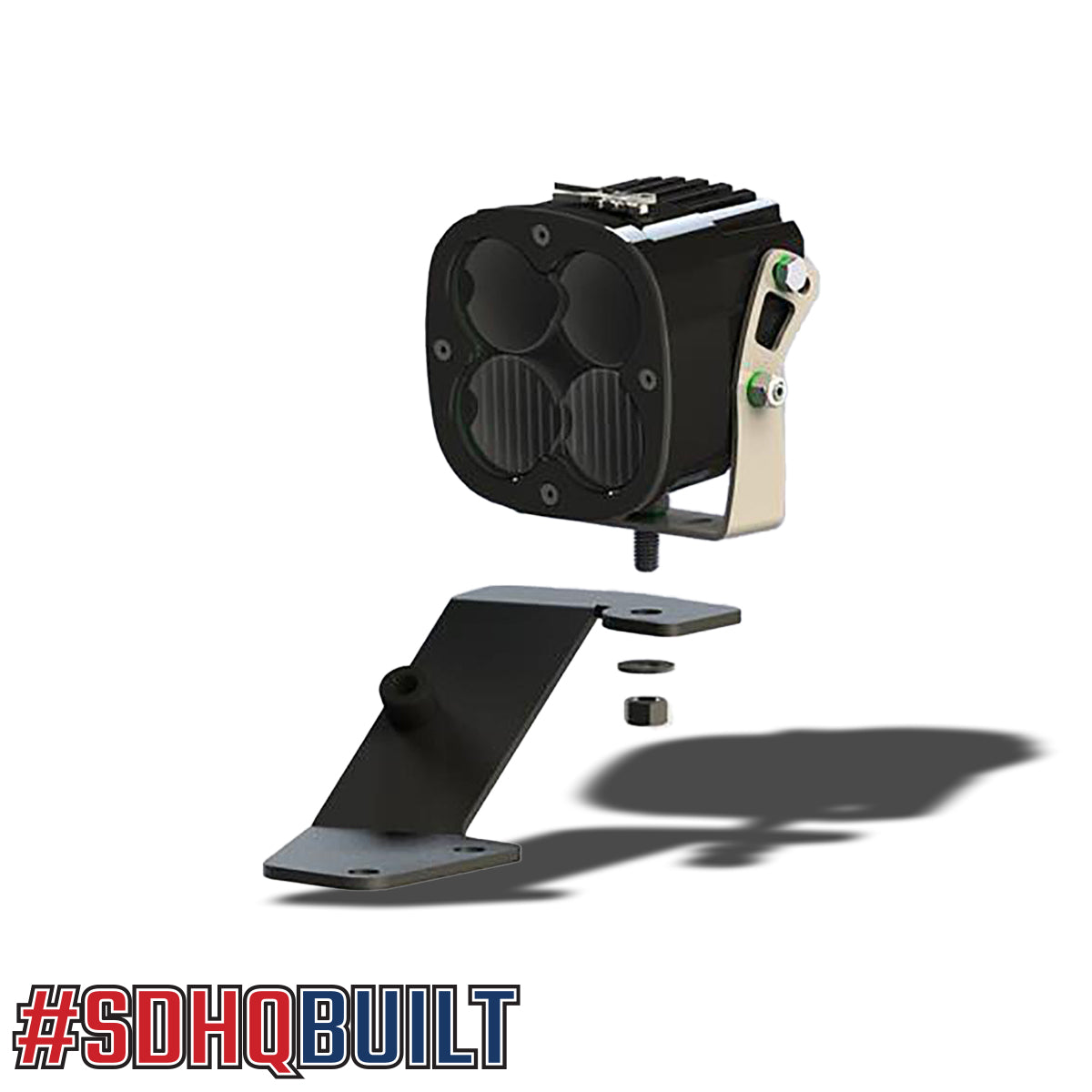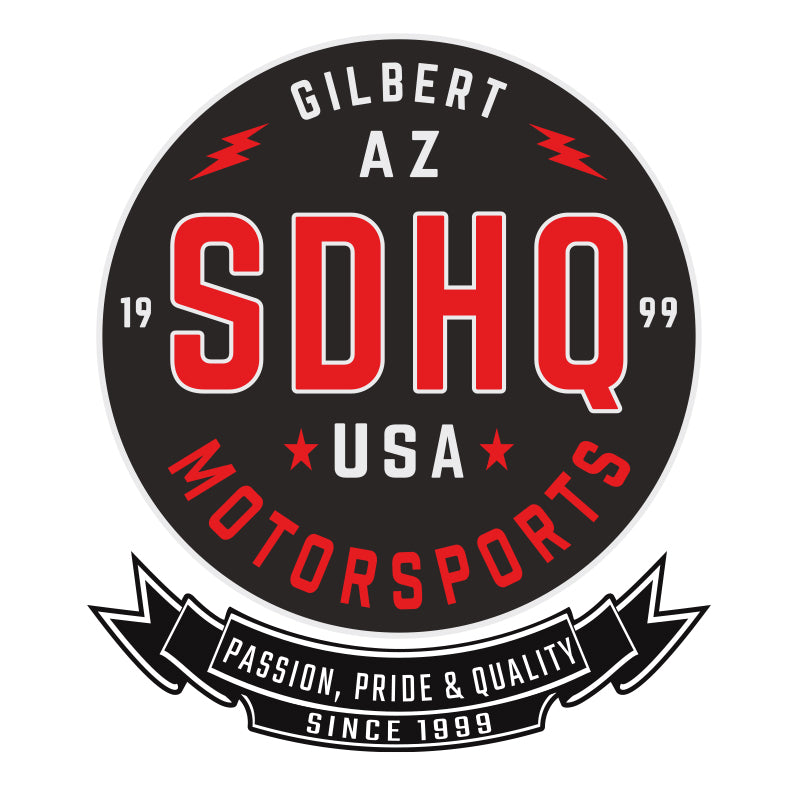 '07-22 Toyota Sequoia SDHQ Built A-Pillar Light Mounts
'07-22 Toyota Sequoia SDHQ Built A-Pillar Light Mounts
MCQUEEN
190 South McQueen Road
Suite 109
Gilbert AZ 85233
United States
+14806332929
SDHQ Bolt-on a-pillar light mounts

For those seeking superior illumination, SDHQ offers the A-Pillar light mounts for the 2007-2021 Toyota Sequoia. Expertly designed and crafted in-house, our mounts deliver a perfect fit, eliminating the need for major alterations to your vehicle.
FITMENT DETAILS:
Specifically crafted for:
KEY POINTS:
In-house 3D CAD design and engineering for precision fit.
No drilling needed for installation.
Supports up to a 4.5" LED light.
Black powder-coated finish.
Securely bolts onto the hood hinge.
Sturdy 3/16" steel plate construction ensures longevity.
MIL-Spec rubber dampeners reduce vibration.
Adjustable mounting slots cater to various light choices.
SUPPORTED LIGHT MODELS:
Baja Designs: XL/XL-R Pro/Sport, Squadron Pro/Sport, LP4 Series, S2 Pro.
Rigid Industries: 360 Series.
Vision X: 4.5" Light Cannon.
WHY CHOOSE SDHQ BUILT A-PILLAR LIGHT MOUNTS: Opt for SDHQ's A-Pillar Light Mounts for a seamless integration with your Sequoia. Meticulously crafted in-house, our mounts not only offer a factory-installed look but also enable powerful LED light pod installations with ease. With SDHQ, you invest in unmatched quality and design.
If you have the time, consider leaving us a review - your opinion and experience are important to us!
FITMENT DETAILS:
VEHICLE FITMENT: 2007-2021 Toyota Sequoia

KEY FEATURES:
3D CAD designed, engineered & built in-house for our typical SDHQ Built quality, fit, and finish
No drilling required
Designed to hold up to a 4.5" LED light
Black powder coat finish
Bolts directly to hood hinge
3/16" thick steel plate construction for durability
MIL-Spec rubber dampener to minimize vibration
Mounting slots for multiple light choices and adjustability

COMPATIBLE LIGHTS:
Baja Designs
XL/XL-R Pro/Sport
Squadron Pro/Sport
LP4 Series LED Lights
S2 Pro
Rigid Industries
360 Series Round Lights
Vision X
4.5" Light Cannon
American-made Excellence
SDHQ: Built for Adventure
Experience American-made excellence from SDHQ, your fellow off-road enthusiasts. We take pride in crafting high-quality, custom products right at our headquarters for unparalleled performance and durability.
Check out what 'SDHQ Built' means for us as well as our customers: