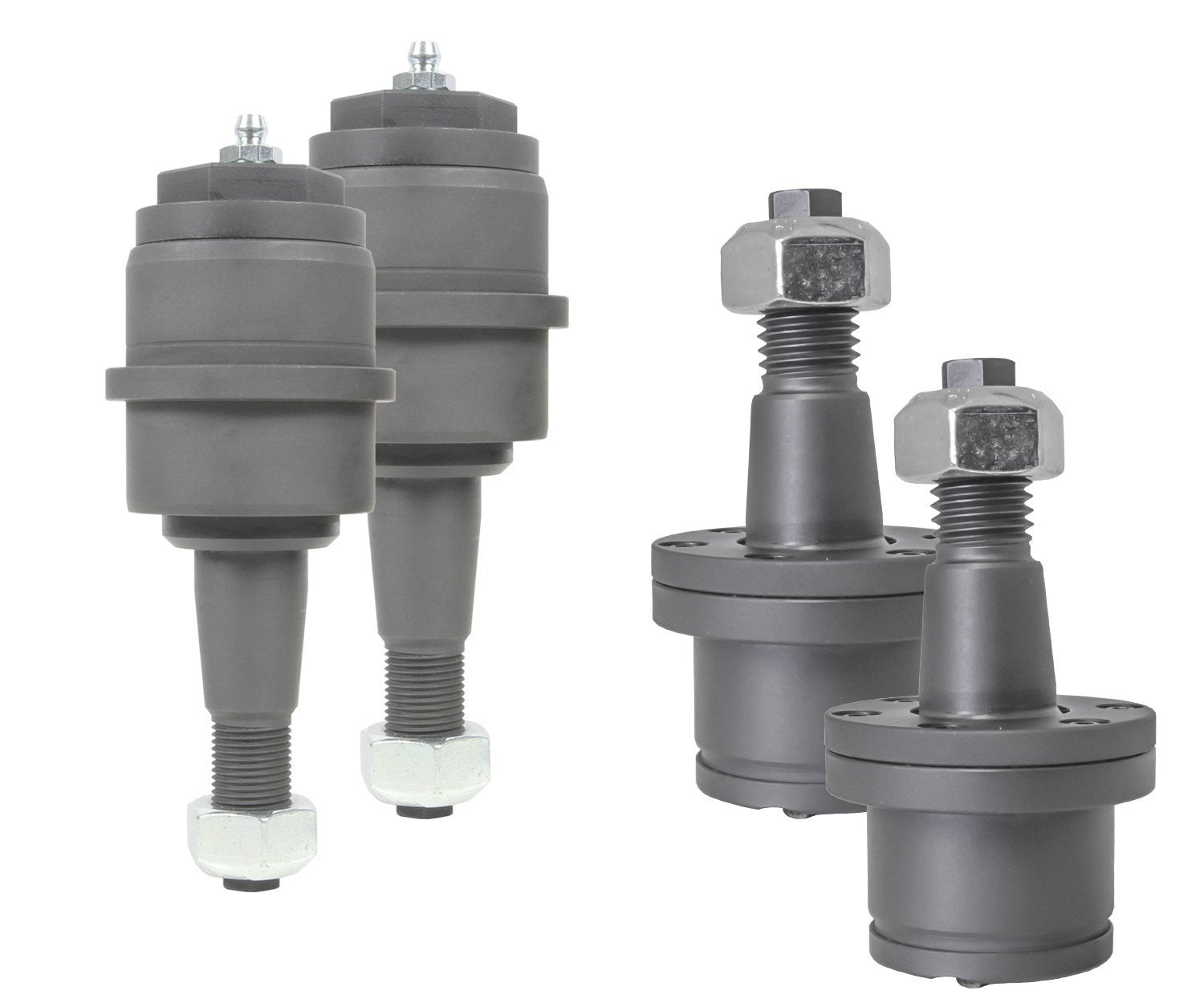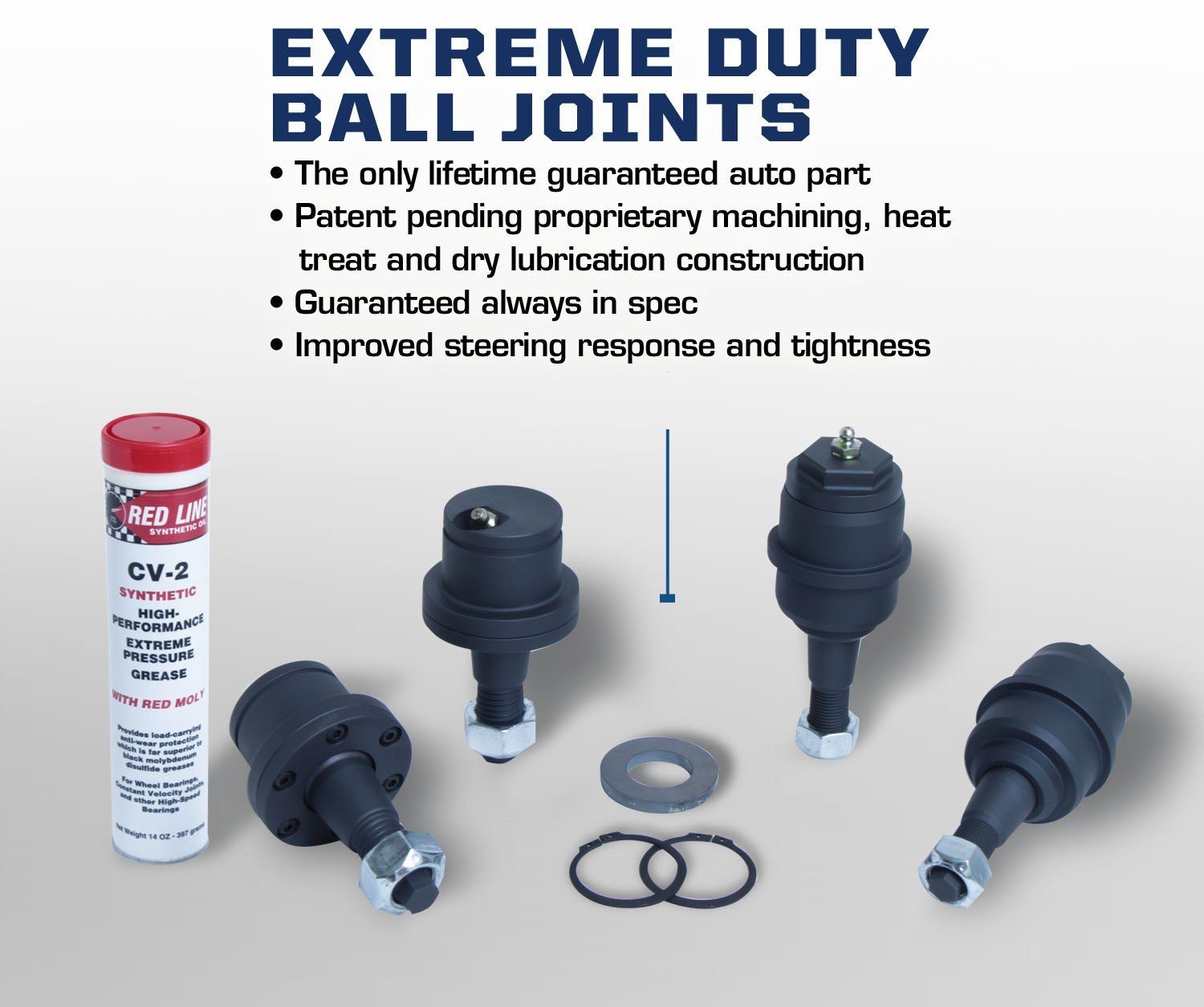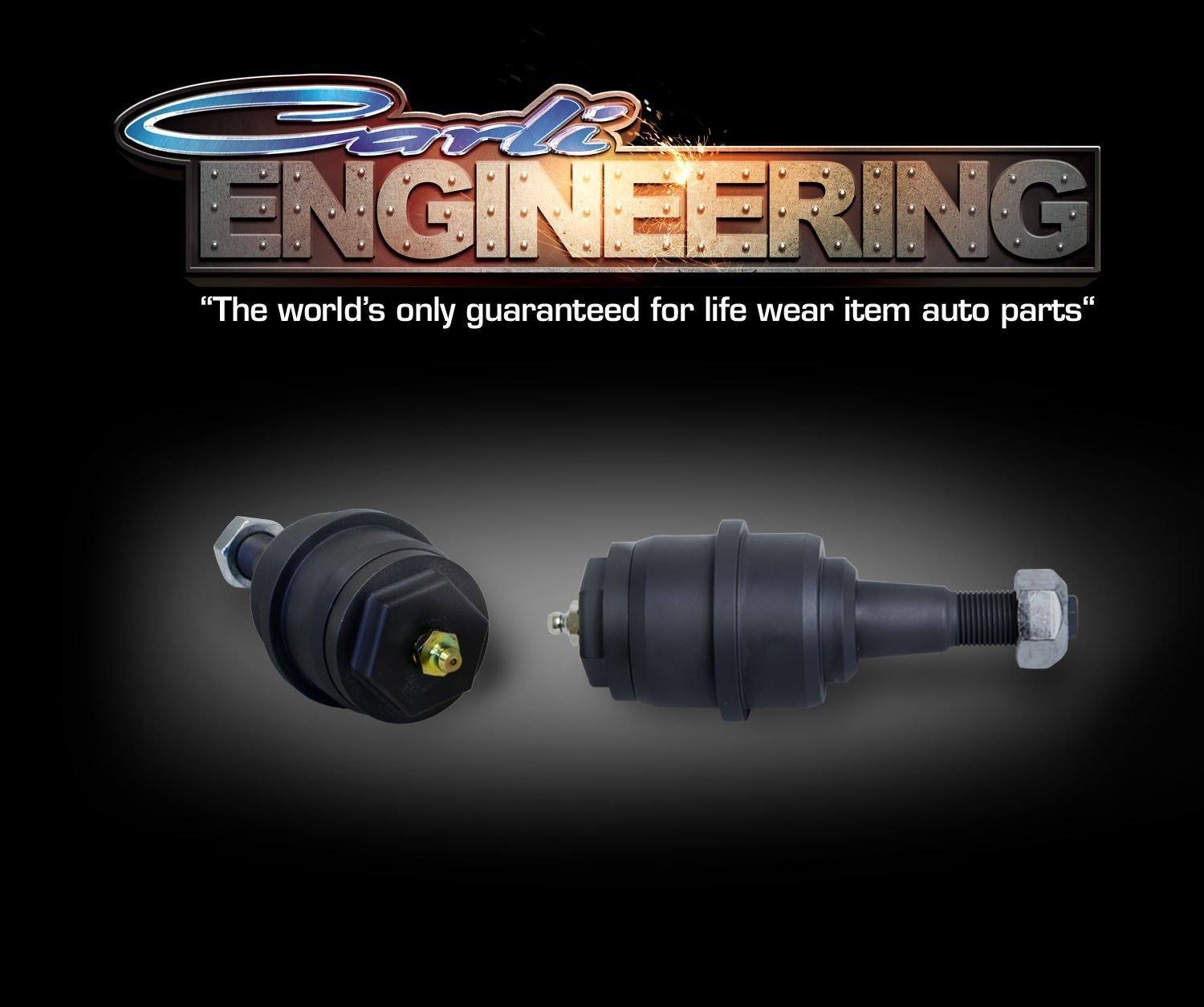 '03-13 Ram 2500/3500 Carli Suspension Complete Ball Joint Kit-CS-DBJP
STATE OF CALIFORNIA CONSUMER WARNING: Some products may contain chemicals such as DEHP, which can cause cancer, birth defects or other reproductive harm.
Carli Suspension truly set the precedent for upgraded ball joints for Heavy Duty Rams upon the release of their original lifetime guaranteed ball joints back in 2007. Their indestructible nature has proven themselves time and again when faced with hard core offroad abuse, oversized tires, or just your average Cummins sporting hundreds of thousands of miles. No matter the environment, you can try to wear them out, and you will fail.

The ball joints start out as a chunk of specialty chosen material which is machined to our unique design and then heat treated to a specified rockwell (hardness). From there the ball joints head to an aero-space lube company where a proprietary dry-lube coating is applied to our specified thickness. And of course we top them off with an accessible zerk fitting for easy servicing, plus we even include a tube of high quality synthetic grease with each ball joint set.
KEY FEATURES: (CS-DBJP)
Set of Upper and Lower Ball Joints
LIFETIME Advanced-Replacement Warranty
Copper Plated, Carburized and Dry-Lubed
Includes a tube of Redline CV2 Grease
VEHICLE FITMENT:
2003-2013 Ram 2500 4x4
2003-2012 Ram 3500 4x4
– (2) Upper Ball Joints
– (2) Lower Ball Joints
– LIFETIME WARRANTY
– Tube of CV2 Grease
– Lower Ball Joint Tool
– Fitment: 2003-13 Ram 2500 4×4
– Fitment: 2003-12 Ram 3500 4×4
American-made Excellence
SDHQ: Built for Adventure
Experience American-made excellence from SDHQ, your fellow off-road enthusiasts. We take pride in crafting high-quality, custom products right at our headquarters for unparalleled performance and durability.
Check out what 'SDHQ Built' means for us as well as our customers: