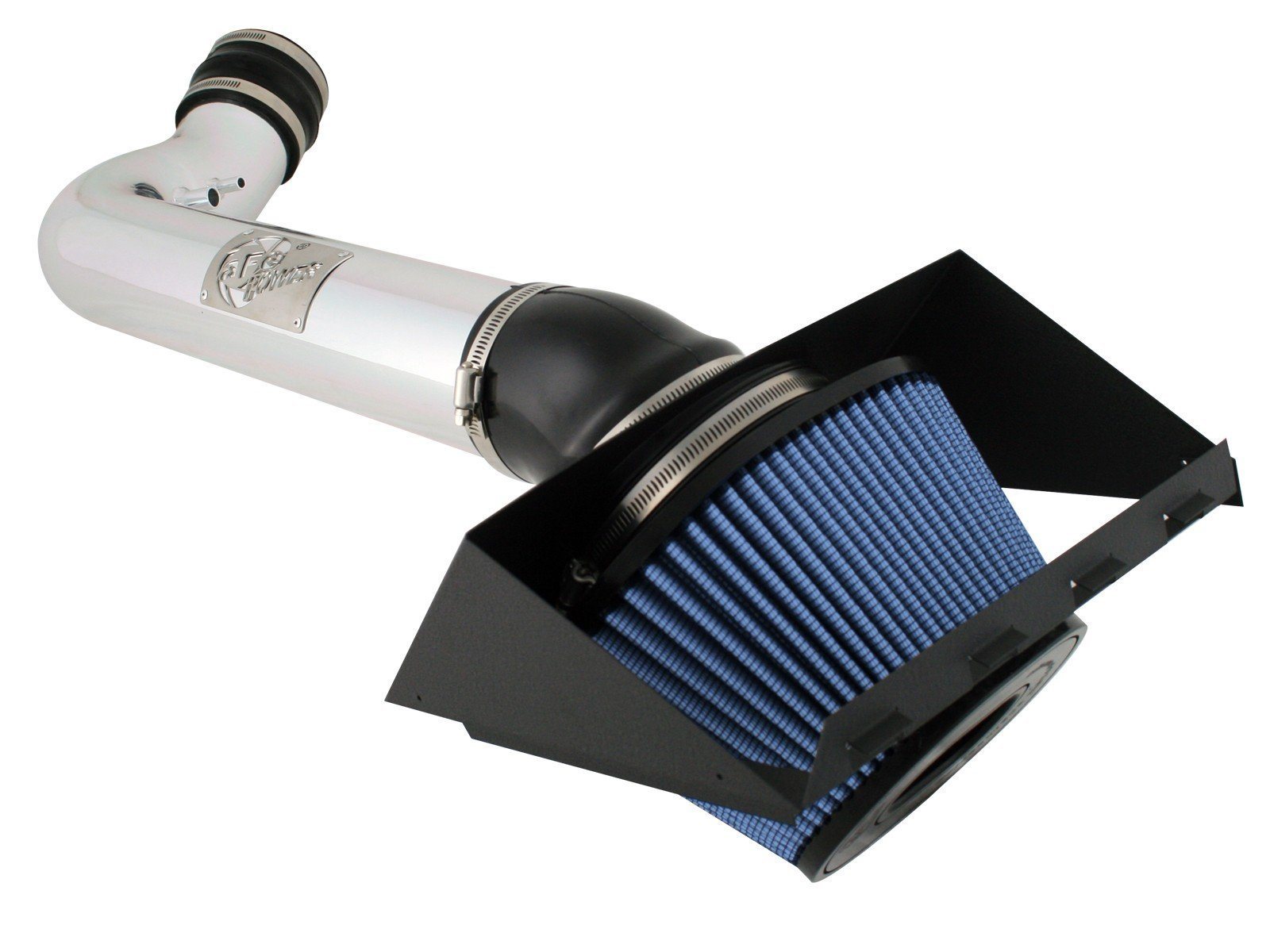 10-14 Ford Raptor Magnum FORCE Stage-2 Pro 5R Cold Air Intake System
10-14 Ford Raptor Magnum FORCE Stage-2 Pro 5R Cold Air Intake System
MCQUEEN
190 South McQueen Road
Suite 109
Gilbert AZ 85233
United States
+14806332929
This aFe Stage-2 cold air intake produces 18 hp, 22 lbs. x ft. of torque and outflows the factory intake by 47%. Enclosed in a durable 18-gauge, powder-coated heat shield; this air intake system features a washable/reusable conical air filter that improves airflow for increased horsepower and torque. This intake system also features a maintenance-free polished tube that replaces the stock intake tract and directs increased air flow with improved volumetric efficiency for maximum performance. One-piece heat shield requires little or no assembly and the filter is constructed with 100% polyurethane for long life and multiple cleaning cycles. This system mounts to the factory lower intake housing for a hassle-free installtion.

5-1/2" Conical Filter with Inverted Top- This intake utilizes a huge, 5-1/2" oval conical Pro 5R performance air filter with inverted top for maximum flow. This 5-layer progressive, oiled cotton guaze media air filter provides maximum flow for increased horsepower and torque.
Top Mounted Heat Shield Design- aFe developed this heat shield to snap onto the top of the lower half of the factory air box to provide a hassle-free installation utilizing factory mounting locations.
Polished One Piece Tube- This kit uses a polished aluminum one piece tube to direct increased air flow with improved volumetric efficiency for maximum performance. Also utilizing a one piece design makes it a simple and hassle-free installation.
- Enjoy Life-Long Performance with a Washable & Reusable Pro 5R Air Filter
- Durable One-Piece 18-gauge Black Heat Shield Mounts to Lower Half of OE Intake Housing
- Polished Intake Tube is Dyno-Tuned to Deliver Performance Gains
American-made Excellence
SDHQ: Built for Adventure
Experience American-made excellence from SDHQ, your fellow off-road enthusiasts. We take pride in crafting high-quality, custom products right at our headquarters for unparalleled performance and durability.
Check out what 'SDHQ Built' means for us as well as our customers: