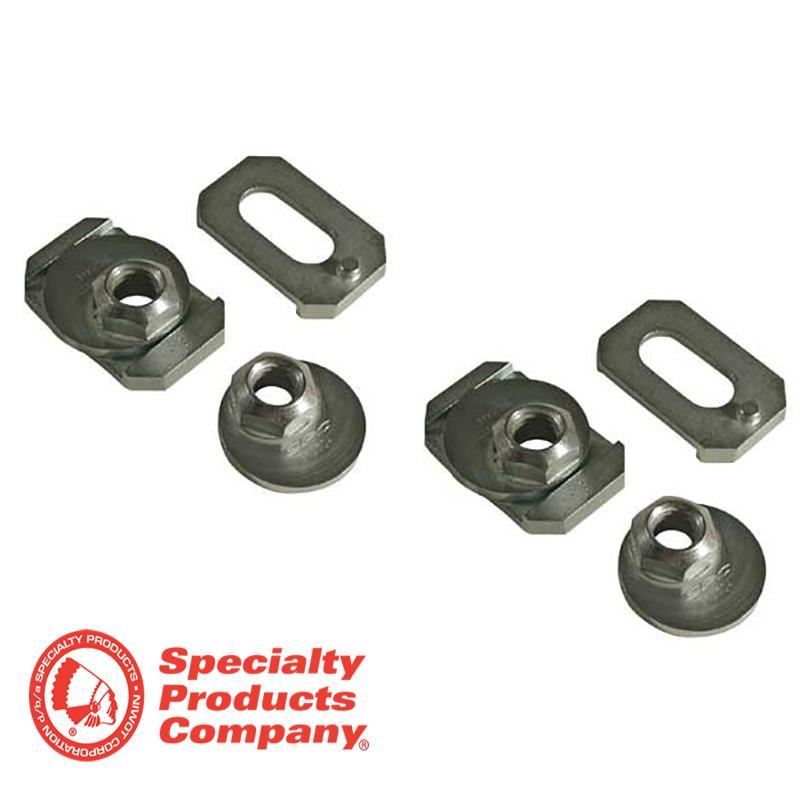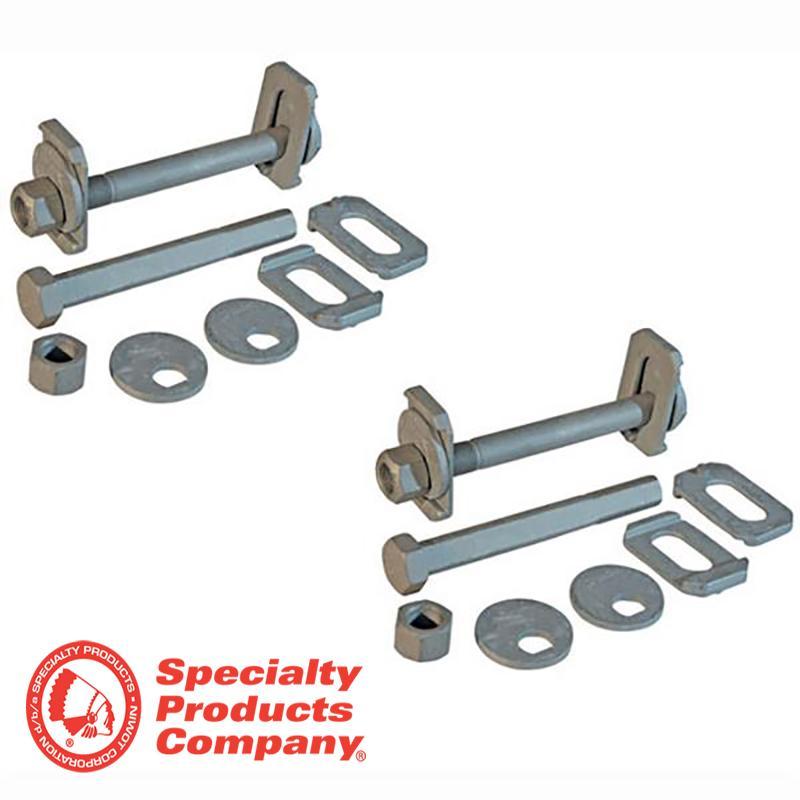 '10-23 Ford Raptor Specialty Product Company Alignment Cam Kit
STATE OF CALIFORNIA CONSUMER WARNING: Some products may contain chemicals such as DEHP, which can cause cancer, birth defects or other reproductive harm.
We have been working closely with one of our vendors to further develop the 2010-2023 (Gen1 and Gen2) Ford Raptor Alignment Cam Kit and this is the result!


These all new Raptor alignment cam kits will now be available with eccentric grade 10.9 metric bolts! This means you will have a MUCH stronger lower control arm bolt that you will not need to torque to the same extreme toque specs as the stock bolts.

Over time these extreme torque specs can cause the bolts to stretch and weaken.

Our standard alignment cam kit will still be available for those trucks that see mild off-road use. But, for those that truly push your truck to it's limit these are a great upgrade.

These new alignment cam kits will work with our Lower Control Arm Doubler Plates as well!

*Sold In Pairs! This kit will do the complete front suspension!
This heavy duty cam-bolt kit was specifically designed for the extreme Raptor & F-150 user. Whether you are a energetic Raptor driver or abuse your F-150 in the fields and on the job site, you may have found that the OE bolts slip or that a single cam option does not hold alignment. This upgraded cam kit features two cams and bosses per bolt. The two cams will keep your bolt square and make adjustments easier while the new bolt and low friction finish achieve 25% more clamp load than the OE hardware. Some drilling is required to accomodate the second boss plate. This kit is sold per wheel and fits Raptors, non-Raptor F-150's and related SUVs. SPC uses a hex chromate free finish and offers a 700hr salt spray test for the best corrosion protection available.
American-made Excellence
SDHQ: Built for Adventure
Experience American-made excellence from SDHQ, your fellow off-road enthusiasts. We take pride in crafting high-quality, custom products right at our headquarters for unparalleled performance and durability.
Check out what 'SDHQ Built' means for us as well as our customers: