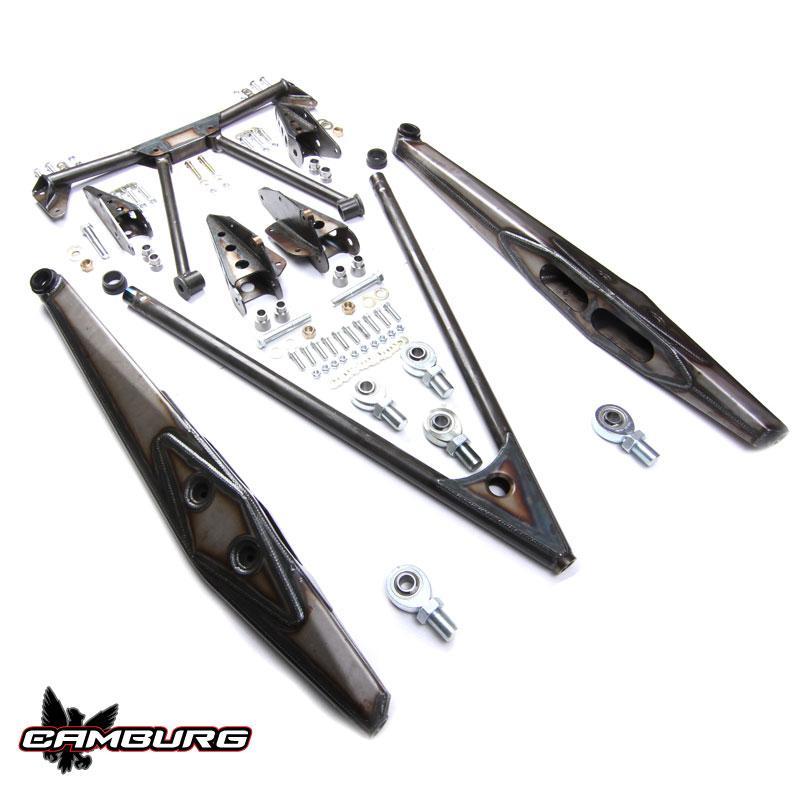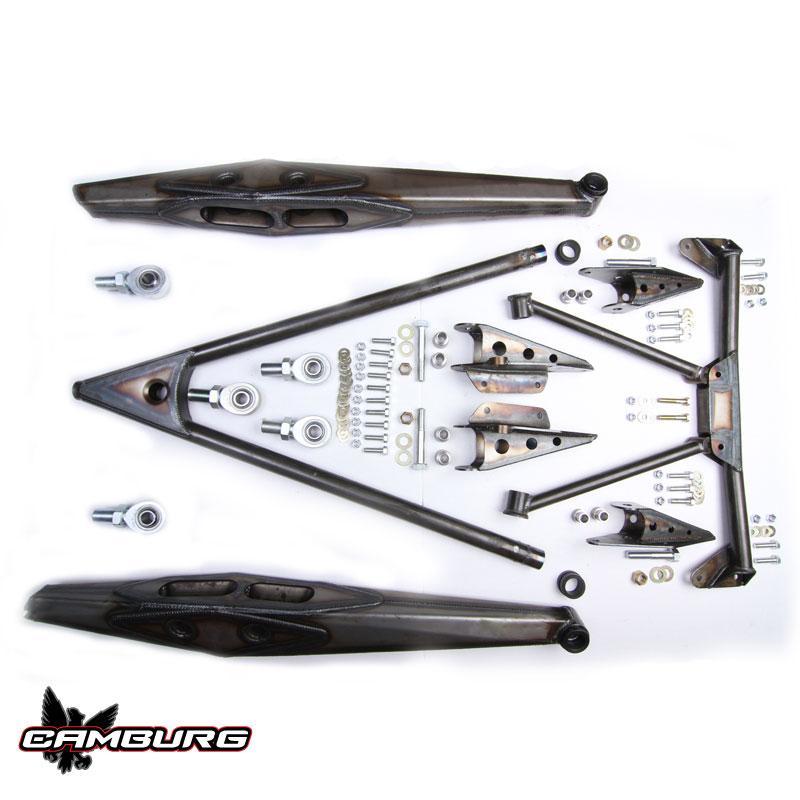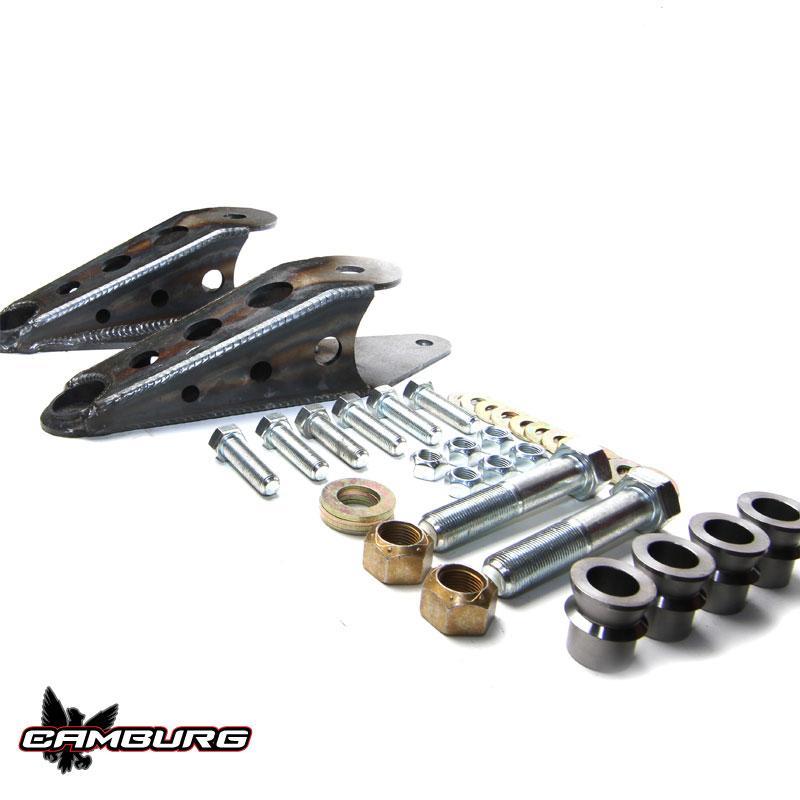 '93-12 Ford Ranger Camburg 3-Link Kit
'93-12 Ford Ranger Camburg 3-Link Kit
93-97
MCQUEEN
190 South McQueen Road
Suite 109
Gilbert AZ 85233
United States
+14806332929
This is the most complete rear link kit out there today for the Ford Ranger. We offer two different kits, one for the older i-beam trucks and the other for the newer a-arm trucks. Geometry and mounting locations are designed for the extra-cab models. If you have a single cab ranger we can sell the kit minus the driveshaft carrier bearing strut frame as it's not needed. This kit is not only heavily race proven but is also championship winning. This is the same kit we raced on for years in our Camburg Ranger Edge 7200 unlimited truck.

With the geometry and handling characteristics we built into this kit and the Ranger having narrow frame rails we choose to do the upper links as a more complicated 3-link design vs the traditional 4 link.  Even though its more difficult to build this way, we feel it offers better articulation on the roll center axis and better geometry. The mounting brackets for the lower links and upper wishbone bolt to existing holes in the frame for proper positioning. They also tie into one another for added strength with the carrier bearing mount and strut bars. We don't use a cheap polyurethane or delrin bushing for any of the pivots. We only use 1" uniballs and 1-1/4" heim joints jut like in our KINETIK 6100/TT race trucks. We use a delrin insert on the front uniball pivot to minimize the lower link rotating (wobble) even though the shocks are on center-line of the lower link.
We supply you with all Made in the USA FK uniballs and heims along with grade 9 hardware. Combine this with one of our Camburg rear ends for the complete suspension and driveline package.
WHAT'S INCLUDED:
48" Lower Trailing Arms
Upper 3-link Wishbone
Upper & Lower Link Mounts
Carrier Bearing X-member
Strut Bars
FK JM-16T 1-1/4" Heims
Stainless Steel Mis-alignment Spacers
Grade 9 Hardware
WHAT'S INCLUDED:

- 48" Lower Trailing Arms
- Upper 3-link Wishbone
- Upper & Lower Link Mounts
- Carrier Bearing X-member
- Strut Bars
- FK JM-16T 1-1/4" Heims
- Stainless Steel Mis-alignment Spacers
- Grade 9 Hardware
American-made Excellence
SDHQ: Built for Adventure
Experience American-made excellence from SDHQ, your fellow off-road enthusiasts. We take pride in crafting high-quality, custom products right at our headquarters for unparalleled performance and durability.
Check out what 'SDHQ Built' means for us as well as our customers: